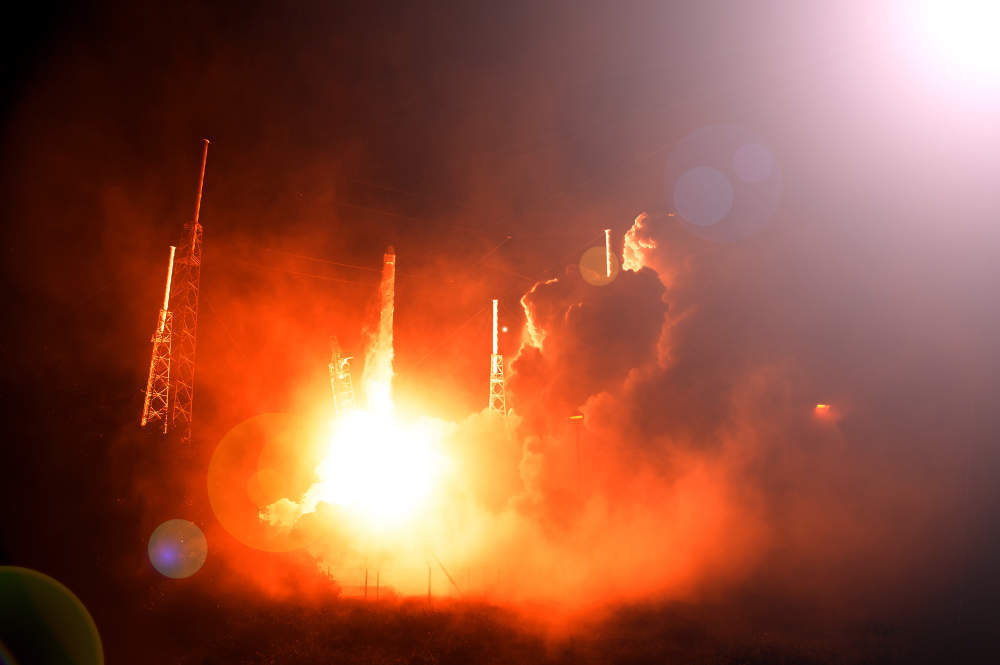 Good morning, here's your Monday morning briefing to set you up for the day ahead. Look out for these three things happening around the world today.
May faces questions from MPs in Parliament over Syria air strikes
British Prime Minister Theresa May will face questions over her decision to join the US and France in launching air strikes against the Syrian Government today.
Opposition parties have said Parliament should have been consulted in advance, with Labour proposing that the law should be changed ahead of future interventions.
Sites near Damascus and Homs were hit on Saturday, in response to the alleged chemical attack on Douma on 7 April. Syria denies the attack happened and Russia, its key ally, has reacted angrily to the air strikes.
UK prime ministers do not legally need to consult Parliament before launching military action, although they have done so since the 2003 invasion of Iraq.
Nasa and SpaceX launch a satellite to listen for the sound of stars
US space agency Nasa and Elon Musk's company SpaceX will launch a satellite today that can listen to the sound of stars and could reveal planets that can support life.
The new spacecraft is called Tess — the Transiting Exoplanet Survey Satellite — and is tasked with discovering 'thousands of exoplanets in orbit around the brightest stars in the sky', according to Nasa's website.
Tess will monitor 200,000 of the nearest stars using the same discovery method that enabled Kepler to spot 2,600 confirmed exoplanets.
The launch from SpaceX's Space Launch Complex 40 at Cape Canaveral, Florida, is set for 6:32pm local time. It will eventually settle into a 13.7-day orbit around Earth.
Talks on the UK's future trade relationship with the EU begin
The European Union and the UK officials will start talking for the first time about what their post-Brexit trading relationship might look like as the latest round of talks get underway in Brussels today.
It won't be easy going, however: the EU has so far rejected the UK's proposals as cherry picking the best bits of EU membership, and the UK has said the EU is being inflexible.
Sessions will cover the still unresolved issue of the Irish border and other parts of the divorce agreement that remain to be settled, according to a Bloomberg report.