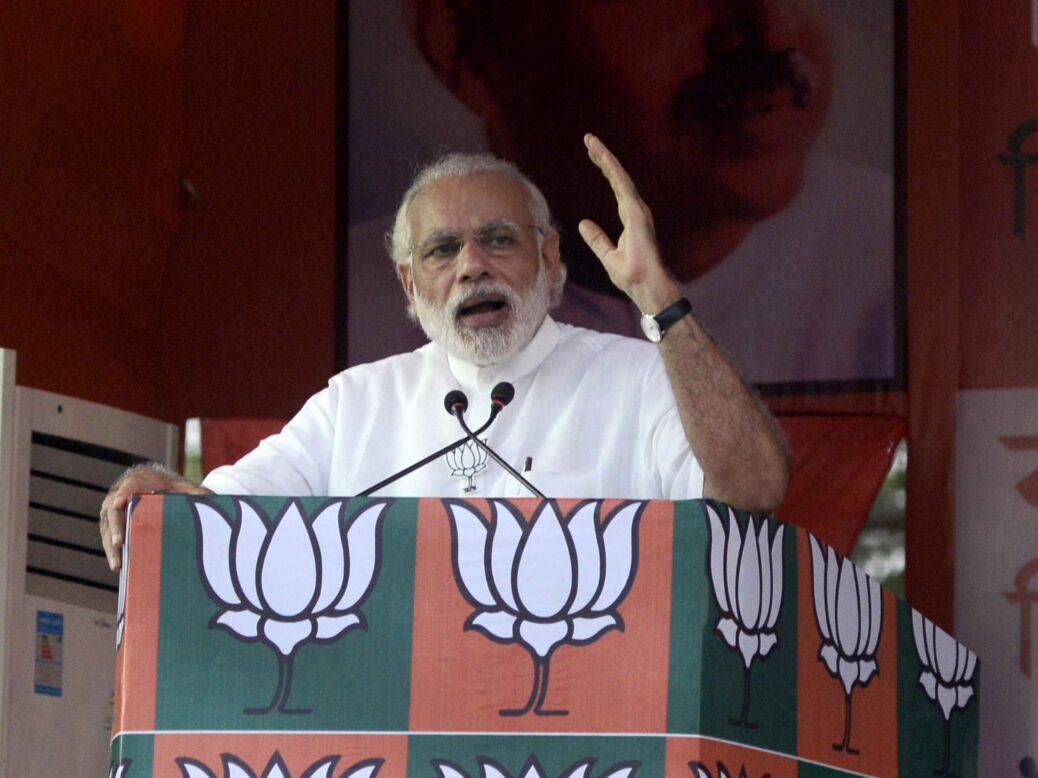 India's prime minister Narendra Modi is visiting Europe this week.
He will be visiting the leaders of Germany, Spain, Russia and France in what he has described as a "new chapter in bilateral relations."
My visits to these nations are aimed at boosting India's economic engagement with them & to invite more investment to India.

— Narendra Modi (@narendramodi) May 28, 2017
The German visit
Modi began his trip by visiting Germany, holding talks with the German chancellor Angela Merkel on the next round of the bi-annual India-Germany Intergovernmental Consultations (IGC).
In terms of trade, the two leaders are expected to have discussed the India-Germany Bilateral Investment Treaty (BIT) which lapsed earlier this year in March. Germany is important to India – it is the country's seventh-largest foreign direct investor and trade between the two countries was around $17bn in 2016. It is thought that this treaty will be renewed.
Reached Germany. I am sure this visit will lead to beneficial outcomes & deepen India-Germany friendship. pic.twitter.com/RdYLWUYeMn

— Narendra Modi (@narendramodi) May 29, 2017
The Spanish visit
Modi will fly to Spain after his meetings in Germany, in what will be the first official visit by an Indian head of state in nearly 30 years. He will visit King Felipe VI and hold talks with the country's president, Mariano Rajoy. The two leaders are expected to discuss the economy and counter-terrorism.
Writing on Facebook, Modi said:
There is significant potential for deepening bilateral trade and investment ties. We seek active participation of Spanish industry in various Indian projects including infrastructure, smart cities, digital economy, renewable energy, defence and tourism.
As well, the prime minister will meet with industry leaders at the first meeting of the India-Spain chief executives forum. "I look forward to their valuable recommendations for strengthening India-Spain economic partnership," said Modi.
The Russian visit
Modi will visit St. Petersburg as part of the 70th-anniversary celebration of the two countries' diplomatic relations, at the 18th India-Russia annual summit.
The prime minister will hold talks with president Putin on their economic ties, before attending the St Petersburg International Economic Forum (SPIEF) where India is the guest country at the forum this year.
Modi said:
In a first meeting of its kind, I will also have the opportunity to engage with governors from various Russian regions to further broad base bilateral cooperation and more actively involve States/Regions and other diversified stakeholders.
The French visit
The newly-inaugurated French president Emmanuel Macron will host an official meeting with Modi at the end of this week, when the two leaders will discuss the UN security council reforms and India's permanent membership of the council, as well as issues such as collaboration on climate change.
As France is one of India's most important strategic partners, Modi said:
I am committed to substantially strengthening and advancing our multi-faceted partnership with France.
Modi isn't the only one visiting Europe this week
China's head of government Li Kequiang is visiting Merkel in Germany this week too. The country's leading business newspaper Handelsblatt said that the chancellor saw the possibility of a partnership with India and China in favour of action to slow climate change and promote free trade.
This is notable after the G7 leaders' summit which took place this weekend, when Merkel said that Europe can no longer rely on the US, because of the current president Donald Trump, and Britain, after Brexit, and so must take its fate into its own hands.