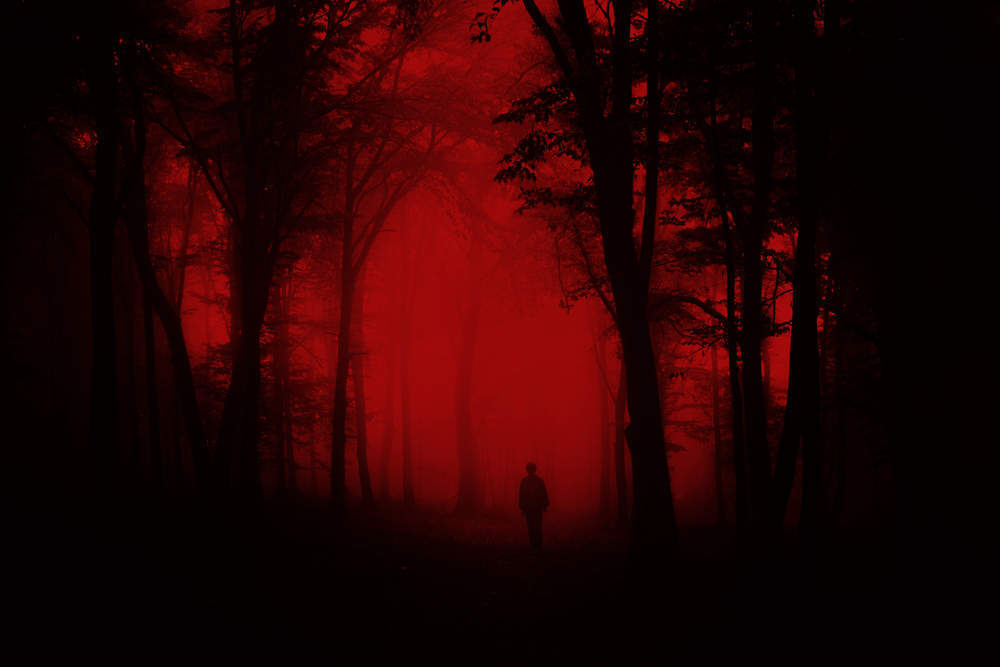 If you are a horror junkie and looking for less screen time this Halloween, then this list is for you. We're looking at the best Halloween books to get you feeling spooky.
Horror stories date back to Ancient Greece and Rome, a period in time where stories were deep seated with religious beliefs, myths and folklore. Tales would focus on death, afterlife and feature evil spirits. Let's not forget the predominant symbol of the underworld, still known today – Hades.
The characters that were featured in their epics were transcendent throughout time. When Mary Shelley wrote Frankenstein her inspiration dates back to a story from ancient Greece, where Asclepius revived Hippolytus from the dead.
To help you get your hit of horror this autumn as the dark nights draw in, Verdict has put together a list of some of the spookiest horror novels that should be on your must-read list.
The Haunting of Hill House by Shirley Jackson
Written in 1959 by Shirley Jackson, this gothic horror ghost story had its debut on Netflix last week as a 10-part adaptation of the novel. Critics have sung praises to Netflix's version so far with speculation of season 2 already circling.
The plot of the novel is focused around Dr Montague, a scholar specialising in anthropology, who hopes to find solid evidence of the supernatural in Hill House, a secluded mansion nestled in a hilly landscape. In a bid to prove ongoing paranormal activity in the house he hires the help of four assistants, including Luke the heir of Hill House. Their stay is taken over by supernatural forces, but soon a horrific plot twist meets each of the characters.
Author of Her Body and Other Parties Carmen Maria Machado recommended Jackson's horror book in a New York Times article. Machado said:
"I read it one night next to my sleeping wife and found myself unable to move, unable to go to bed, unable to do anything except reading and praying the shadows around me didn't move."
Jackson's skills lie in her ability to stir and create terror within the readers minds, which is what makes this makes this a top Halloween read.
Buy The Haunting of Hill House here.
House of Leaves by Mark Z. Danielewski
The book opens with the line: "this is not for you". If that doesn't send you running then this might just be a novel for you.
Danielewski, in his 2000 novel, portrays a terrifying story using unusual style methods such as fragmented text, intertwined with footnotes, diagrams and an array of fonts.
The story revolves around the narrator, who moves into an apartment that once belonged to an elderly man and finds a manuscript that sends this tale into several terrifying narratives.
Buy House of Leaves here.
Ring by Koji Suzuki
Ring is a Japanese horror that was first published in 1991. Suzuki's novel has since gone on to have several screen adaptions, including a television series called Ring: The Final Chapter, a film version by the same name released in 1998 and two remakes of the 1998 film. The one most people are familiar with is the American remake The Ring, released in 2002 and starring Naomi Watts. More recently there was a 2017 continuation called Rings.
The book is set in modern day Japan, and the plot starts after four teenagers die mysteriously. The uncle of one of the deceased starts his own personal investigation with the help of a reporter. He suddenly stumbles upon an unmarked videotape. The plot soon thickens. When the viewer watches the video they are left with a warning – they are given just one week to live.
Buy Ring here.
Dracula by Bram Stoker
Dracula is the epitome of Gothic horror. Written in 1897 and set in the Carpathian Mountains, on the borders of Transylvania, Stoker tells the tale of English solicitor Jonathon Harker visiting Count Dracula. Harker soon comes to the realisation that he is Dracula's prisoner in this vampire fantasy.
If this was a real page-turner and you were clinging to the end of your seat, then, according to reports from Variety, the BBC and Netflix are working on a new series based on this classic vampire horror. The BBC is said to have commissioned three ninety minute instalments and Netflix will carry the show in most markets outside the UK. Release dates have not been confirmed as of yet. However, there is another TV series of the book, first aired in 2013, available on Amazon Prime to keep you satisfied until then.
Buy Dracula here.
The Shining by Stephen King
From the godfather of all horror writers, Stephen King,The Shining is the story of a dysfunctional family who move to the Overlook Hotel, a building isolated from the rest of the world.
The story revolves around Jack Torrance, his wife Wendy and their five-year-old son Danny. Danny is telepathic and sees entities at the hotel, which leads to them possessing Jack. The plot rapidly escalates and results in violence and sheer horror.
A movie adaptation of the book was released in 1980 starring Jack Nicholson.
Buy The Shining here.