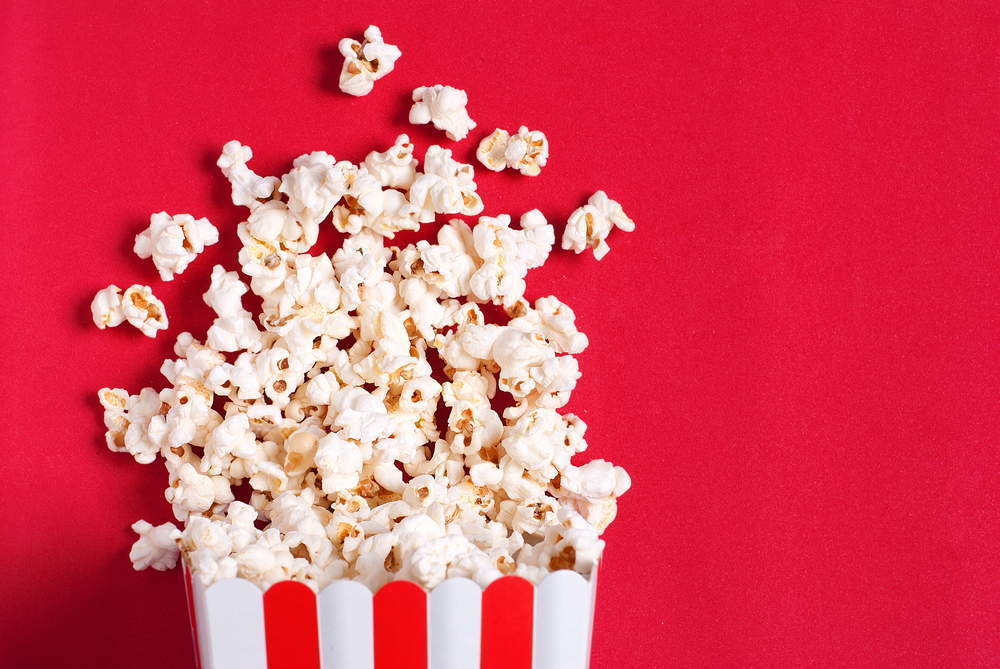 There's something about watching television that just makes you want to eat. And now that Netflix has introduced the concept of 'binge-watching', that effect has become even more pronounced.
We could sit and watch our favourite shows all day with a huge tray of snacks, if we could.
Compulsive viewing and compulsive eating go hand-in-hand, according to a new survey from Eagle Foods. They surveyed over 1,000 Americans and found that most eat snacks while watching television. A solid 93% of respondents say that they're watching TV when the snack-cravings start calling them.
Most interestingly, though, the survey also found which kinds of snacks people prefer for some of this year's most popular TV shows. HBO's Game Of Thrones and recent Emmy record-breaker Veep are apparently best-enjoyed with a bucket of popcorn in-hand. Netflix's smash-hit Stranger Things was better to watch with potato chips. Meanwhile, the emotional This Is Us has fans who most enjoy pairing it with ice cream.
Elsewhere the survey also uncovered some pretty interesting facts about the way we snack while watching stuff. Apparently popcorn is the most shareable snack, but even then, people don't particularly like to share their food. 31% of people said they'd share popcorn compared to only 17% who'd share ice cream.
There's plenty of interesting data in this infographic, we just wish it'd gone a bit deeper. What do people most like to eat while they're watching Unbreakable Kimmy Schmidt, The Defenders, or Orange Is The New Black? How much snacking will a person do in a single sitting before deciding enough is enough? Will people actively go out of their way to find snack food to eat or do they just chow down on whatever is available?
Still, above all, this information is a great advert for popcorn. Which is unsurprising, considering that Eagle Foods own G.H. Cretors Popped Corn. Still, it's pretty cool nonetheless!
The infographic: