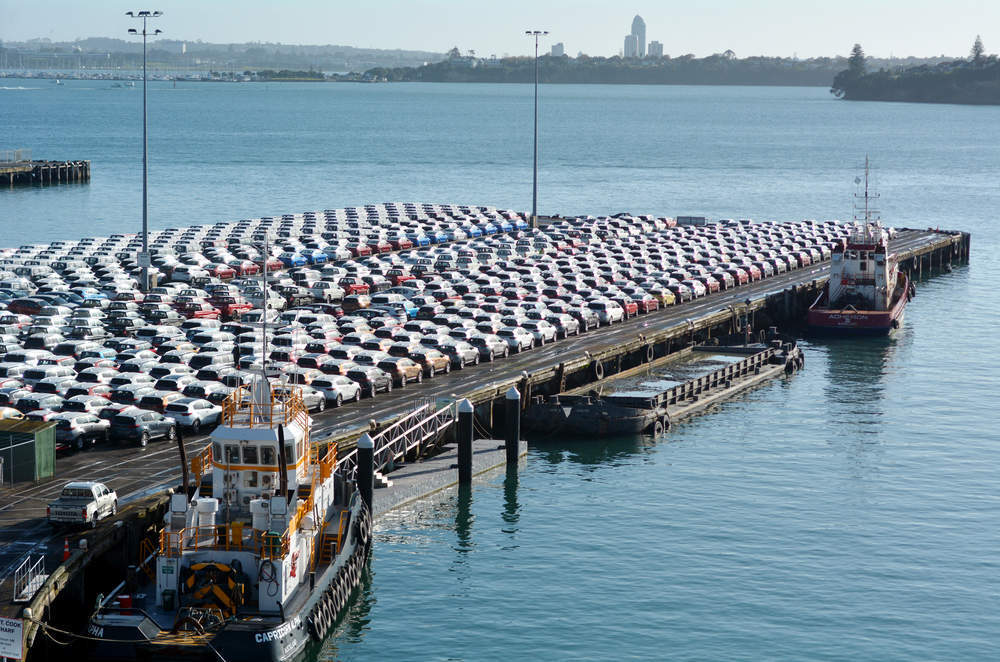 The discovery of hitchhiking stinkbugs has meant around 8,000 cars could not enter New Zealand as scheduled last month, weighing on the country's monthly import figures.
The infestations were discovered on shipments from Japan, according to New Zealand's statistics bureau.
All vehicles will now have to undergo inspection before leaving Japan. These cars will now be carried over to next months figures, when they are unloaded.
Last month New Zealand's Ministry for Primary Industries, the body tasked with protecting New Zealand's biosecurity, introduced new measure to reduce the risk of brown marmorated stink bugs from arriving in machinery and vehicles from Japan.
Paul Hallett, Ministry for Primary Industries biosecurity and environment manager, said in February:
Nearly 95% of used vehicles from Japan already go through approved facilities that are designed to eliminate the risk of biosecurity threats like seeds and hitchhiking organisms such as Asian gypsy moth.

The requirement will now be compulsory for all imports. The changes will significantly reduce the chance of transporting dirty vehicles and machinery that could contaminate other cargo.
The value of passenger car imports fell 33% year-on-year to 126 million New Zealand dollars ($$91.4 million), the lowest monthly value since March 2013.
Despite the fall in vehicle imports, total imports were up 4.6% from a year earlier to $4.2 billion New Zealand dollars.