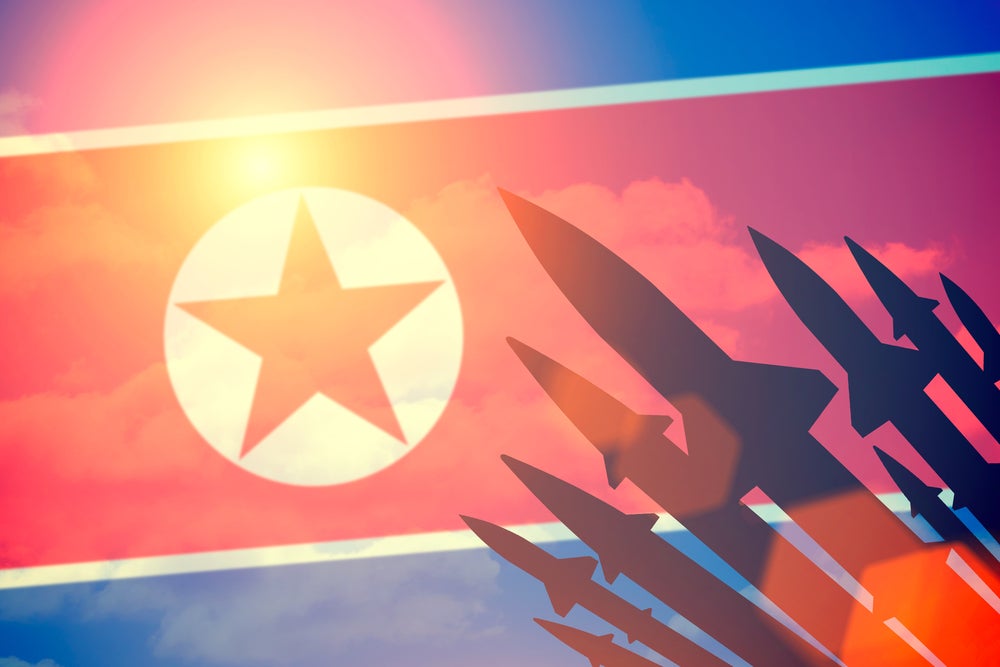 Good morning, here's your Wednesday morning briefing to set you up for the day ahead. Look out for these three things happening around the world today.
UN Security Council discusses North Korea sanctions
The United Nations Security Council will meet today to discuss the current sanctions imposed on North Korea.
Sanctions have been in place since 2006 when the North Korean regime carried out its first nuclear test. Currently these cover imports on military supplies, luxury goods, gold and petrol products. Likewise, there are also sanctions on money transfers in and out of North Korea, while North Korean workers are also banned from working abroad.
The sanctions are up for debate following North Korea's promise to end its nuclear weapons program earlier this year. At a Security Council meeting earlier this month, Russia and China requested that the sanctions were lifted in order to allow aid organisations to work in the region. However, the United States blocked the request, claiming it to be an attempt by Russia to "lift banking restrictions" and allow trade with Kim Jong-un's regime.
The meeting will take place at the United Nations Headquarters in New York, beginning at 3pm London time.
Cyber Security in Financial Services conference
United Kingdom Security Minister Ben Wallace will speak today at the Cyber Security in Financial Services conference, an event held to tackle new-age problems and encourage innovation in mobile banking, biometrics and security, cybersecurity and the use of AI in financial services.
Organised by British politics and culture magazine New Statesman, the event will bring together the best minds in finance and security, including policy makers, thought leaders and business executives, with speakers from many of the biggest financial institutions in the world.
The event will get underway in London at 9am, starting with opening remarks from New Statesman's Will Dunn, followed by a keynote speech from Wallace.
May meets Juncker ahead of Brexit summit
Prime Minister of the United Kingdom Theresa May will meet with European Commission President Jean-Claude Juncker today as she fights on with the heavily criticised Brexit Withdrawal Agreement.
The 585-page document, announced last week, was publicly criticised by many of May's Tory party colleagues, some of which submitted letters of no confidence in a bid to force her out of power.
The meeting comes ahead of the EU summit, set for Sunday, where the agreement is set to be finalised by EU and UK negotiators.
May and Juncker will reportedly discuss the political declaration that will accompany the final agreement, which will outline the UK's future relationship with the EU.
May will travel to Brussels for the meeting, which will take place at the European Commission starting at 4:30pm London time.
---
Yesterday's highlights
tessa88 unmasked: Notorious hacker who sold LinkedIn, Facebook, Twitter usernames on dark web named
Despite Brexit fears, VC investment in UK businesses continues to climb at Europe's expense
Volvo self-driving trucks deal shows post-ownership isn't just for consumers