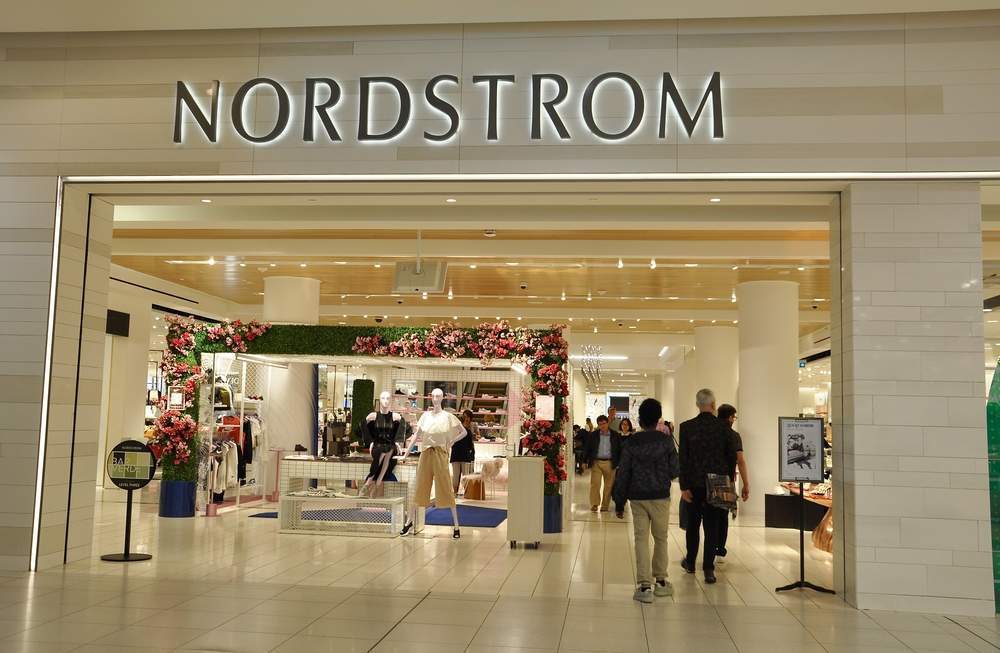 Seattle-based and family-run fashion chain of department stores Nordstrom is opening its first New York City store today.
The luxury retail giant is taking over a 47,000-square-foot, three-story men's store near Manhattan's Colombus Circle in a bid to rival established New York fashion emporiums, such as Barneys New York, and HBC's Saks Fifth Avenue.
Despite an unstable retail market, which is seeing brick-and-mortar stores and shopping centres losing footfall, Nordstrom's new store is aiming to attract customers by adding to traditional retail.
Nordstrom's strategy is technology combined with service
Nordstrom's new store will be open 24 hours — with staff working around the clock — to allow shoppers to pick up clothing in the middle of the night.
Around 16 tailors and five personal shoppers will also be available to help customers choose from designers like Levi's, Comme des Garcons, Calvin Klein, Nike and Adidas, while the ground floor will host a shoe-shining area.
A cafe with view on Central Park, a bar serving wine and a barber shop will also be part of the new luxury store.
Co-president Erik Nordstrom said at the WWD CEO Summit retail conference:
We wanted to make sure that our store here in New York is something that will be revered and acknowledged worldwide, not just as a community store.
The store will feature a return system allowing customers to scan a barcode and drop clothes off without needing staff help.
Nordstrom, which is thought to have invested a mammoth $500 million into the store, reportedly created a mock-up men's store outside Seattle to work out how to best appeal to New Yorkers.
A women's store is also planned to be opened across the street in fall 2019.
Going against the grain
The launch of this store comes at a moment of uncertainty and instability for the retail world. A growing number of retail chains are selling off and shutting down their stores as customers shift towards online shopping.
Read More: UK retailer collapses could mean 10,000 jobs are lost over two years
Nordstrom has seen shares fall by 40% since April 2015 and has recently attempted — yet failed — to withdraw from Wall Street and go private.
Peter Nordstrom, one of the company's co-presidents and great-grandson of co-founder John Norstrom, said:
We feel like we can go in there and we can do our thing and have a chance to be successful. It may be the hardest thing we've ever had to do.