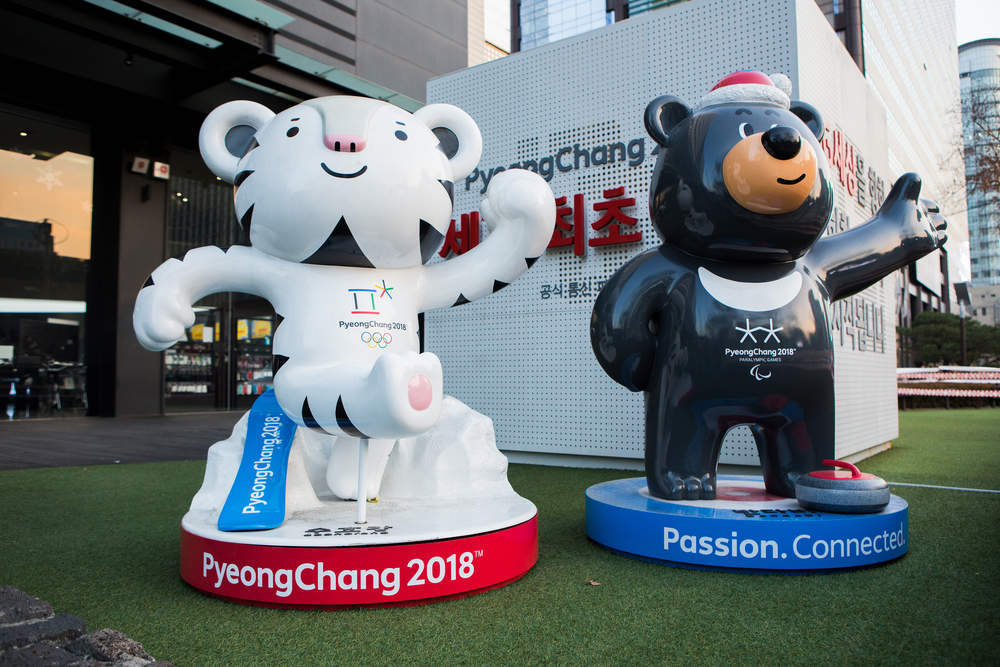 North Korea's International Olympic Committee (IOC) has confirmed the country will compete at next month's Winter Olympic Games in South Korea.
Seoul proposed athletes from the two countries march together at the opening ceremony and engage in other joint activities during the Games during the first formal talks between the rivals in more than two years.
The talks were held at the border village of Panmunjom (truce village) in the Korean peninsula's heavily fortified demilitarized zone.
South Korean Unification Ministry spokesman Chun Hae-sung told reporters that North Korea negotiators had agreed to send a "high-level delegation" comprising athletes, a cheering squad, an art troupe, a visitors' group, a Taekwondo demonstration team, as well as a press contingent.
Over the weekend it was reported that North Korea Olympic representative Chang Ung said North Korean's figure skaters are "likely to participate".
The delegation will include athletes, officials and supporters.
Chun said:
We expressed the need to promptly resume dialogue for peace settlement, including denuclearization, and based on the mutual respect (the two Koreas) cooperate and stop activities that would raise tensions on the Korean Peninsula.
Read more: PyeongChang Winter Olympics 2018 attendee guide: prepare for a chilly stay in South Korea
The move would be the latest in a gradual thawing of relations between the warring countries. On Friday last week North Korea agreed to hold official talks with South Korea next Tuesday, the first in more than two years and earlier in the week North Korea reopened a long-closed border hotline with South Korea for talks.
North Korean leader Kim Jong-un said in his New Year's Day speech that he would consider sending a delegation to the Winter Olympics.
The two countries have been separated by the world's most heavily militarised border since the Korean war ended in 1953 — though they are technically still at war, having never signed a peace treaty.
South Korean president Moon Jae-In has tried to smooth North Korea's participation in the games with Moon hailing the "positive response" to Seoul's belief that the Olympics should represent a "groundbreaking opportunity for peace".
Meanwhile, the governor of the province hosting the games has offered to send a cruise ship to Wonsan to collect the North's athletes, officials, and the country's "cheering squad".
Read more: PyeongChang 2018 Olympic Winter Games: these are the companies that help make the Olympics happen
The US has also worked to get North Korea to the games, agreeing to delay the joint military exercises with South Korea until after the Olympics.
The regular joint drills have been criticised by some as adding to regional tensions, particularly by Beijing and Moscow who have both called for them to be suspended.