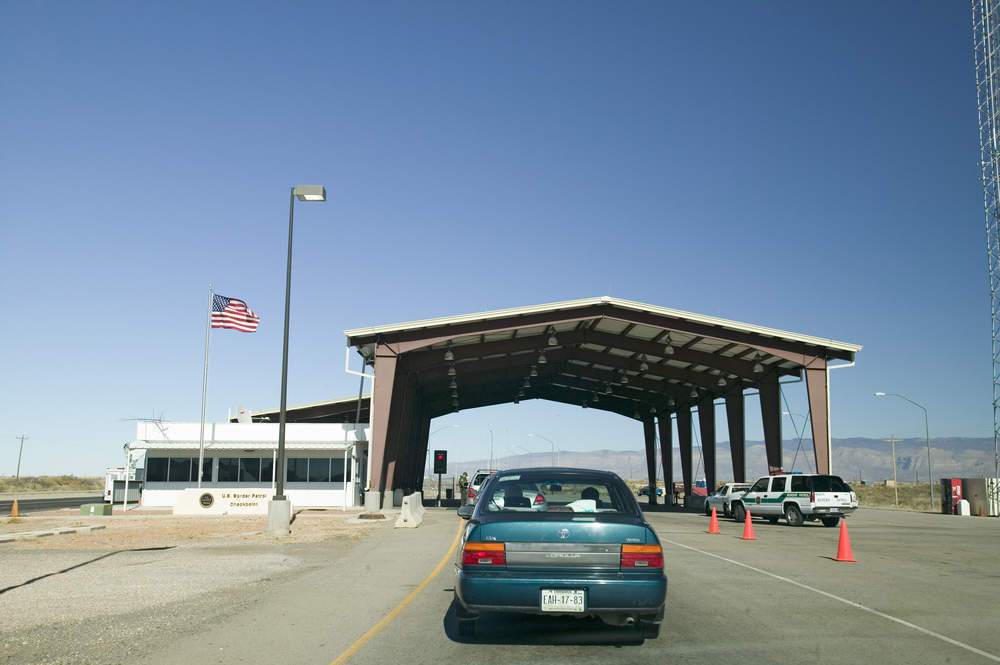 A report from the Center for Migration Studies in New York and El Salvador-based human rights NGO Cristosal shows the brutal conditions the US and Mexico are sending Central American refugees back to.
It reveals through migrants' own words how would-be host countries knowingly send vulnerable people back to lives of fear, poverty and violence.
Cristosal works to support migrants in the Northern Triangle region of Honduras, El Salvador and Guatemala.
The populations of each one of these countries have been devastated by gang violence over the last decade.
Guatemala has the sixth-highest average murder rate over the last ten years, El Salvador the second highest. Honduras is the murder capital of the world for a reason.
The world's countries with the highest murder rates – Scroll down for a full world map
How well do you
really

know your competitors?

Access the most comprehensive Company Profiles on the market, powered by GlobalData. Save hours of research. Gain competitive edge.
Company Profile – free sample
Thank you!
Your download email will arrive shortly
Not ready to buy yet? Download a free sample
We are confident about the unique quality of our Company Profiles. However, we want you to make the most beneficial decision for your business, so we offer a free sample that you can download by submitting the below form
By GlobalData
Source: United Nations Office on Drugs and Crime
A Doctors Without Borders report from last month describes it better than Verdict can:
The violence experienced by the population of the NTCA (Northern Triangle of Central America) is not unlike that of individuals living through war. Citizens are murdered with impunity, kidnappings and extortion are daily occurrences. Non-state actors perpetuate insecurity and forcibly recruit individuals into their ranks, and use sexual violence as a tool of intimidation and control.
Around 500,000 people cross Mexico's southern border each year according to figures from the UN High Commission on Refugees.
There is a widespread misconception that migrants don't go to Mexico, they come from Mexico. The assumption is they are all on their way to the US.
While it is broadly true that the US is the ultimate destination for a lot of NTCA refugees, even Mexico, with the 19th highest murder rate, represents a much safer environment than their home countries.
In 2016 almost 9,000 people applied for asylum in Mexico, 91.6 percent of them from the Northern Triangle.
This represents, however, only around a tenth of the NTCA refugees who enter Mexico each year. The ones that don't apply are either on their way to the US, seeking temporary shelter or simply do not know how to apply for asylum. Many don't even know they can apply for asylum in Mexico.
This idea that refugees are just passing through contributes to the poor treatment of NTCA refugees in Mexico, according to UNHCR:
Their protection needs have generally been overlooked, mainly as they have often been viewed as migrants in transit.
Protection is the key word here.
The CMS/Cristosal report emphasises the failure in the international protection system, including obligations of providing safe transit and resettlement, leaving refugees vulnerable.
The refugees interviewed could not rely upon any of these states to protect them from violence. In addition, they experienced violence from gangs, public officials, smugglers, and drug traffickers. In the absence of state protection, they were forced to rely on protection from a network of family members in both the sending and receiving countries.
Figures for inflow and deportation of NTCA refugees in the US can be somewhat less precise than other regions due to the secretive natures of the Department for Homeland Security (DHS), US Immigration and Customs Enforcement (ICE) and US Customs and Border Protection (CBP) but the report notes elevated levels of migration from NTCA countries since 2012, with a "notable intensification" in 2014 and again in 2016.
Buried among the numbers in the report, one stat jumps out.
According to Border Patrol sources, it is estimated that between 2013 and 2014, about 50,000 (NTCA) migrant children were detained on the border between Mexico and the US: an increase of 92 percent.
The distinction between refugee/asylum seeker and person in transit is not unimportant but it is often used to obscure the latter's equal need for protection from host countries, even if that country is only hosting temporarily.
Both groups are vulnerable to violence, sexual exploitation and theft at the hands of smugglers (commonly known in the Americas as coyotes), gangs, government officials and locals.
Listen to the weekly Migrant Crisis Podcast here, with Verdict reporter Frey Lindsay
One thing unites the NTCA refugees that flee into Mexico and sometimes press on to the US.
Though there is a lot of "generalised" violence in Honduras, El Salvador and Guatemala, the majority of refugees interviewed by Cristosal and CMS had fled from or after specific acts of violence directed at themselves or their families.
Most participants (interviewees) expressed feelings of fleeing as a last resort, as they left behind jobs, family, friends, homes, and culture in order to seek protection.
The majority of people interviewed for the report had either been victims of violence or had seen serious threats to themselves or their families. Many of them fled initially to other parts of their home country, or in other words displacing themselves internally, before deciding they could not stay.
In many cases as well a fear of corrupt officials and police led to victims not reporting violence or threats to the local authorities.
It's not hard to understand why, when the CMS/Cristosal report notes "even individuals who were in victim/witness protection were at risk due to the failures of those programs".
All of this is to emphasise that many of the NTCA refugees who flee into the US and Mexico and are subsequently deported back are in danger of violence aimed specifically at them.
Returning people to these countries of origin represents a personal danger even greater than comes from living in the world's most dangerous region not currently experiencing a war.
And yet, according to UNHCR:
In 2015, more than 230,000 NTCA citizens were apprehended by authorities and returned to their countries of origin, reportedly mainly from the US and Mexico. This number has been in constant upward trend in the last five years, progressively resulting in a two-fold increase compared to the 2011 baseline.
Between January and August 2016, the latest date UNHCR have figures for, 134,700 NTCA citizens were deported from the US and Mexico.
Kevin Appleby, senior director of international migration policy for the Center for Migration Studies, told Verdict:
It's getting worse in that more and more people are being returned and there are more and more targets for the gangs. The situation on the ground has also gotten worse with the increase in deaths, the murder rate in El Salvador and Honduras, etc. The conditions on the ground haven't changed, it's just that more people are being returned and being placed in harm's way.
Every one of those deportees interviewed described being handcuffed and treated with hostility during the process. Back in their home countries, all respondents reported living in fear for their lives. Most can't go back to their home towns for fear of reprisals from gangs, either from some original perceived trespass or simply for fleeing in the first place.
One way or another a person is punished, either directly or through family. One young man interviewed was fleeing through Mexico when he hearing his brother had been killed in his place.
The report also emphasises that the peril for people, before fleeing and after being returned, is more diffuse and widespread than what comes from the end of a pistol:
The very conditions that give rise to generalised (criminal) violence can be understood as a form of violence in itself. The systematic violations of rights — to education, work, health, cultural, social and political participation, legal recourse, state violence, and violations of due process and access to justice — have laid the foundation for a vast array of criminal violence in which a myriad of actors benefit and participate.
It is back into this system people are sent, knowingly, by the US and Mexico.
When they return them, they know they are going into dangerous situations where they could be harmed or even killed. And that's a violation of international law.
Read the full report from Cristosal and the Center for Migration Studies here.
Source: United Nations Office on Drugs and Crime