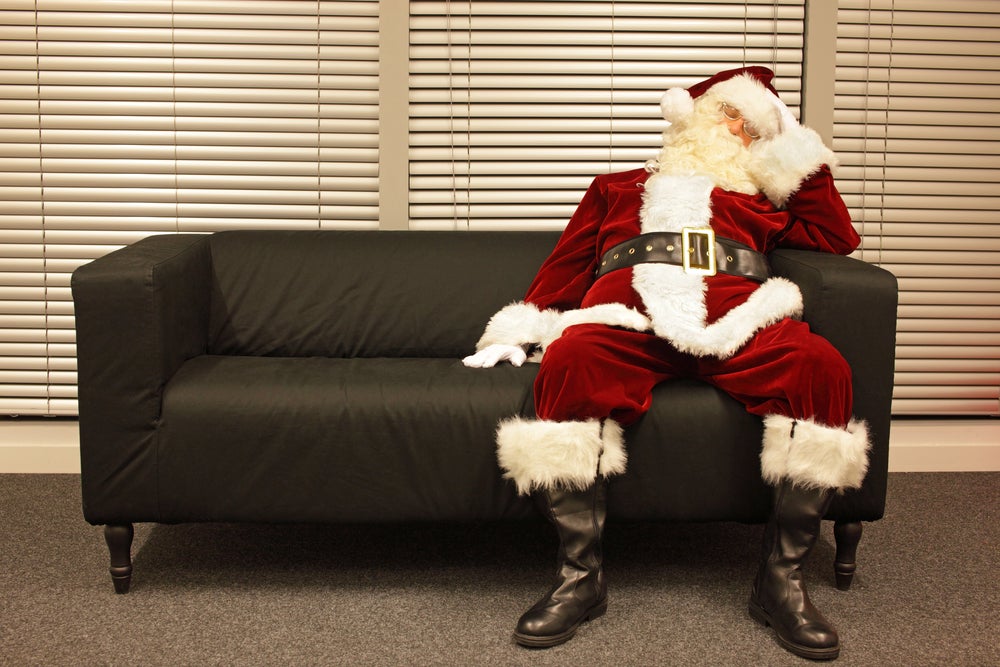 After another long year, office Christmas parties offer employees a rare opportunity to unwind and relax alongside their colleagues. Businesses recognise the importance of the events as a way to spread positivity ahead of the New Year, and yet this year employers will more likely be playing the role of the Grinch, rather than Santa Claus.
According to a survey of workers in private sector small to medium enterprises (SMEs) across the United Kingdom and Ireland, conducted by Close Brothers Invoice Finance, less than half of employers pay for office Christmas parties in full, while one in five businesses offer no contribution to the costs.
Instead workers are left to pay for their own supplies, with over 60% revealing that they contributed towards the cost of their office Christmas party.
That is despite business leaders recognising the importance of office parties, which are viewed as a good way to boost morale in the office. More than 85% of senior managers said that they believed that Christmas parties were important for staff morale and cohesion between workers.
However, according to David Thompson, Chief Executive Officer at Close Brothers Invoice Finance, businesses are failing to put their money where their mouth is due to the current economic climate.
"An office party can be a great way to thank staff for all their hard work during the year by bringing everyone together to celebrate," said Thompson. "However, in today's uncertain times, it is perhaps unsurprising that companies are taking a more prudent approach and curbing what may be deemed as unnecessary spending."
London keeps spending despite Brexit uncertainty
Particularly with Brexit approaching, UK-based businesses may be keen to reduce costs as much as possible.
However, spending varies depending on where in the country a business is located. A previous study found that businesses in Northern Ireland spend just over £12 per employee on Christmas parties, while Greater London companies spend more than £56 per person.
In London, bosses are keen to keep spirits high at Christmas time.
Some 60% of businesses in London said that they would cover all of the costs of their office Christmas parties this year, with a further 29% willing to cover the majority of the costs.
Businesses spend more than £1bn each year on this expense. And yet, according to Thompson, it is an expense worth paying for businesses that will be rewarded with a positive workforce ready for another year of hard work.
"Ideally, businesses should try to find a balanced approach which rewards staff and engenders team spirit whilst staying within allocated budget," Thompson said.
"These annual celebrations can generate some return on investment too, giving the leadership team a chance to share key business messages, impart positivity and motivate employees for the coming year."