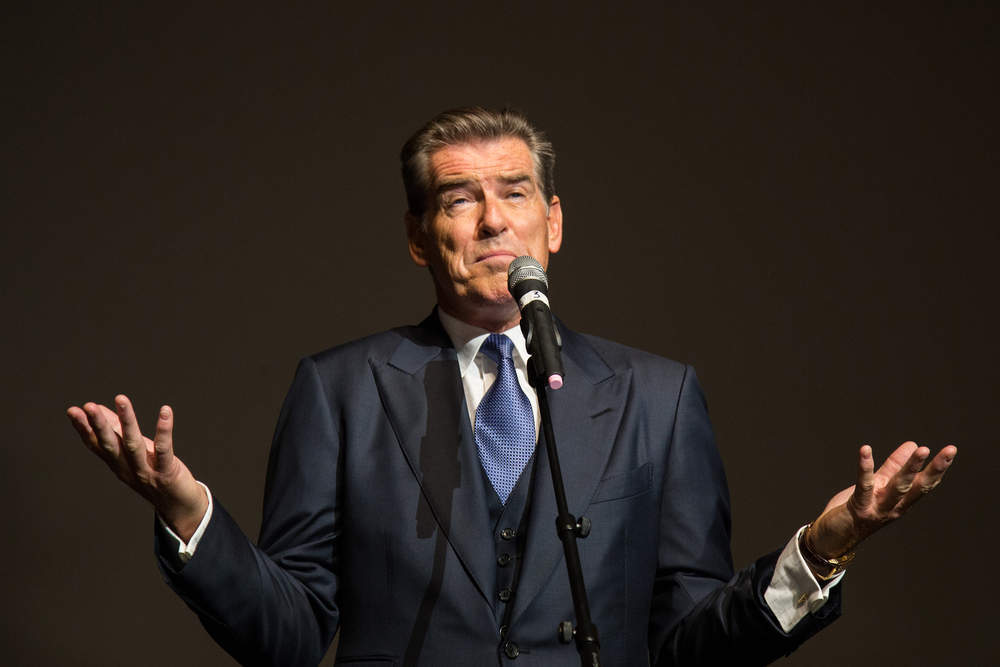 Former James Bond actor Pierce Brosnan says an Indian mouth freshener brand "cheated" him.
In 2016, Brosnan agreed to advertise a so-called breath freshener/tooth whitener for an Indian company called Ashok & Co.
Having taken part in the campaign, he soon discovered Ashok & Co were using his image to promote a different brand: Pan Bahar.
Pan Bahar is linked with pan masala and gutka. These are mild psychotropics which users chew then spit out. They contain a mixture of tobacco, crushed betel nut, lime, and clove among other ingredients. It is very addictive and known to cause cancer.
The other wrinkle in the story is that India bans the advertisement of tobacco. In addition, many Indian states ban pan masala and gutka.
Why is this all coming up again now?
The Indian government in Delhi have recently sought to discover why punitive measures have not been brought against Ashok & Co executives. It is unknown why it has taken them over a year to do so.
As a result, Brosnan had to explain his involvement in the campaign.
Health officials in Delhi, SK Arora, released Brosnan's response to the press:
"In a written reply to the Delhi State Tobacco Control Cell, the actor stated that he was cheated by the company as the latter did not disclose the hazardous nature of the product and other terms and conditions of the contract of advertisement.

"… Brosnan also said that his agreement with the company was over and he was ready to extend all kinds of support and cooperation to our department against such campaigns.

"He has given an undertaking in writing that he would never assist any company with regard to promotion of such products or other such harmful products in future."
Background:
Speaking to the BBC at the time, Ashok & Co. claimed there was no tobacco in Pan Bahar.
Still, that didn't quell the fury many Indians felt towards Brosnan. Critics accused the actor of 'promoting cancer'.
In response, Brosnan released a statement to People offering his "sincerest and heartfelt apologies." He claimed:
"As a man who has spent decades championing women's healthcare and environmental protection, I was distressed to learn of Pan Bahar's unauthorized and deceptive use of my image to endorse their range of pan masala products. I would never have entered into an agreement to promote a product in India that is dangerous to one's health."
Much of the criticism of Brosnan centres around his claims that he didn't know what he was endorsing.
Brosnan said his contract was only to advertise one producer (the breath freshener/tooth whitener) and the company misappropriated his image to make it appear that he was endorsing a whole line of products.
Despite Brosnan demanding Ashok & Co. end the campaign they have taken no action. The BBC reports Indian television channels and cinemas continue to air the advert.