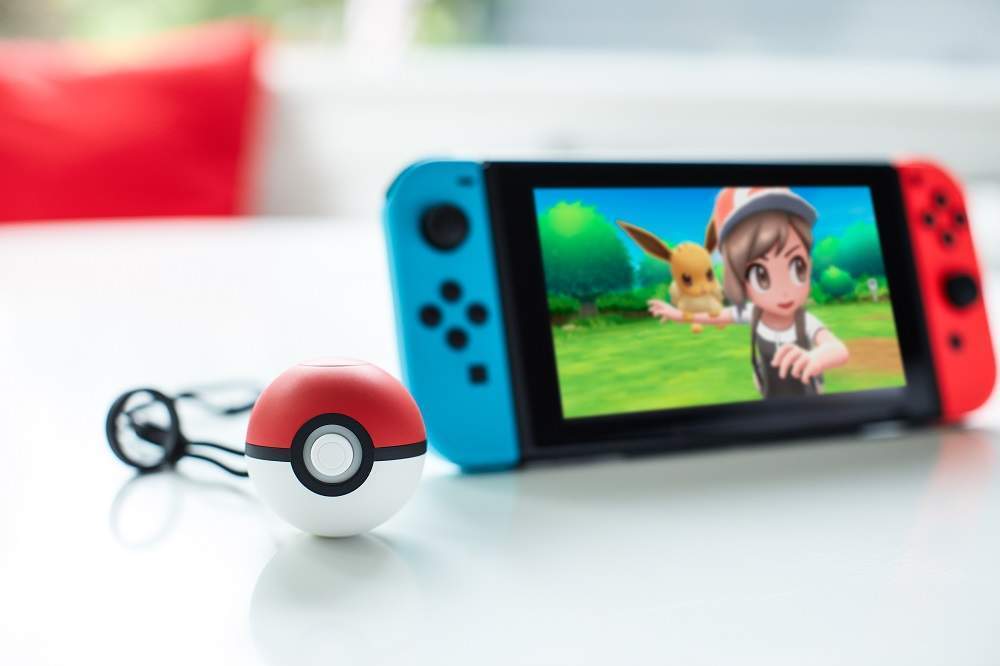 After months of rumours, Pokémon Let's Go Pikachu and Let's Go Eevee have finally been announced for Nintendo Switch. And that's a very good thing for those interested in the Nintendo stock price.
In fact, Nintendo's stockholders would be very wise to pay attention to announcements about Pokémon. That particular intellectual property seems to have more impact on the company's stock price than most.
Famously the Nintendo stock price jumped 25% in July 2016 when Pokémon Go launched to rapturous enthusiasm. It later dipped again when investors realised Nintendo was only one of the responsible parties with The Pokémon Company, Game Freak, Niantic, and Google also profiting from the game.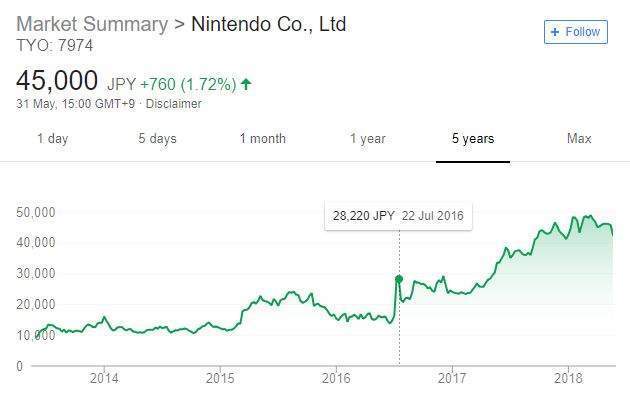 More recently, Nintendo stock price received a bump of 4% following the announcement of Pokémon Let's Go Pikachu and Let's Go Eevee. And, unlike the leap Nintendo's stock took in 2016, this one is more likely to actually bring in profits to the Japanese video-game giant.
What are Pokémon Let's Go Pikachu and Let's Go Eevee?
The first Pokémon games to appear on Nintendo Switch, Pokémon Let's Go Pikachu and Let's Go Eevee are a major deviation for the hit series.
While the traditional hallmarks of the series return – including turn-based battles and a 3D world to explore – there are also some new elements. Judging from the announcement video, the twin games will take inspiration from to free-to-play mobile game Pokémon Go.
The new games contain an incredibly simplified capture system more reminiscent of Go than mainline games. In addition, The Pokémon Company has confirmed that only the first 151 Pokémon characters will appear in the game. That's as opposed to the full list which contains 807 of the creatures. Finally, there is a two-player local co-op mode in the games.
Pokémon Let's Go Pikachu and Let's Go Eevee will also be compatible with Pokémon Go. Virtual creatures captured in the real world on the mobile game can be transferred to the Switch console games.
This new pair of games are a remake of Pokémon Yellow Version which was released in 1998 in Japan and 1999 in the west. Both games will be reasonably similar with a few minor cosmetic differences.
As the first Pokémon games on Switch, the Let's Go titles have received a significant graphical upgrade in comparison to Pokémon Ultra Sun and Ultra Moon, the most recent titles in the series.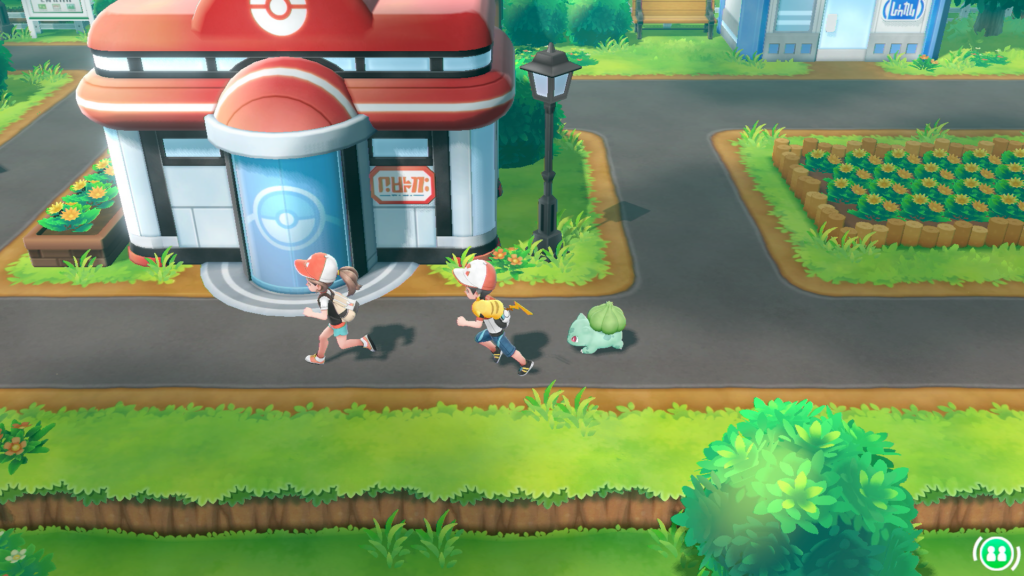 In addition, a new peripheral shaped like one of the series' ubiquitous Pokéballs launches alongside the games. This links with both the Switch games and Pokémon Go. It will allow gamers to capture creatures in both and carry them around in the real world with HD rumble and sound support.
Turning casual players into paying customers
There's no denying that Pokémon Go was a major success story for the franchise.
After just a week, multiple outlets reported that the game had seen 15 million downloads. More recent estimates put that figure at anywhere between 750 million and a billion downloads.
According to Business Of Apps it is still one of the most used apps in the US. Pokémon Go actually sees more use than favourites including Twitter, Netflix, and Spotify.
And those downloads are very lucrative. In-app purchases turn free-to-play games like Pokémon Go into incredible money-spinners for their developers.
SuperData research suggests the mobile games market is worth about $59.2bn. In 2017, Pokémon Go contributed $890m to that figure. In contrast, they suggest the entire console market is worth a comparably paltry $8.3bn.
Clearly Pokémon Go has a vast audience who are prepared to pay for the experience. The trouble for The Pokémon Company and Nintendo is turning those casual gamers into paying customers. After all, downloading a free mobile app costs neither time nor money. Purchasing a $299 Nintendo Switch console and a $59.99 game is a much larger commitment.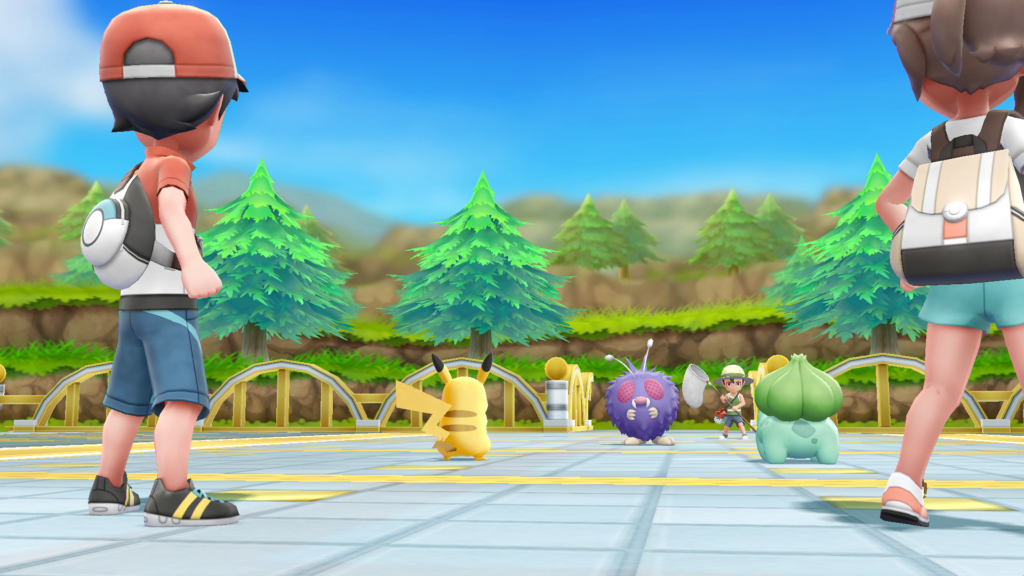 In addition, free-to-play titles like Pokémon Go tend to attract plenty of criticism among dedicated gamers. Elements such as micro-transactions are fairly commonplace for mobile gamers. However, by and large, console players meet these with scorn.
For example, during beta tests of Star Wars: Battlefront II publisher EA was lambasted for its approach to micro-transactions. In this case, players couldn't unlock major characters for days without paying additional fees.
The general criticism was that, after paying for a full-price game, players should get the full experience without having to make further payments.
How the Pokémon Let's Go games could bridge the gap
As a means of bridging the gap between mobile and console players, Pokémon Let's Go Pikachu and Let's Go Eevee make perfect business sense.
They provide a simplified entry point for those who have entered or rejoined the franchise with Pokémon Go.
There's also relief for dedicated gamers who'd rather not pay micro-transactions. Previously, the creator of Pokémon and head of Game Freak (the company which makes the main series Pokémon games) Junichi Masuda was dismissive towards the idea of paid content in Pokémon games. In a 2013 interview with VG247 he noted:
"I like the idea that Pokémon can be enjoyed with just one piece of software. You buy the game and it can be enjoyed just with that one software that you buy. That's a key point for Game Freak."
That should mean the main games are free of micro-transactions. However, connecting with Pokémon Go rewards players for their progress on the free app. Those who choose to purchase items on the app may do better. They can then transfer that success to the Let's Go games. Still, this won't compromise the main game for those who don't wish to do so.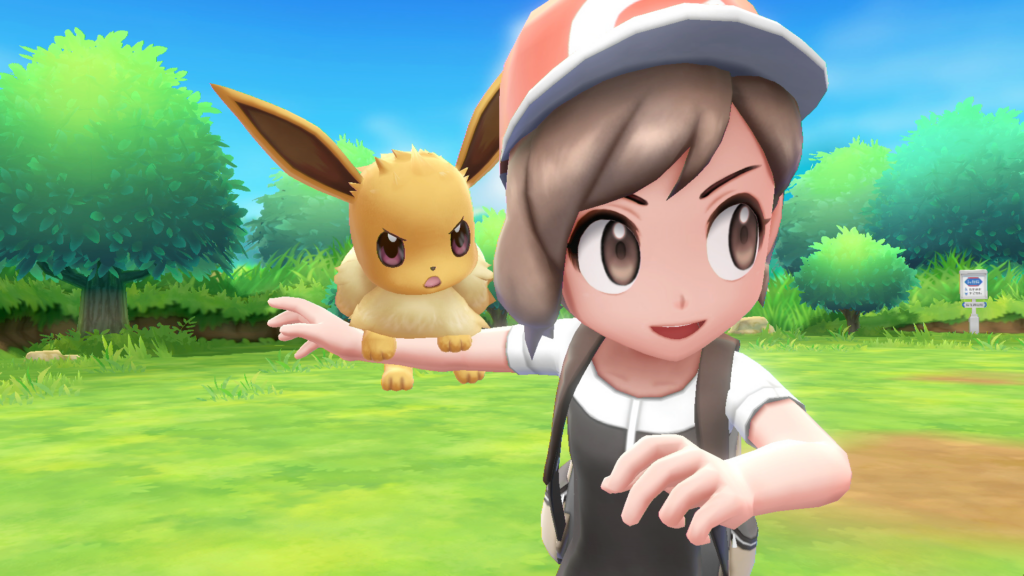 In addition, being remakes of a best-selling 1990s game assures players that the Pokémon Let's Go titles will come with a healthy hit of nostalgia. That should prove ideal for recapturing the attention of older millennials who played the original games in their youth.
It's also noteworthy that in the same conference where it announced the Pokémon Let's Go titles, The Pokémon Company shared the news that a 'main series' addition to the franchise with traditional elements re-integrated will launch in late 2019. No doubt this is the company's pitch to avoid alienating faithful fans who've followed the series throughout the years.
Is the Nintendo stock price jump justified?
All of this should mean that Nintendo can tap into its vast mobile Pokémon audience and sell some consoles to them. Obviously that'd be profit for Nintendo alone, unlike Pokémon Go.
There's every indication that Nintendo expects Pokémon Let's Go Pikachu and Let's Go Eevee to be a major success story.
A leaked email sent to French retailers shows Nintendo of Europe will be placing 300,000 of each title in stores on launch day. That's 600,000 games in total in France alone.
To put that in some context, Nintendo's best-selling Switch title Super Mario Odyssey had 350,000 copies on shelves on its launch day.
Earlier this year, Verdict reported that Nintendo's sales forecasts for the Nintendo Switch remain high. That's in spite of a slowdown of major tentpole releases on the console. Clearly the company thinks Pokémon can build momentum for solid Switch sales throughout the year.
Pokémon Let's Go might look like a gamble for one of Nintendo's most beloved franchise. However, with another main series title already confirmed, it's one of the safest bets Nintendo has made in a long time.