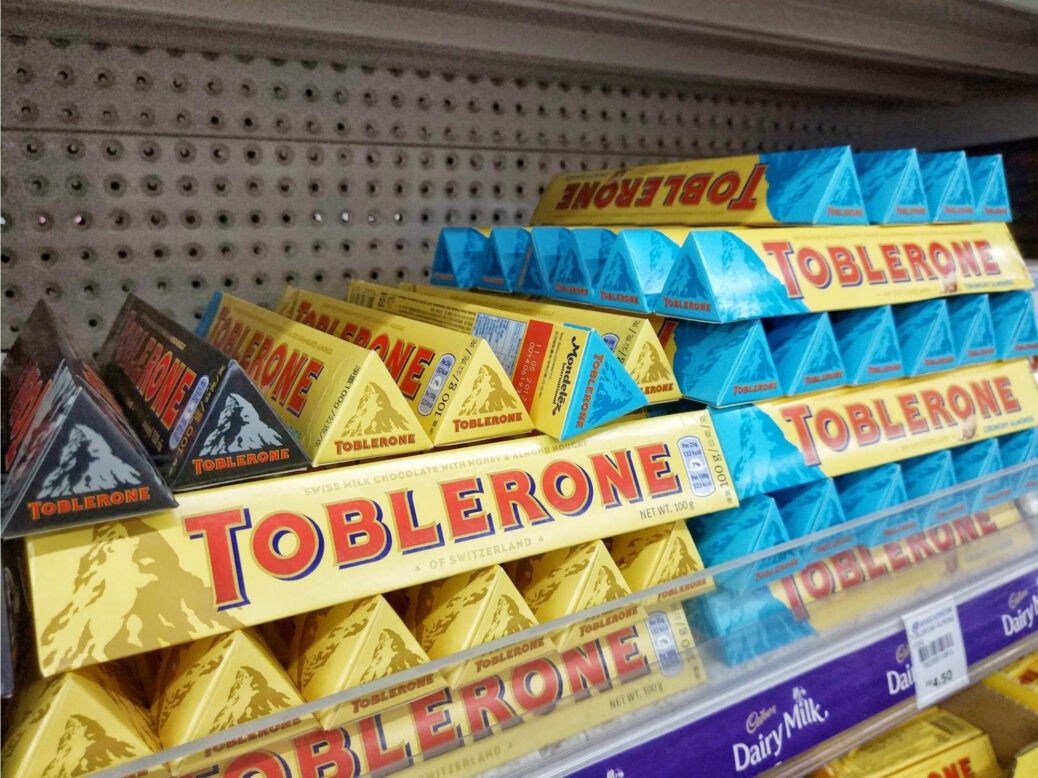 Poundland are fighting back following chocolate-maker Mondelez's threat to sue the cheap goods chain if they released a copy-cat chocolate bar based on Toblerone.
Mondelez infuriated fans of the triangular chocolate last year after announcing that the chocolate's iconic shape would change in order to cope with rising costs of key ingredients.
In order to allow for a weight reduction, the bar was redesigned with fewer 'peaks' and larger gaps.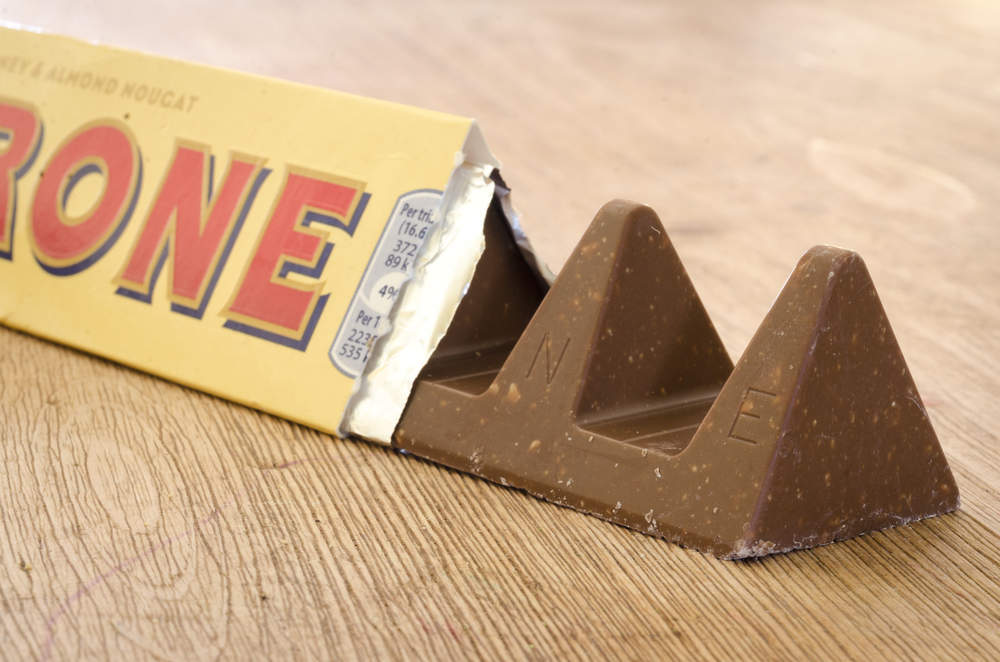 Toblerone bars is one of Poundland's most popular products. Unsure of the effect that the backlash would have on sales and keen to give the customers what they want, they decided to develop their own bars.
Called Twin Peaks, Poundland's offering is strikingly similar to the old Toblerone, but with two peaks, rather than one.
Unsurprisingly, Mondelez weren't too pleased.
Poundland & Toblerone take matter to court
A claim filed at the High Court halted Poundland's Twin Peak release, which was set to take place last month.
It claimed that the £1 chain had breached their EU trademark, registered back in 1997, which prohibits other companies from using the distinctive prism shape of Toblerone bars.
However, Poundland are fighting back.
The discount retailer has since launched a counter-claim. According to legal defence documents seen by the Guardian, the Mondelez trademark should no longer stand due to the change in shape.
Likewise, they also claim that similar products would not damage the Toblerone brand or reputation.
The document argues that Mondelez has already done this by going against consumer demands in order to cut down costs.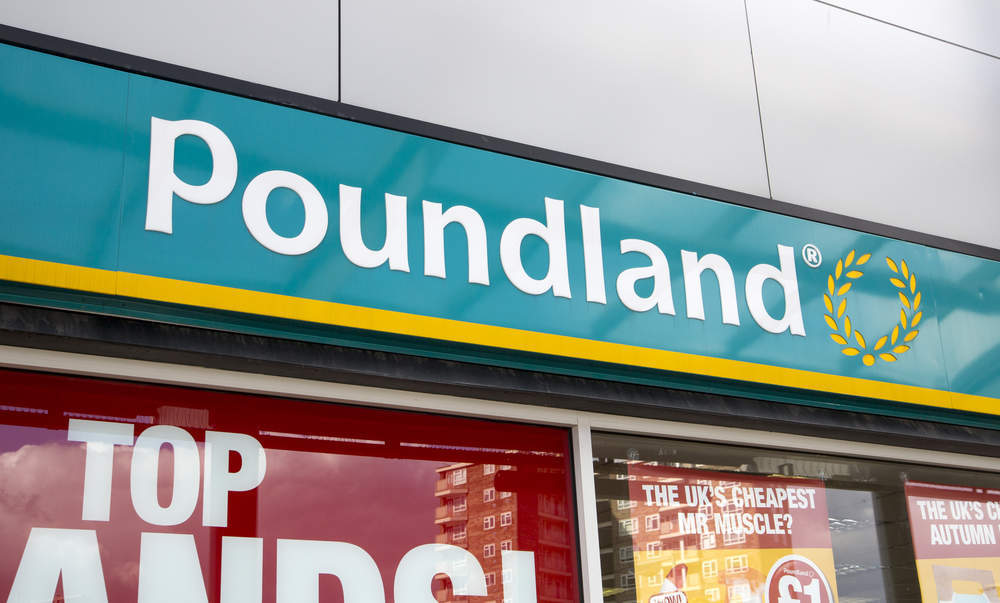 The copycat trend
Budget retail stores have been copying branded products for years. It is common in the fashion industry, with high-street stores redesigning designer clothes for the low budget market.
Likewise, chains such as Aldi and Lidl are notoriously known for releasing products that are strikingly similar to branded goods in appearance, taste and ingredients at a fraction of the cost.
Court cases aren't unusual. Aldi are regularly pulled up for their cheeky attempts to pass their products off as something else.
They were taken to court twice in 2014. The first incident involved their Miracle Oil product.
It bore a resemblance to popular hair and body treatment product Moroccanoil. It had the same turquoise colour, orange graphics and a similar font, but a significantly lower price.
However, the ruling judge stated that consumers were unlikely to confuse the two products and threw out the case.
Seafood supplier Icelandic Seachill, owners of the Saucy Fish Co. brand, also took Aldi to court over "confusing similarities" between their product and Aldi's own brand "Saucy Salmon Fillets".
Ahead of a court hearing, the two companies agreed to a confidential out of court settlement.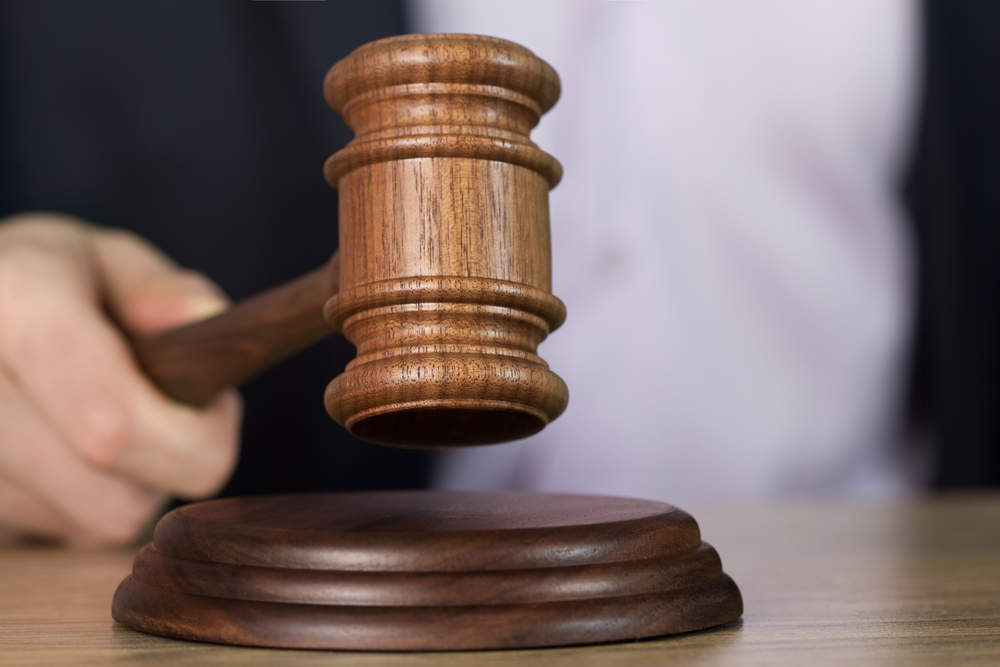 Which company is likely to come out on top?
The Poundland Toblerone case is certainly an unusual one.
Like the cases above, it isn't uncommon for companies to file claims against those that copy their products. However, it isn't often that the copier takes the copied to court.
Previous cases show that it is hard to judge which way the ruling will go.
Brands must rely on "passing off" laws to take copycat brands to court and it often proves difficult. They must prove that there is deliberate intent to confuse consumers into buying the product thinking that it's something else.
Despite halting their release, it might prove difficult for Mondelez to prove that Twin Peaks intend to confuse consumers, considering that there is a clear difference between the two bars in the number of peaks.
However, Mischon de Reya's intellectual property lawyer Sally Briton believes that Poundland might have a case in their counter-claim.
The more you use a mark consistently, the stronger your rights should be," Briton states. "There is an argument that Toblerone is weakening its rights by changing the shape of its bars.
Should that be the case, it will open the floodgates for fellow chocolatiers to create their own prism shaped bars, cutting further into Toblerone's once unrivalled market.