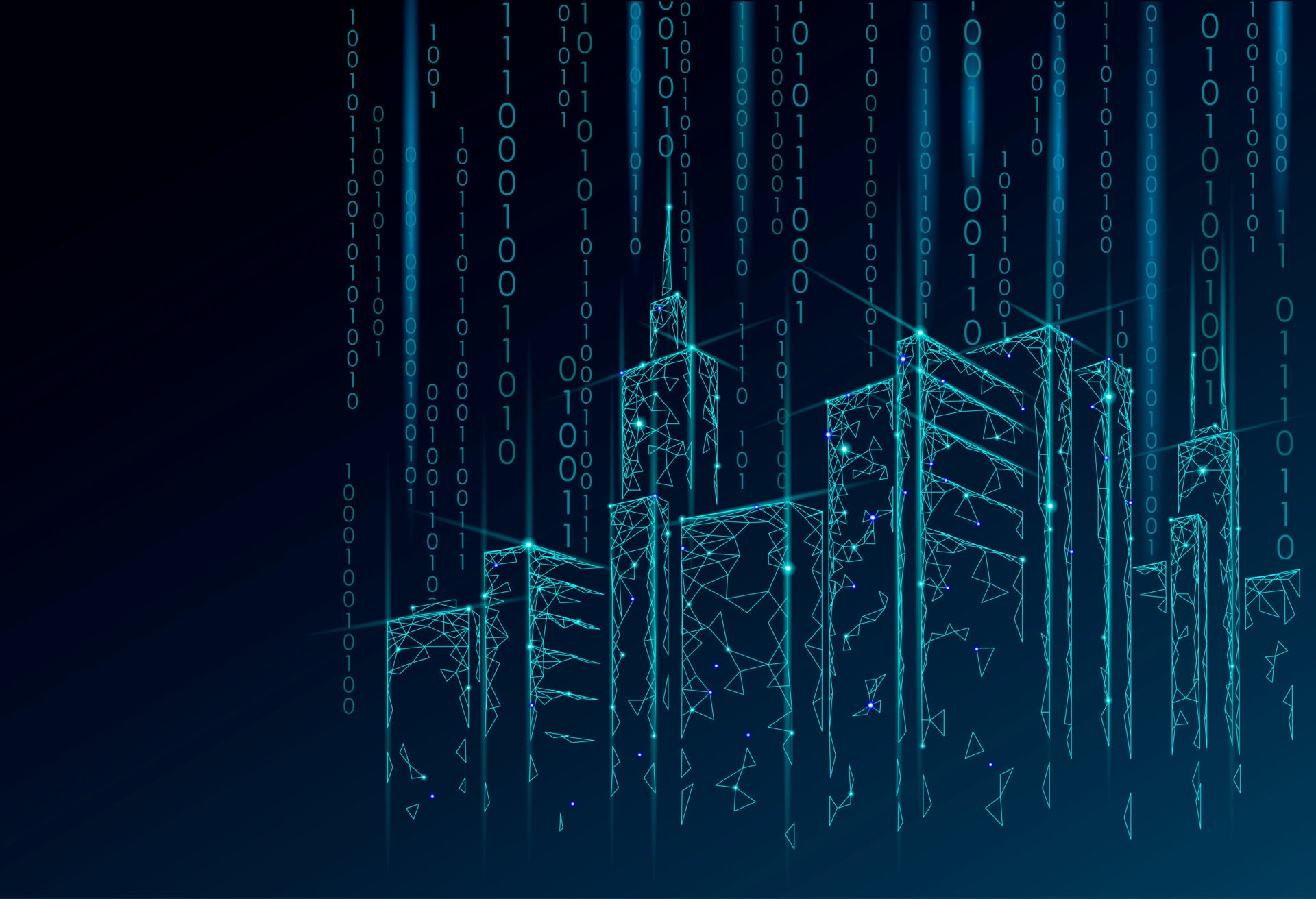 If you've ever set foot on a train at rush hour, been stuck in an inner-city traffic jam or tried negotiating the sidewalks around popular tourist traps around the globe, then you have experienced the impact of mass urbanisation.
Over half of the world's population already lives in cities and that number is expected to increase exponentially. By 2050, there will be over 9.8 billion people in the world, and 2.5 billion of them will live in urban areas. And the impact of this influx will extend beyond crowded streets and uncomfortable train journeys.
Cities are already struggling against challenges arising from rigorous urban growth – from increased poverty and crime to unclean air and overcrowding, to list a few. And these are expected to be compounded over the next few decades.
Yet, cities already hold the answers to solve their biggest problems. It's hidden in their data.
Cities of data
Let's start with the crux of the problem: more people equals less space. Less space on the roads and on the sidewalks, fewer parking-spaces and houses. Urban data can paint an interesting and insightful picture of a city's population and its pain points, as well as help inform solutions. And fortunately, cities are data goldmines.
In Moscow, for example, an intelligent traffic control system utilises data from over 2,000 traffic lights and 2,000 CCTV cameras to regulate traffic flow, and in the future will enable city planners to predict how traffic will be impacted by the introduction of one-way systems, road closures or bus lanes in certain areas.
How well do you
really

know your competitors?

Access the most comprehensive Company Profiles on the market, powered by GlobalData. Save hours of research. Gain competitive edge.
Company Profile – free sample
Thank you!
Your download email will arrive shortly
Not ready to buy yet? Download a free sample
We are confident about the unique quality of our Company Profiles. However, we want you to make the most beneficial decision for your business, so we offer a free sample that you can download by submitting the below form
By GlobalData
Other cities have cooked-up creative ways to generate and analyse data from a range of sources. In the Spanish port city of Santander, residents and visitors can turn their smartphones into sensors by simply downloading an app. Working in addition to the city's 20,000 sensors, the local government can measure everything from traffic flow to parking spaces, and make better informed planning decisions as a result.
More recently, ride-sharing apps Uber and Lyft have partnered up to share their huge volumes of data, with the aim of leveraging it to improve urban mobility in cities around the world. Meanwhile, in the United States, MIT researchers are using data from 14 million images on Google Maps to analyse the amount of green-space in cities.
What these cities have in common is an investment to convert the wealth of data at their fingertips into meaningful, and actionable, insights. They also effectively illustrate the process both governments and businesses alike must undergo to capitalise on their data: start with a problem, collect the data, discover correlations and develop a solution.
Unlocking invisible patterns with predictive analytics
When navigating the streets of any major city, we're often oblivious to the intricate systems operating seamlessly around us to keep urban life operating like a well-oiled machine. That is, until something goes wrong.
With any complex machine, every part must perform its function perfectly – and overloading a system can cause it to fall out of sync, and ultimately breakdown.
Data eliminates guess-work and can identify the precise origin of a problem, as well as how to fix it. This is true whether on the assembly line of a factory or the streets of a city.
Sometimes, the biggest problems within a city can be dramatically impacted by optimising processes that are, on face-value, minor. This is where leveraging data to reveal unseen patterns and correlations is essential. Imagine if we could forecast how traffic on a particular road is impacted by rainfall or by season. Or imagine being able to see how changing the sequence of a traffic-light by mere milliseconds can reduce the number of idle cars, and thus the amount of pollution in that area.
These are the kind of connections data allows us to make.
As more of us flock to cities, identifying these patterns and optimising every aspect of urban life, from rubbish collection to signal timing, will become imperative for a city to thrive.
Cities of tomorrow
Before smart city projects can make the transition from novelty to the norm, there is no shortage of challenges we must overcome. Today, while businesses and cities alike are beginning to toy with IoT, AI and data analytics – discovering what data they have and getting their head around how they can actually leverage this technology – it remains bleeding-edge.
While a city has no shortage of data, gathering, storing and analysing it requires robust, and costly, infrastructure. Think about that smart traffic light we mentioned: that would require a built-in sensor to collect data. Now consider how many traffic lights are in a large city. In less developed cities, investing in such technology on a scale wide enough to have a significant and lasting impact is simply unachievable at present.
Some are considering more inventive methods of collecting data without significant investment in infrastructure – just think about the city of Santander turning its citizens' smartphones into sensors. Yet, such means of collecting data can face considerable criticism and mistrust from a populous that is increasingly weary of data misuse.
Ultimately, cities are as unique as those who occupy them, so there is no off-the-shelf solution to make a city smart. A solution that works on the streets of London may be completely irrelevant in New Delhi. While data is infused in the very fabric of our cities, and holds the key to addressing some of the biggest challenges they will face over the next few decades, we're not at the point of wide scale adoption yet.
Read more: Smart city security flaws risk "supervillain" attacks