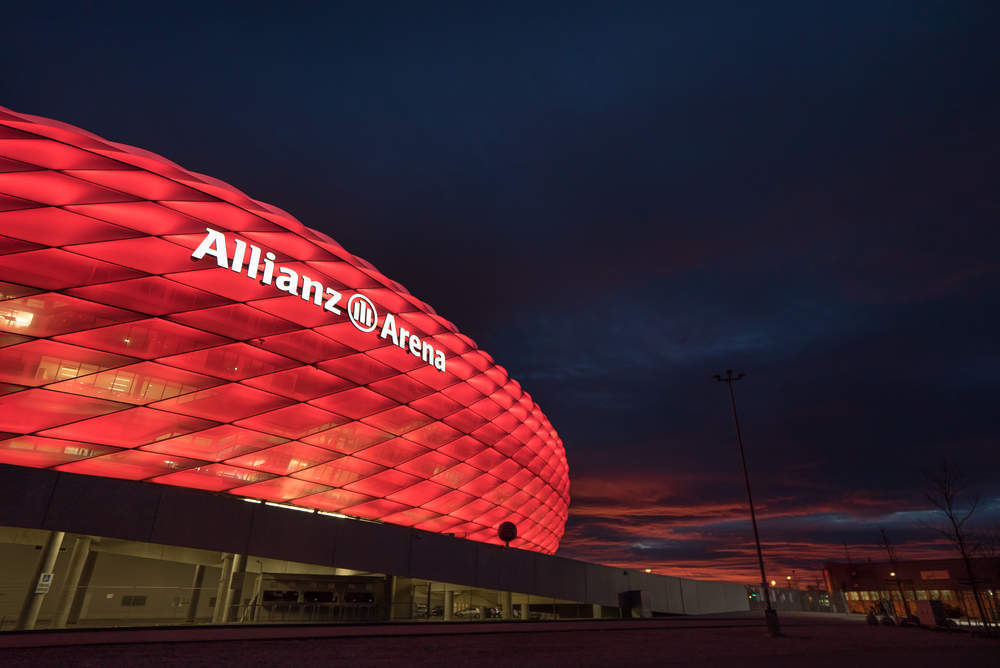 Defeat to Hertha Berlin last weekend saw Bayern Munich fall behind Borussia Dortmund in the Bundesliga table, as the race to the 2018/19 title entered its third month.
The club followed that up with a 1-1 draw with Dutch side Ajax in the Champions League earlier this week. The resulting criticism has mostly been directed at those on the pitch as a result. However, tech conglomerate Siemens is focusing its attention on those in the stands.
Partnered with The Economist Group, Siemens is using new mapping technology to track fan energy at Bayern Munich's Allianz Arena throughout the 2018/19 Bundesliga season.
Capturing fan energy at the Allianz Arena
Acoustic camera technology fitted around the stadium is being used to capture sound data coming from the crowd. This data will then be 3D mapped to show where the most sound is coming from within the Allianz Arena at any given time.
This data will be used "bring to life the story of the fans", a statement reads. Compared to on-pitch performance, this data will give some idea of how crowd support encourages the players on the pitch. Likewise, it will help to tell the story of a game beyond the final score, highlighting the key moments in a game.
Johanna Prestele, Campaigns Communications Manager at Siemens, said:
"When you think about it, with a football game you can only tell the story with the final score, but we thought there must be a different way to tell the story of the game with data.

"The fans are really energetic and they always react to ever key moment in the game, and that's a unique data set we can use."
Acoustic cameras are set up around the stadium on match days, which calculate the average loudness around the stadium during each second. Moving averages of 200 seconds will be created using this data, allowing Siemens to uncover the key moments in a game and uncover match trends.
Siemens will publish the data on the Reimagine the Game platform on The Economist, along with commentary and analysis of their findings from each game.
Benjamin Stoll, Head of Digital Strategy, Platforms and Innovation at Bayern Munich, said:
"We're very excited about the project because we will learn new perspectives and get new insights into our arena."
Siemens is currently Bayern Munich's official "performance partner", having signed a deal with the club to provide technology solutions for three seasons in 2017.
Read more: World Cup VAR: the football revolution or the end of the beautiful game?