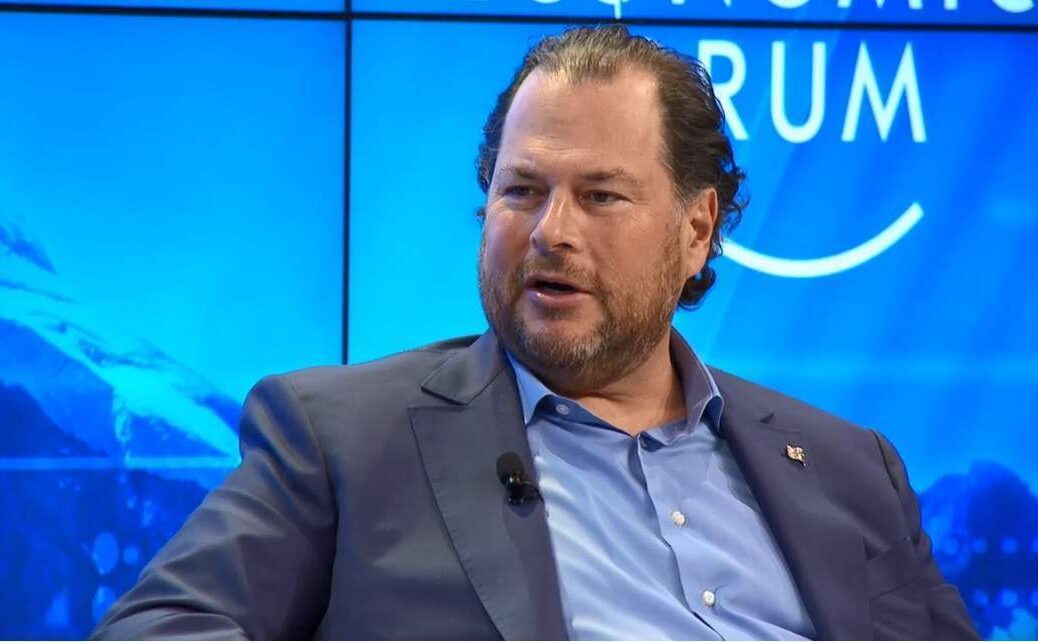 The technology industry has become so big and so powerful that it needs regulating, according to Salesforce's chief executive, Marc Benioff.
In a panel at the World Economic Forum meeting in Davos on trust in technology, Benioff said:
We're at the point for regulators and governments to in and point true north. In the tech industry, we've been remarkably clear of those regulators for the whole industry lifespan, but we're seeing the signs.

Some of this technology is so powerful and so deep and so multi-dimensional that even these companies don't understand how it's being used in nefarious ways.
Whilst Benioff didn't name any particular companies, he appeared to be alluding to the issues faced by companies such as Facebook. In particular, he may have been referring to Facebook's problem regarding Russian interference in recent elections.
He said:
When the CEO gets up on stage and says there's no way that could happen, and then two weeks later oh, there's another bit there, and another reveal and another reveal.
This is a problem Facebook is facing in the UK. Last year, the company said only 73p had been spent on Russia ads in the two months before the Brexit vote.
However, Facebook's UK policy director, Simon Milner, was recently forced to backtrack on this. Milner said Facebook's investigatory team is looking into "coordinated activity around the Brexit referendum" carried out by suspected Russia clusters that had not been identified before.
According to the this week's Edelman Trust Barometer, nearly seven in 10 people globally worry about false information or fake news being used as a weapon.
Benioff said he believes there needs to be more aggressive action by the regulators:
"I think that is going to start to happen as we move more aggressively into the fourth revolution.

"When the technologies that are today all kind of very early become more sophisticated, when AI [artificial intelligence] becomes more dominant, and when these things start to impact jobs, that's when you're going to start to see more government regulation."
Sir Martin Sorrell, founder of global media agency WPP, also appeared to agree with the need for more regulation.
"You have seven companies, which have half a trillion or more market cap," said Sorrell, referring to tech companies such as Facebook, Google, and Apple.
The regulatory issue for companies of considerable size is going to become increasingly more important.