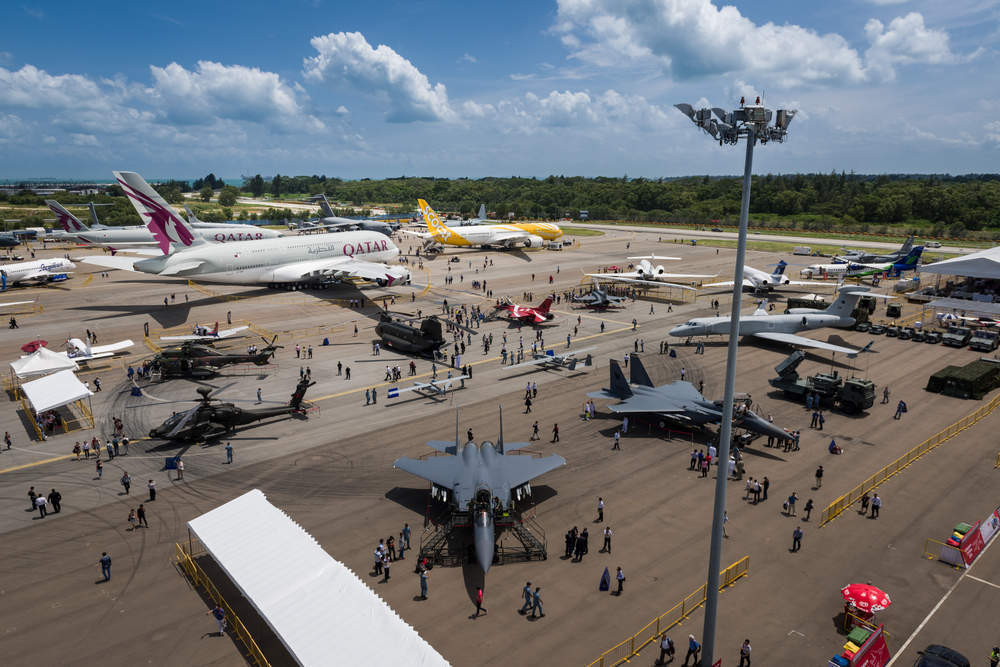 The Singapore Air Show returns to Changi, Singapore for a sixth time this week.
The biennial trade show has been pairing up those in the aviation industry with high-level government, military and business officials since 2008.
The airshow will take place at the Changi Exhibtion Centre from Tuesday, 6 February to Sunday 11 February.
Government and corporate officials will meet to discuss the aerospace and defence sector. Here they will formulate strategies and solution to issues in the industry and form partnerships and deals in the Asian region.
Singapore Airshow 2018 deals:
The Singapore Airshow 2018 is only just getting underway. However, a number of the industry's leading providers have already announced a number of big deals.
Singapore Airlines Group (SAG) has agreed a deal with American conglomerate Honeywells. The deal will see Singapore Airlines, SilkAir and Scoot Carriers make use of a number of Honeywells technologies. They will provide weather radar, navigation systems, power units, predictive maintenance technology. SAG will use these technologies in their Airbus A350 planes for the next 12 years.
A spokesperson for Honeywells said:
The programme provides connected, end-to-end maintenance and repair service that will ensure on-time departures, manage unscheduled maintenance and provide a better experience for customers of SIA.
Likewise, leading aircraft manufacturer Boeing has also announced new agreements with Japan's ANA Holdings and Malaysia Airlines.
The company will provide these Asian air travel companies with landing gear mechanisms.
However, their biggest announcement on Tuesday was the sale of a 767-300ER converted freighter plane to  Malaysia Airlines.
BOC Aviation, Asia's largest aircraft leasing company, has also placed an order for 12 GTF engines from American manufacturer Pratt & Whitney.
The Civil Aviation Authority of Singapore (CAAS) has also made an early start. The government board announced a partnership with ST Electronics and GomSpace early on Tuesday.
The companies will work together to design and produce the the first ever space-based very high frequency (VHF) communications system for use in aircrafts.
Deals completed so far have been in the commercial market.
However, with North Korean dictator Kim Jung Un continuing to threaten the world with nuclear warfare, US officials expect military organisations to use the Singapore Airshow 2018 to invest in their defences.
What was said:
Speaking to the press ahead of the airshow's opening, a US State Department official said:
"The situation in North Korea obviously has many of our allies and partners much more interested in not just the US commitment to the region, but also in their own defensive capabilities."
Background:
Aviation manufacturer Airbus claims that the Asian market will order over 14,000 new aircrafts over the next 20 years. If this is the case, aviation companies can expect strong sales at the Singapore Airshow 2018.
2016 saw 52 commercial aircrafts sold at the show, up from 41 in 2014.
However, 2018 got off to a bad start as one of planes set to perform in the flying display at the Singapore Airshow skidded off the runway at Changi Airport on Tuesday and burst into flames.