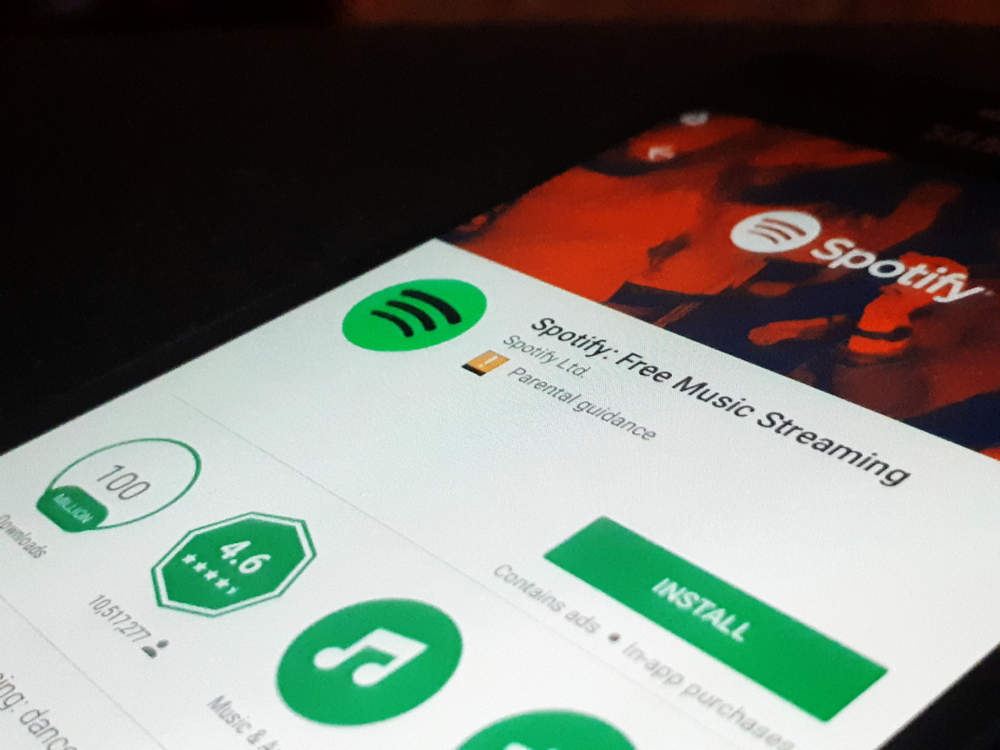 Music streaming service Spotify has announced its plans for an unusual IPO and will begin trading on the New York Stock Exchange under the ticker name SPOT.
The company filed documents with the US Securities and Exchange Commission (SEC) last night, revealing it  won't sell any shares ahead of its listing, a rare strategy for a major stock market float.
Sweden-based Spotify launched in 2008 and is one of Europe's most valuable technology companies, currently valued at around €18.5 billion ($22.5 billion), according to Reuters calculations — if it attracts that kind of market value it would be one of the largest tech listings in recent years.
However, Spotify's SEC filings lead some to question how the company would be able to turn a profit from its growing subscriber base.
Spotify's revenue rose last year by 39% to just over €4 billion, up from just under €3 billion in 2016. Its operating loss widened to €378 million.
Its net loss ballooned 129 percent in 2017, driven mostly by financing costs related to a 2016 $1 billion debt deal.
Investors have been eagerly awaiting further news of the planned float since January, when Spotify registered for a listing in New York.
An unusual IPO
Spotify will list shares on the New York Stock Exchange directly, letting investors and employees sell shares without the company raising new capital or hiring a Wall Street bank or broker to underwrite the offering. However Goldman Sachs, Morgan Stanley and Allen & Company are advising Spotify on the offering.
Because the company will not issue any new shares, it did not specify a listing price.
What was said:
Spotify said in its filing:
We set out to reimagine the music industry and to provide a better way for both artists and consumers to benefit from the digital transformation of the music industry.

Spotify was founded on the belief that music is universal and that streaming is a more robust and seamless access model that benefits both artists and music fans.

We believe the universality of music gives us the opportunity to reach many of the over 3.6 billion internet users globally.
Background:
Spotify claims to have 159 million monthly average users across more than 60 countries. In the UK, it has a market share of around 59% and a 41% market share in the US.
Paid music streaming subscriptions are growing rapidly in the US.
Spotify is the market leader in music streaming with almost twice as many paid subscribers as its closest rival Apple Music.
Amazon Music Unlimited has 16 million paying subscribers, and Pandora Media has 5.48 million total subscribers.
Google has not said how many subscribers it has to Google Play, its music streaming service.
The tech titan Tencent connection
The debt deal with China's Tencent means that Tencent Music Entertainment, the streaming unit due to be spun off by the Chinese tech titan later this year, has been valued at $12.3bn.