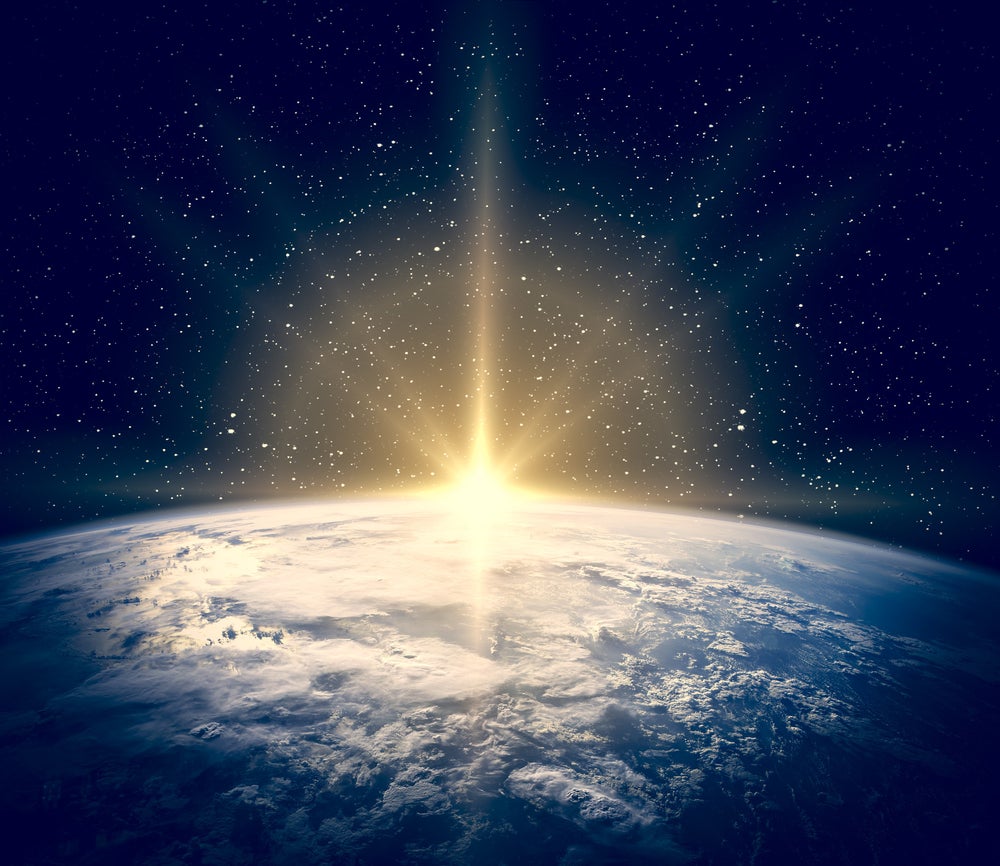 Bethesda Game Studios' Starfield tells the story of a spacefaring civilization in the far-off year 231.
It features elements of science fiction that many will now take for granted: robot companions, planet-to-planet travel, and off-world habitation. But exactly how far away from each of these are we?
Domo arigato, Mr. Roboto
The idea of automata being used to replace humans in tiring physical tasks is not a new concept. In fact, it goes back thousands of years. GlobalData's recent thematic report, Robotics, highlights an example from 3,000 BC, when humanoid figurines were built into water clocks to strike hour bells.
In Starfield, the robot that has become a fan-favorite in the run-up to the game's launch is Vasco, a heavy-duty expeditionary robot that can be recruited as a companion. Used to aid people across the system, his bulky frame and impressive strength allow him to carry huge payloads that would be impossible for a human being.
Physically, we are not far away from robots like Vasco in 2023. Atlas, from Boston Dynamics, was launched in 2016 and can jump, climb, and even somersault. Elsewhere, robots are being used to help companies face labor shortages amid aging populations.
Where we are far behind Vasco is in the realm of artificial intelligence (AI). Vasco can converse with other characters in the same way that a human might. But this requires technology that is currently out of reach. However, the Robotics report highlights that neuromorphic processors (chips that emulate the structure of the human brain) will play a large part in the future of robotics, with several start-ups working on this technology. So perhaps a robot akin to Vasco is not lightyears away.
How well do you
really

know your competitors?

Access the most comprehensive Company Profiles on the market, powered by GlobalData. Save hours of research. Gain competitive edge.
Company Profile – free sample
Thank you!
Your download email will arrive shortly
Not ready to buy yet? Download a free sample
We are confident about the unique quality of our Company Profiles. However, we want you to make the most beneficial decision for your business, so we offer a free sample that you can download by submitting the below form
By GlobalData
Across the universe – and back
Exploring outer space has countless hurdles and difficulties, but several problems must be solved on Earth before we can even consider travelling to the stars.
One of the biggest obstacles is the cost and difficulty of reusing launch equipment. In Starfield, you can fly to another planet, explore, and then take off again in the same ship. In reality, this is currently impossible. Historically, space launches have used single-use boosters and launch components, and it is only in the last decade that scientists have attempted to reuse this apparatus. GlobalData's Space Sustainability report notes that SpaceX began experimenting with reusable boosters in 2015, which could be used, checked, and then reused on subsequent missions.
The ships we see in Starfield are single-stage-to-orbit (SSTO) vehicles, meaning they can take off without the aid of additional boosters, land, and then take off again. These kinds of ships are currently an impossibility. The Space Sustainability report states that although SSTO projects have been around since the Cold War, "it may be a long while before an economically feasible system emerges."
Starfield on the dark side of the Moon
In Starfield, you can set up outposts on far-flung planets and assign non-playable characters (NPCs) to operate them. Though we are nowhere near this level of space exploration, how close are we to having a habitable living environment on another world?
The main problem facing would-be space settlers is the myriad environmental hazards on other planets. Many planets are too hot, while others are far too cold. Many have no atmosphere, and often, the weather itself is hazardous. Take the Moon, for example. In certain areas—such as the lunar south pole—temperatures drop as low as -248C, making it uninhabitable without powerful habitats and keeping critical, sought-after minerals out of reach.
Journalist and author Tim Marshall states that "titanium, lithium, silicon, iron, and many other minerals" are found at the freezing lunar south pole. These are all vital to many 21st-century technologies, and the race to the pole has begun. In August 2023, India reached the lunar south pole with its Chandrayaan-3 lander, just days after the failure of Russia's Luna-25 craft. Meanwhile, both China and the US have outlined their intentions to reach the Moon's south pole.
To establish a manned habitat on the Moon, power will be vital to provide heat and air and sustain life for long periods. Scientists at Bangor University have designed easy-to-transport nuclear fuel cells, "the size of poppy seeds," to provide the energy that inhabitants would need to survive, and with NASA aiming for a functioning habitat on the Moon by 2030, it could not come any sooner.
A simple habitat on the Moon might not be a fully manned outpost on Jupiter, but it is an important first step, as many experts consider the Moon to be a "gateway to Mars" and the rest of the solar system. Until then, we will have to make do with the vast open world of Starfield.