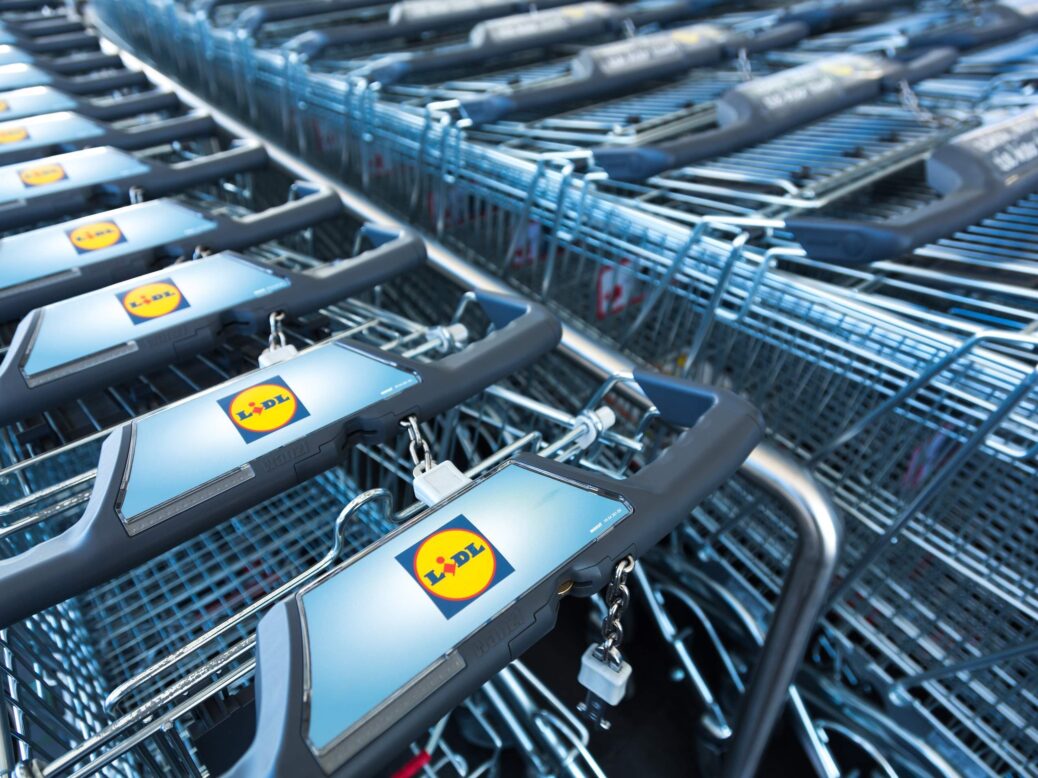 German discount supermarket Lidl is opening its first US stores today.
The brand will be opening its first nine stores in North Carolina, South Carolina and Virginia. The company has plans to open another 80 stores along the East Coast by the middle of next year.
Lidl, and its main rival Aldi, have flourished across the UK and Europe in recent years, thanks to their low prices. Aldi recently made in into the top five of UK supermarkets, and it is thought Lidl will make it to the top seven this summer.
The US grocer scene is a different place entirely to what we see this side of the Atlantic and Lidl has got its work cut out if it wants to be a success stateside.
"For a start, the UK market is more price-focused, which means Lidl's ability to undercut is less [than in the UK]. They will make a big play about how they're so much cheaper, but I don't think it is that much cheaper than Wal-Mart on some things," Neil Saunders, managing director of Retail for GlobalData, told Verdict.
"I think they really have to think about how much they are differentiating from other players in the market."
Lidl is a significant player, that's got a deep pocket and has proven to be successful elsewhere"
One notable difference about the US market is that, due to the size of the country, it is a lot harder to have an impact nationwide. For instance, Dollar General, a dollar-type store, has around 12,000 stores and hasn't managed to cover the entirety of the US.
At this stage, Lidl is only pledging to open 100 stores over the next 12 months, so it could be a while before we see it becoming a major player.
"That said, a lot of grocers aren't necessarily national. It isn't uncommon for grocers to be more regionally based, and I think Lidl will start to carve out areas where they are more successful and use that as a springboard for further expansion. But there's plenty of opportunities for growth for them," said Saunders.
The same week the new stores are opening, Aldi decided to announce a $3.4bn expansion plan, which will bring its total number of US stores to 2,500 by 2020. Is this a sign that Aldi is threatened by Lidl?
It's definitely acted as a catalyst, though I think Aldi for some time has wanted to be more ambitious and grow its store base, so it's probably moved forward the expansion rather than the sole reason for it.Certainly, it's made everyone sit up and take stock. Brands like Wal-Mart and Target will have to reassess their positions and strategies in light of Lidl's expansion. It's a significant player, that's got a deep pocket and has proven to be successful elsewhere, so in a way, it's a wake up call for a lot of retailers.
One thing that may affect Lidl's success is in its range of products.
The supermarket focuses on own-brand produce, of which only 10 percent of its products are named-brand. Whilst this strategy has worked in Europe, this might not carry over.
"One of the disadvantages of some of these formats is the lack of choice – they've very one dimensional and the range of products is quite narrow. For a lot of US consumers, that's not really what they want – consumers like a lot of choices, a lot of selection of brands and different sizes of things. We've certainly seen some people be put off by the deep discounters because of that," explained Saunders.
Aside from Lidl, it is unlikely that we will see any other UK and European grocers attempt to follow the German supermarket's attempts.
It's been a while since a UK supermarket has tried to crack the US – particularly after Tesco's disastrous try with its Fresh & Easy stores that it eventually closed down in 2013.
The market is absolutely cut-throat and grocers are very low margin anyway. It's something that needs an enormous scale to work properly and I don't think many European retailers are in any position to commit to that kind of growth and expansion in a market where returns are very far from guaranteed.
However, for Lidl: "there are definitely opportunities for the taking," said Saunders. "It's probably as a good a time as any and there are lots of things that Lidl can exploit as it moves and expands within the US."