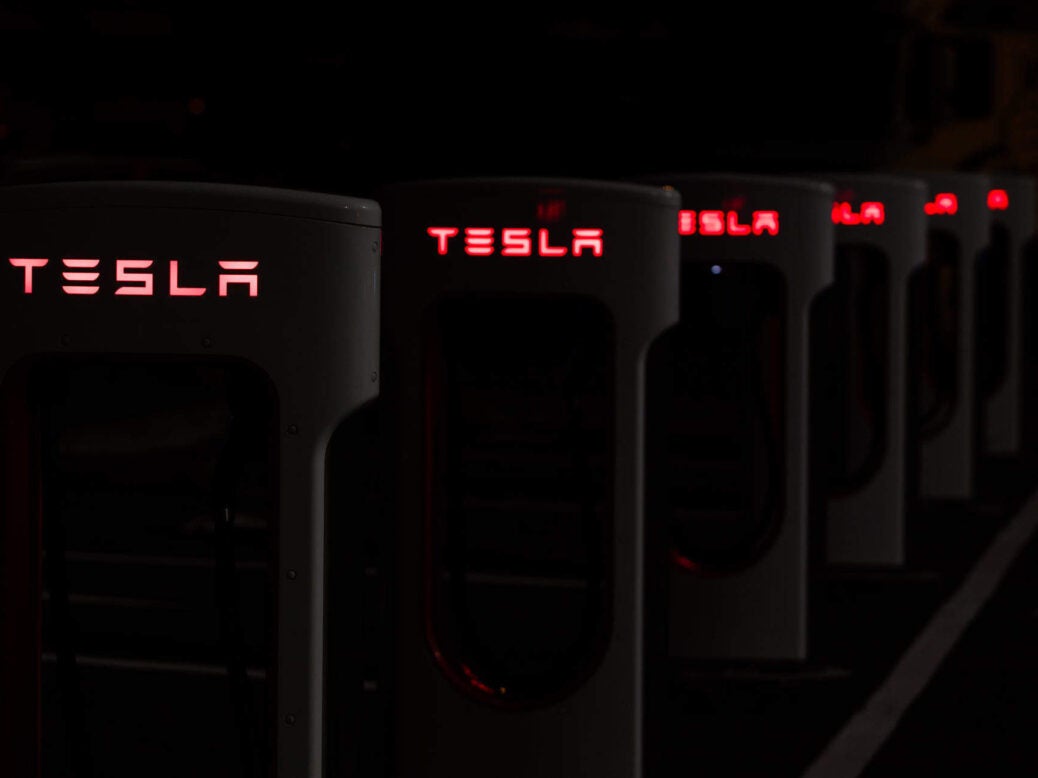 Tesla CEO Elon Musk announced on Twitter – as he is prone to do – that he plans to take the electric car maker private at $420 a share. The final decision is dependent on a shareholder vote. But what would Tesla going private mean for the company, why is he doing it and how much will it cost?
In a company letter, Musk cited freedom from share price swings as his biggest motivator. Yet to make a profit, Tesla's share price is prone to much volatility.
And with a series of incidents this year, from supply issues to Musk calling a British diver a "pedo", Tesla's share price has felt every bump in the road.
Musk has always been quick to point to a long-term vision when such blips occur. Taking the company private is a way to avoid those market pressures.
"As a public company, we are subject to wild swings in our stock price that can be a major distraction for everyone working at Tesla, all of whom are shareholders," he said, in letter to Tesla employees.
"Being public also subjects us to the quarterly earnings cycle that puts enormous pressure on Tesla to make decisions that may be right for a given quarter, but not necessarily right for the long-term."
Musk has a point: Tesla is currently the most shorted company in the US stock market. At the news of Musk's intention to take the company private, Tesla's shares rose 11%.
This led to those betting against Tesla losing $1.3bn in market-to-market losses, according to estimates from S3's head of predictive analytics Ihor Dusaniwsky.
Lessons from SpaceX
Aerospace manufacturer SpaceX, also with Musk at the helm, has been free from share volatility as a privately owned entity.
It has been able to focus on its long-term goal of sending humans to Mars. Large, cash up front contracts with NASA to send supplies to the ISS –  and now to send astronauts – have certainly helped.
The space company reported that its 100 plus launches on its 2018 manifest revenues will generate £12bn in revenue.
By contrast, Tesla is dependant on selling cars at a more sporadic rate. The company recorded record net losses of $709.6m in its first quarter results.
In his letter, Musk made direct reference to SpaceX as a sign of what could be for Tesla, calling it "far more operationally efficient".
Am considering taking Tesla private at $420. Funding secured.

— Elon Musk (@elonmusk) August 7, 2018
Day-to-day, it seems unlikely that much would change at a privately owned Tesla. The lines are already blurred between Musk controlled Tesla, SpaceX and SolarCity, leading some to compare the arrangement to a Japanese keiretsu, a group of allied companies with interlocking business relationships.
That synergy took a physical, dramatic form when Musk sent his Tesla Roadster hurtling towards Mars atop SpaceX's Falcon Heavy back in February.
By going private, the companies could even become more closely aligned.
How much will Tesla going private cost?
Those in the financial world have questioned how Musk would finance the private buy out.
It would be the biggest deal of its kind, surpassing the purchase of utility TXU Corp for $44bn by a consortium in 2007. At $420 per share – around 20% above their current value – the company is worth $72bn.
"The company is cash-flow negative. How do you use any debt on a company that is cash-flow negative?" Steven Kaplan, a University of Chicago professor who researches private equity, told Reuters.
Sovereign wealth funds, such as Saudi Arabia's Public Investment Fund who has around a 5% stake, could be one option.
Another option could be a special purpose vehicle, a subsidiary company with an asset and liability structure that would ensure Tesla's obligations are secure even if the parent company goes bankrupt.
However, with Musk indicating that he wants the thousands of shareholders to remain invested, a special purpose vehicle would essentially allow shares to be publicly traded in some form.