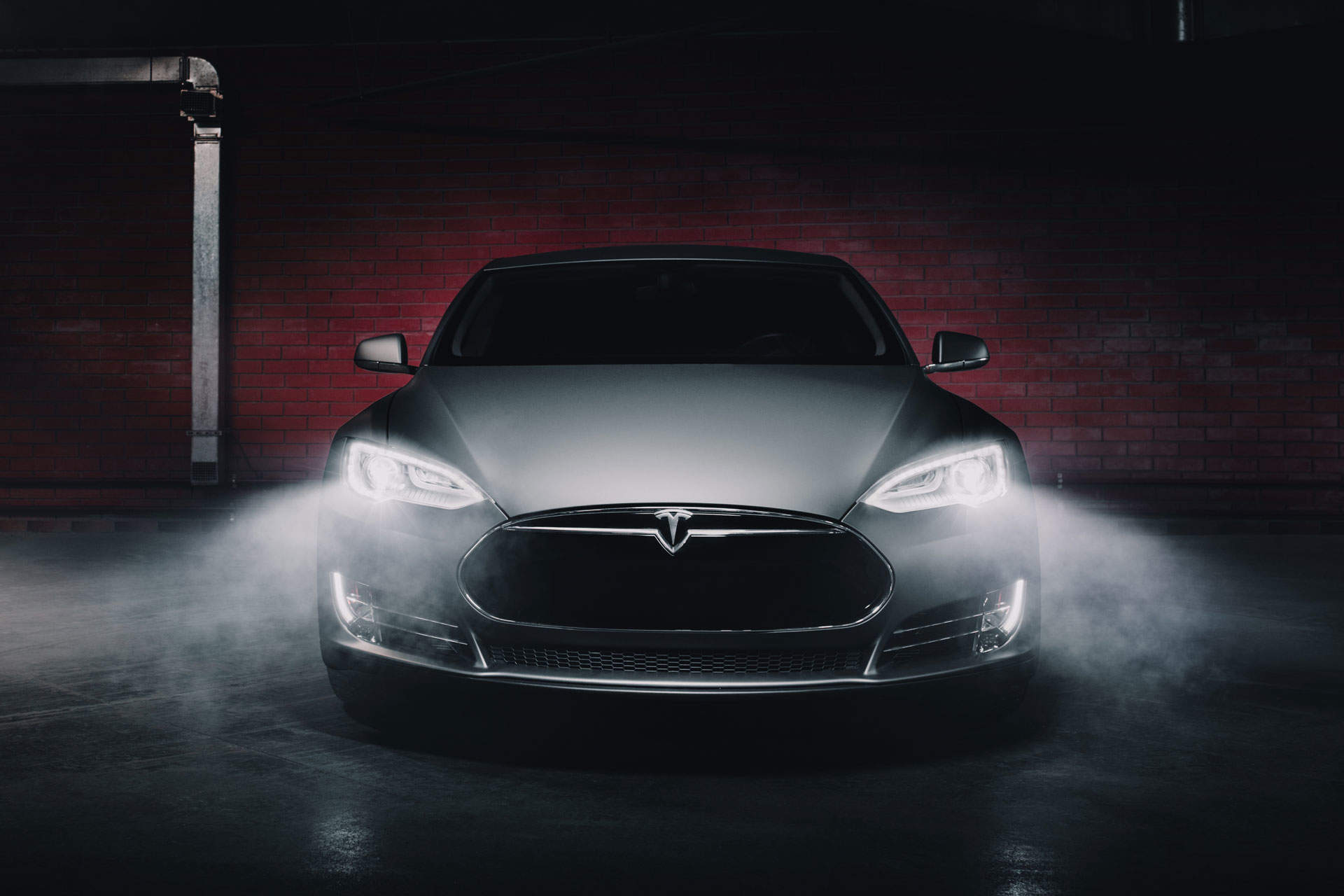 Elon Musk's cult car company has built a strong lead in the emerging luxury electric vehicles (EV) market. But while recent Tesla production numbers have pleased investors, experts predict the company will not be EV king forever.
According to a recently published thematic research report on the electric vehicles market by GlobalData Technology, Tesla will ultimately be outpaced by larger, more established car companies with production might that Elon Musk's interloper cannot hope to match.
"Tesla is currently the leading manufacturer of high-end EVs with semi-autonomous driving capabilities, but that lead is under serious long-term threat," the company wrote.
"The most efficient assembly lines in the motor industry are owned by Toyota, Honda, GM, BMW, VW and Audi. These incumbent car makers each manufacture between 2m and 10m cars per annum. By contrast, Tesla manufactured around 100,000 cars in 2017."
The growth in Tesla production numbers
Tesla's current position in the electric vehicle market looks extremely strong.
"In 2017, Tesla shipped 103,000 battery electric vehicles. In Q2 2018, Tesla sold just under 30,000 BEVs. Despite this relatively low number, Tesla, according to GlobalData, is the market leader with a 15% share of the global EV market by 2017 sales," the company wrote.
How well do you
really

know your competitors?

Access the most comprehensive Company Profiles on the market, powered by GlobalData. Save hours of research. Gain competitive edge.
Company Profile – free sample
Thank you!
Your download email will arrive shortly
Not ready to buy yet? Download a free sample
We are confident about the unique quality of our Company Profiles. However, we want you to make the most beneficial decision for your business, so we offer a free sample that you can download by submitting the below form
By GlobalData
"BYD came in with 14%, BMW with 13%, BAIC with 11%, Nissan with 8%, Toyota with 8% and GM with 7%."
Supporting this position is the fact that Tesla production numbers are growing significantly. In quarter two of this year, the company announced that it had achieved "the most productive quarter in Tesla history by far".
In the last week of Q2 the company produced 5,031 Model 3 vehicles and 1,912 Model S and X vehicles, according to a release by Tesla at the start of June.
Q2 production totalled 53,339 vehicles – 28,578 Model 3 vehicles and 24,761 Model S and X vehicles, which according to the company represented a 55% increased from Q1.
The company is also optimistic about future growth, which is so far supported by its updates to investors. In the most recent investor update, the company reported improved Tesla production numbers, stating that it had produced "roughly 7,000 Model 3, Model S and Model X vehicles during the last week of June".
"A total vehicle output of 7,000 vehicles per week, or 350,000 per year, should enable Tesla to become sustainably profitable for the first time in our history – and we expect to grow our production rate further in Q3," wrote Tesla CEO Elon Musk and CFO Deepak Ahuja, in the investor letter.
Tesla production numbers over time
Tesla's "production hell"
Of course, the impressive growth in Tesla production numbers hasn't been entirely smooth. The company was faced with considerable embarrassment when it was forced to roll back an ambitious automated production system implemented in 2017.
Designed to rapidly increase production capacity, issues and failures within the automated system ultimately harmed the company's race to productivity. The move led GlobalData Technology to dub the so-called "production hell" as the behaviour of "a typical impatient start-up, obsessed with the latest technology fads".
"The company installed prototype tooling and Kuka robots all over the plant which almost totally lacked the topology and organisation of just-in-time, lean manufacturing," the company wrote.
"Tesla tried to turn over intricate final assembly work to robots – something Toyota would never do – and the result was what Elon Musk, Tesla's CEO, called a 'crazy complex network of conveyer belts' and lagging production. Musk is now going back in time by employing up to 400 people for final assembly work."
The changing state of electric car production
However, the production of the world's electric cars is beginning to focus in one country: China.
"Most of the world's EV production will, eventually, be done in China via joint ventures between foreign companies and Chinese manufacturers and by sub-contract manufacturers for vehicles designed by start-ups such as NIO, Byton and Dyson," wrote the company. "These sub-contractors will probably include Foxconn."
Likely in recognition of this fact, Tesla has its own plans in the country.
"Tesla's CEO, Elon Musk, says its Shanghai factory, scheduled for completion by 2021, should be making 500,000 vehicles a year by 2024," GlobalData Technology said.
However, here Tesla will face stiff competition from home-grown companies looking to beat Tesla at its own game.
"One or more of the well-funded start-ups thronging left field will make a mark among the leaders," predicted the company.
"Our best bet is NIO – clearly a Chinese 'national champion' and all that that implies – with a rival offering to Tesla's Model 3 already for sale on the market."
There is also a threat from other technology companies looking to enter the EV market, with British firm Dyson among those noted as potential future leaders by the company.
"The $2bn Dyson project, given the company's 'brand power' and engineering prowess, could breach the market, especially if it is first to bring solid-state lithium batteries into play."
The car manufacturers poised to take the luxury electric vehicle crown
While the threat of well-funded startups looms, the biggest risk to Tesla's lead is in the established car companies. And of those, the most pressing threat is Toyota.
"Toyota, the world's number two in overall passenger car unit sales, is strongly positioned in that it will soon start to manufacture BEVs [battery electric vehicles] and is currently the clear leader in PHEVs [plug-in hybrid electric vehicles] and hydrogen vehicles," the company wrote.
"It has a strong global brand for reliability, global market penetration, and is regarded as the world's most efficient motor manufacturer."
Other established car companies are investing heavily in electric vehicles.
"VW is committing over $40bn to cleave itself a lead in EVs and is bringing forward aggressive plans to go all electric by 2019, while GM's Bolt (BEV) and Volt (PHEV) models are making their mark with fleet owners."
The threat is also not just from Western brands. China's Geely, favoured by President Xi Jinpiing, is – according to GlobalData Technology – set to "become a top player in EVs in both China and Europe".
India's Tata Motors is also set to grow considerably, buoyed by the Indian government's 'Made in India' policy that is designed to encourage companies to manufacture in the country.
"India's government has recently stated that it expects 30% of its fleet of vehicles to be electrically powered by 2030, although this aim was lowered from a 100% target as recently as 2016. This will give Tata a sizeable EV market to target," the company wrote.
"It has the added strength of the global market status of its Jaguar Land Rover subsidiary, which is going all-electric from 2020, and which is to provide 20,000 smart electric vehicles to Google's Waymo."
The scale problem
Most importantly, these companies, while not EV experts, are used to manufacturing cars at a scale Tesla can only dream of, and that with give them a dramatic advantage over Musk's car company.
"Some independent manufacturing experts suggest that the task of scaling up from low volume luxury vehicles to mass market EVs may defeat Tesla while offering no such problems for GM, Toyota, or VW, all of whom produce around 10m cars per annum vs. Tesla's current annual production of around 100,000 cars."
Tesla's long-term future
Tesla has been in the headlines recently due to Musk's apparent plans to take the company private. However, whether private or public, it's future looks relatively strong, even if it ultimately becomes a smaller player relative to the might of major car companies.
"Tesla has cult status in the EV industry," wrote GlobalData Technology.
"Provided it can transition from a small batch maker of luxury cars into a mass market manufacturer, turn a profit by 2019, and raise fresh equity, it will continue to set the smart EV agenda.
"It has a cult status no other auto company can match, but up until 2023, like its main competitors, will rely on stronger than generally expected demand creation."