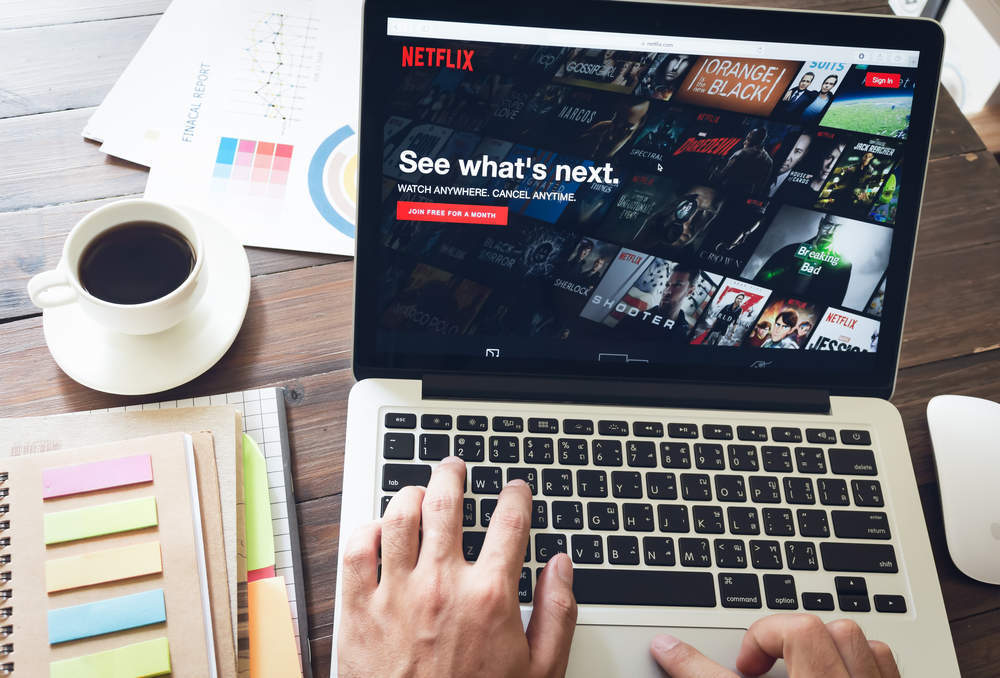 Netflix is a real content machine. At the time of writing there are 219 Netflix original series available on the service.
There are another 18 coming to Netflix in the coming months and 134 series that are in development.
All that content (in addition to all the acquired content) means that Netflix subscribers have a wealth of things to watch. And while that means thousands of hours of entertainment, it can also be quite difficult to know where to begin with Netflix, especially if you're just jumping on the bandwagon now.
If you want to be involved in those conversations around the water cooler, what should you watch? If you need to understand all those memes you've been seeing, where do you start?
Last summer, Verdict released its guide to the most popular Netflix original series of all where we ranked 52 Netflix original series based on audience rating, critical reviews, social media following, and awards nominations. Since then, Netflix has released 34 new original shows, and new seasons of old favourites.
As a result, we felt it was time to update our list. 25 of the new television series have been added to the list (there isn't enough data on the other nine to add them in) making the new list a ranking of the top 77 spaces.
How well do you
really

know your competitors?

Access the most comprehensive Company Profiles on the market, powered by GlobalData. Save hours of research. Gain competitive edge.
Company Profile – free sample
Thank you!
Your download email will arrive shortly
Not ready to buy yet? Download a free sample
We are confident about the unique quality of our Company Profiles. However, we want you to make the most beneficial decision for your business, so we offer a free sample that you can download by submitting the below form
By GlobalData
There's been plenty of interesting movements in the list along the way.
Netflix's first-ever original series, House Of Cards has been badly hit by the scandal around its star Kevin Spacey, dropping 14 places in the rankings. Meanwhile, Making A Murderer proved its enduring popularity by climbing up five places. Elsewhere, older series began to drop down the rankings as newer shows took their spots. Finally, there's a new show in the unenviable spot of 'least popular Netflix original ever made'.
In addition, you can scroll down below the list to find some more analysis. Also, we've included details on how we calculated each programme's score.
The most popular Netflix series 2017 – 2018 and beyond:
1. Stranger Things
Movement:  No change.
2. 13 Reasons Why
Movement:  No change.
3. Black Mirror (Season 3 and 4)
Movement:  3
4. The Crown
Movement:  5
5. Orange Is The New Black
Movement:  2
6. Jessica Jones
Movement:  2
7. Daredevil
Movement:  3
8. Luke Cage
Movement:  4
9. Making A Murderer
Movement:  5
10. One Day At A Time
Movement:  3
11. Arrested Development (Season 4)
Movement:  No change
12. Devilman Crybaby
Movement:  New addition.
13. Gilmore Girls: A Year In The Life
Movement:  2
14. The Defenders
Movement:  New addition.
15. The Punisher
Movement:  New addition.
16. Star Wars: The Clone Wars (Season 6)
Movement:  11
17. House Of Cards
Movement:  14
18. Dirty Money
Movement:  1
19. Lovesick (Season 2)
Movement:  1
20. Sense8
Movement:  13
21. Mystery Science Theater 3000: The Return
Movement:  New addition.
22. Flint Town
Movement:  New addition.
23. Nailed It!
Movement:  New addition.
24. Five Came Back
Movement:  1
25. Iron Fist
Movement:  1
26. A Series Of Unfortunate Events
Movement:  7
27. The Last Kingdom (Season 2)
Movement:  6
28. Castlevania
Movement:  5
29. The Get Down
Movement:  1
30. Glitch (Season 2)
Movement:  New addition.
31. Queer Eye
Movement:  New addition.
32. Master of None
Movement:  16
33. Narcos
Movement:  15
34. GLOW
Movement:  1
35. Shot in the Dark
Movement:  New addition.
36. Haters Back Off!
Movement:  10
37. American Vandal
Movement:  New addition.
38. The Keepers
Movement:  9
39. She's Gotta Have It
Movement:  New addition.
40. Easy
Movement:  10
41. Ozark
Movement:  4
42. Mindhunter
Movement:  New addition.
43. Godless
Movement:  New addition.
44. The OA
Movement:  14
45. Dear White People
Movement:  10
46. Unbreakable Kimmy Schmidt
Movement:  24
47. Wormwood
Movement:  New addition.
48. Fuller House
Movement:  31
49. Seven Seconds
Movement:  New addition.
50. Altered Carbon
Movement:  New addition.
51. Big Mouth
Movement:  New addition.
52. Everything Sucks!
Movement:  New addition.
53. Santa Clarita Diet
Movement:  6
54. Atypical
Movement:  20
55. Trailer Park Boys Out of the Park: USA
Movement:  New addition.
56. Ugly Delicious
Movement:  New addition.
57. Lady Dynamite
Movement:  17
58. Gypsy
Movement:  16
59. Wet Hot American Summer
Movement:  15
60. Ultimate Beastmaster
Movement:  New addition.
61. Grace And Frankie
Movement:  22
62. BoJack Horseman
Movement:  30
63. The Killing (Season 3 and 4)
Movement:  22
64. On My Block
Movement:  New addition.
65. Marco Polo
Movement:  14
66. Love
Movement:  28
67. F Is For Family
Movement:  21
68. Bloodline
Movement:  25
69. Longmire (Season 4, 5, and 6)
Movement:  45
70. Girlboss
Movement:  21
71. The Ranch
Movement:  38
72. Disjointed
Movement:  New addition.
73. Friends From College
Movement:  23
74. Chef's Table
Movement:  26
75. Neo Yokio
Movement:  New addition.
76. Hemlock Grove
Movement:  24
77. Flaked
Movement:  32
Analysis:
And now for a bit of a look through the most interesting results and what are the important takeaways from this new list.
What can Netflix learn from which shows are popular? Can we predict which shows are soon to be cancelled in Netflix's new, more cut-throat business plan?
Climbers and fallers:
The highest climbers from last summer's list were The Crown and Making A Murderer which both rose five places. For the former, a successful second series and a series of top awards wins helped increase recognition of it. The latter has no real reason other than a steady popularity which hasn't diminished.
The biggest faller since last summer was Netflix's revival of Longmire which fell 45 spaces. Ultimately, that's probably just down to plateauing interest on  which is understandable since the series is six years old. More interesting fallers are House Of Cards and Master Of None both of which took serious tumbles due to people actively unfollowing them on social media. That could definitely be a result of the sexual harassment allegations leveled at their stars.
The average movement for series since the last list was a drop of 12 spaces. Only 12 out of 52 series climbed up the rankings since last time.
Flaked managed to move from second to last place to last place. That might seem surprising, but it's mostly down to the way we calculate the scores based on the number of series a show has. You can find a full explanation below.
The most popular new addition to the list is Netflix's recent anime series Devilman Crybaby. However, it's worth remembering that, without social media profiles to examine, there's not a huge amount of data to go on. Perhaps more convincing new additions are the success of The Defenders and The Punisher.
Genre shows:
Speaking of which, Marvel on Netflix is still doing well. Marvel properties represented one third of all the shows which actually rose up the rankings. Every single one of the Marvel Netflix collaborations rose up the list. Then again, they also have the advertising power of the behemoth that is the Marvel Cinematic Universe behind them.
Drama is still Netflix's forte. The top ten is 80% drama, with one documentary and one comedy.
Netflix's comedy credentials are seriously drawn into question with this new list. Only three of the 24 original comedy series on Netflix made it into the top half of the list. In August that was four out of 19.
Despite the fact that so few Netflix comedies prove success, they accounted for as many new entries in the list as dramas. Clearly Netflix is determined to make its comedy series work as well as its dramas, but they haven't managed to find a formula.
Other interesting facts:
If you don't weight the shows based on the number of series they've shown, the results are a little different. The top ten would be as follows: Orange Is The New Black, Stranger Things, House Of Cards, 13 Reasons Why, Daredevil, Narcos, Black Mirror (Season 3 and 4), The Crown, Unbreakable Kimmy Schmidt, Jessica Jones. Ranked in that manner, the least popular show is Neo Yokio.
Stranger Things has toppled Orange Is The New Black be gain the title of 'Most Followed Netflix Show On Social Media'. Stranger Things has an incredible 14.08 million followers across Facebook, Twitter and Instagram. Orange Is The New Black's following is nothing to be scoffed at though, 13.78 million people follow it.
Despite the controversy around Kevin Spacey, House Of Cards is still Netflix's most awarded show with a total of 228 awards nominations across its five series.
How we calculated it:
Just as with our previous ranking Verdict calculated the scores by taking into account critics and audience scores on Rotten Tomatoes, social media followings on Facebook, Twitter, and Instagram, and the number of times each show was nominated for an award.
In addition, worked out the average score in each category and calculated each programme's score as a percentage of the average.
Then, once each individual score was presented as a percentage of the average in its category, we calculated average percentage overall.
However, that leads to a problem. Older programmes have more time than newer ones to build a social media following and more awards seasons where they could potentially be nominated.
To alleviate this issue, we divided each programme's overall score by the number of series it had. Series that arrived in the last six months were not counted as we felt these did not have the opportunity to impact the show's popularity.
Because of the division by series, there were a few quirky results. For example, Flaked managed to fall further down the list than the previous bottom, Hemlock Grove. That's because this time we divided its total by its two series. We didn't do that last time because one of the series had come out within the previous six months of us making the last ranking. That's probably also the reason Longmire dropped so much.
Why certain Netflix originals were excluded:
The eagle-eyed reader may spot a few Netflix originals that haven't made it into the ranking and might be wondering why.
We did not include co-productions like Star Trek: Discovery because in some countries, these aren't shown as Netflix originals at all. The aforementioned Star Trek airs on CBS All Access in the USA.
Kids and teens shows were also excluded because shows aimed at small kids might not have a social following since the target audience shouldn't be on social media.
Foreign language shows were excluded because, as Netflix is a primarily English-language service still reaching out into other regions, the target audience for these shows would be smaller anyway. As a result, it felt somewhat unfair to compare these series. However, considering how much Netflix has expanded globally in recent months, this is definitely a policy we'd consider changing in future.
Finally, we didn't include stand-up comedy shows as the popularity of these is more based on the popularity of the performer than the show.
In addition, programmes for which there was a lack of data (by which we mean, we could only fill in one of the categories) we were forced to exclude. These shows included B: The Beginning, Real Rob (Season 2), The Confession Tapes, Jack Whitehall: Travels With My Father, The Day I Met El Chap: Kate del Castillo Story, The Toys That Made Us, First Team: Juventus, Girls Incarcerated, Wild Wild Country, and Chasing Cameron. However, if more data becomes available, they will be included in future rankings.
Overall though, we think our method provides a reasonable estimate of Netflix original series' popularity (though this shouldn't be confused with their actual quality!)