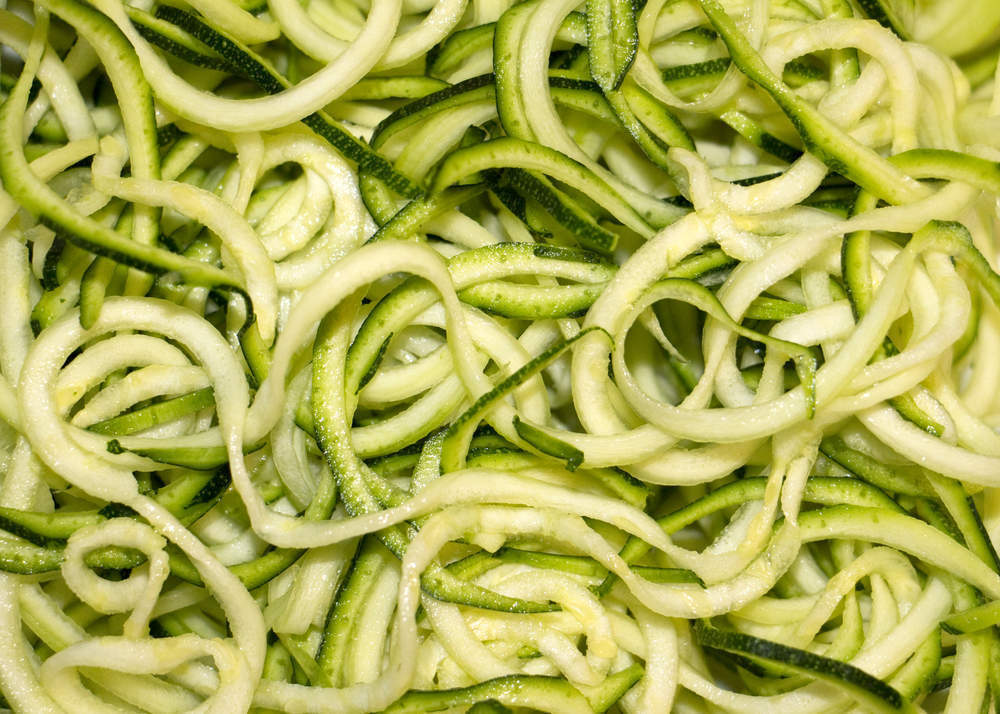 Fancy an almond milk latte, some courgetti (courgette spaghetti), or brownies made from beetroot?
Replacements for gluten, sugar, and dairy are becoming increasingly common on supermarket shelves, in recipe books and cafes.
Instagram accounts document the benefits of exclusion diets, while trendy restaurants make big money by tapping into the growing demand for so-called free from food.
The global gluten-free retail market increased by $1.8bn between 2011 and 2016 and is forecast to hit the $4.7bn mark in 2020, according to consumer data group Euromonitor.
In response to changing consumer habits, manufacturers and retailers have had to adapt, increasing their offerings to cater for the health conscious buyer.
Sainsbury's, the UK's second-largest supermarket chain, has almost doubled its free from range since May 2016.
How well do you
really

know your competitors?

Access the most comprehensive Company Profiles on the market, powered by GlobalData. Save hours of research. Gain competitive edge.
Company Profile – free sample
Thank you!
Your download email will arrive shortly
Not ready to buy yet? Download a free sample
We are confident about the unique quality of our Company Profiles. However, we want you to make the most beneficial decision for your business, so we offer a free sample that you can download by submitting the below form
By GlobalData
Sales have climbed alongside the expansion.
"Sales of our own Deliciously FreeFrom range increased by 19 percent in the last year," Alexa Masterson, Sainsbury's free from product developer told Verdict.
Waitrose's free from range also saw growth, up seven percent in the last year. Kate Rider, Waitrose's free from buyer told Verdict:
We know that many of our customers are increasingly looking for free-from products.
Beyond its successful free from range, all of Marks and Spencer's sausages are made without gluten.
A slice of toast?
The majority of people avoid gluten, a protein found in wheat, barley and rye, out of choice rather than necessity.
Just one percent of the UK population suffers from coeliac disease, an autoimmune condition where eating gluten damages the small intestine, causing inflammation.
"Whilst one percent of the population has coeliac disease, it is estimated that there are 1.3m Britons on a gluten free diet for many different reasons," Sarah Sleet, chief executive of Coeliac UK told Verdict. "This demand has driven improvements in availability of gluten free foods in shops and restaurants as well as more variety and better quality products benefiting consumers with coeliac disease."
The trend in the US is much the same.
The number of people in the US who don't have coeliac disease but nevertheless avoid gluten more than tripled between 2009 and 2014.
The increase was most pronounced among women and those aged between 20 and 39-years-old.
"Young females especially, they are a group that is affected by commercials and social media," said Dr Hyun-seok Kim, who led research for a study published in September 2016 on the rise of gluten-free diets.
Is going gluten-free a healthy choice?
A total of 1.7m NHS prescriptions were written in 2015 for gluten and wheat-free products such as bread, pasta and biscuits.
But is sticking to a gluten-free diet beneficial?
Earlier this month, the BMJ, one of the most of the influential general medicine journals in the world, published the results of a study involving 100,000 participants who were surveyed over a 26 year period.
Researchers from Columbia University in New York and Harvard Medical School in Boston were trying to establish whether there was a connection between gluten consumption and heart disease.
Although the study said there was no direct link between the two, it concluded that only people with a medical reason to avoid gluten should do so. Why?
Whole grains have cardiovascular-health benefits and people on gluten-free diets don't tend to consume as many.
The authors of the study wrote:
The promotion of gluten-free diets among people without coeliac disease should not be encouraged.
Professor David Sanders is a gluten specialist who works as a consultant gastroenterologist for Sheffield Teaching Hospitals NHS Foundation Trust.
He agrees with the BMJ report's conclusion, but has broader concerns.
More and more people without medical symptoms are avoiding not just gluten, but entire food groups.
"If you keep telling people gluten is bad or dairy is bad, it affects society to the extent that we now see a significant rise in the number of people going on gluten-free diets as a lifestyle choice rather than as a medical necessity," he told Verdict.  
Similarly, I don't think people should go on a dairy-free diet if they don't have symptoms or a diagnosed lactose-intolerance.
Do you take milk?
Worldwide sales of non-dairy milk alternatives more than doubled between 2009 and 2015 to $21bn.
And yet, only five percent of the UK population are lactose intolerant according to the British Nutrition Foundation.
Younger people are more likely to go off dairy.
Nearly half of of people aged 16 to 24 believe they are intolerant or allergic to cow's milk, compared to less than one in ten older people, a survey by the Food Standards Agency (FSA) published in March found.
"Dairy is such a good source of calcium that I always encourage people to include it in their diets," Jo Travers, a registered dietitian and author of the Low-Fad Diet told Verdict. "If you are going to cut a food group then it's really important to replace the nutrients you cut with other foods."
Other than calcium, which is essential for bone health, milk is an important source of several other vitamins and minerals such as B12 and iodine.
But demand for milk is waning.
People in the UK drank 6.1m fewer pints last year than in 2014 — equivalent to a £240m drop in milk sales, according to the retail analyst Nielsen.
Some of the most popular manufacturers of alternative milks, including soya milk and almond milk, fortify their drinks with synthetic forms of the vitamins found in milk.
Calcium carbonate and calcium phosphate are often used as calcium substitutes.
Daniel O'Shaughnessy, a nutritional therapist and member of the British Association of Applied Nutrition and Nutritional Therapy (BANT) told Verdict that consumers could be fooled into thinking they are getting the vitamins they need from milk substitutes when they aren't.
"The body doesn't absorb calcium carbonate very well, so it doesn't provide the same nutritional hit as the real dairy source would have."
He urges consumers to check the ingredients carefully before buying dairy-free milks.
"I have an issue with brands when they try to mimic milk with generally poor quality and low dose versions of the real vitamin. If you choose a nut milk make sure it's just nuts, water and salt."
To fortify or not to fortify
The nutritional value of calcium-fortified products is a contentious issue.
According to NHS data, a glass of soya milk fortified with calcium and a glass of cow's milk contain the same amount of the vitamin.
The NHS also lists "soya drinks with added calcium" as a source of the vitamin.
Sophie Medlin, a qualified dietitian and a lecturer in nutrition at King's College London told Verdict that even though fortified products are a source of calcium, they are not the optimal source of the vitamin in terms of bone health. 
"What happens to children who don't have any cow's milk in their diet, but consume the equivalent level of calcium from plant-based foods and milks? Their bone health still suffers," she said. 
According to a National Osteoporosis Society report published last month, eliminating dairy food is a "ticking time bomb" for young people's bone health.
Market leaders such as Alpro, which represents 43 percent of the plant-based alternatives to dairy across Europe, fortify their drinks with synthetic vitamins.
"The majority of our products are fortified with calcium, and our soya drinks and alternatives to yogurt are a source of plant protein. In addition, our soya drinks and plant-based alternatives to yogurt are also a source of vitamins B2, B12 and D," an Alpro spokesman told Verdict.
Own brand dairy-free milks sold at Tesco, the biggest supermarket chain in the UK, as well as other leading retailers like Waitrose, Asda, Marks and Spencer, Sainsbury's, and Morrisons are fortified with calcium.
The British Dietetics Association (BDA), the professional association and trade union for UK dietitians, said that there is nothing wrong with using synthetic vitamins, but some manufacturers don't use them because they choose to avoid unnatural ingredients.
"There is nothing wrong with synthetic vitamins — there is a cost to them. Some brands selling pure products that don't contain any additives wouldn't use a fortified ingredient, which can be seen as an additive," a spokeswoman from the BDA told Verdict.
Indeed, unlike some of their more established competitors, smaller companies such as Rude Health ensure that all their alternative milks are free from artificial or refined ingredients — no synthetic vitamins, no emulsifiers and no additives.
"The frustration we deal with a lot is that our milks are much healthier than big brands," a Rude Health spokeswoman told Verdict. "You don't absorb the synthetic form of vitamins that some brands put into their drinks. They cut corners by not focusing as much on quality, pure ingredients. We encourage consumers to get calcium and other vitamins from natural sources in their food and drink."
Rude Health does not promote its plant-based drinks as a milk replacement. 
They are just an alternative — it's about flavour and choice.
For adults, 700mg of calcium per day is recommended but boys and girls between 11 and 18 need up to 1000mg.
Balance is key
For the undiagnosed, excluding gluten or dairy is not advocated by healthcare professionals.
However, consuming free from products in moderation is perfectly acceptable as part of a varied diet.
"I feel that there is undeniably some degree of obsession about what we eat," Sanders warned. "If you apply a healthy plate approach — a balance of the main food groups — you can't go wrong. It's about not becoming too extreme."