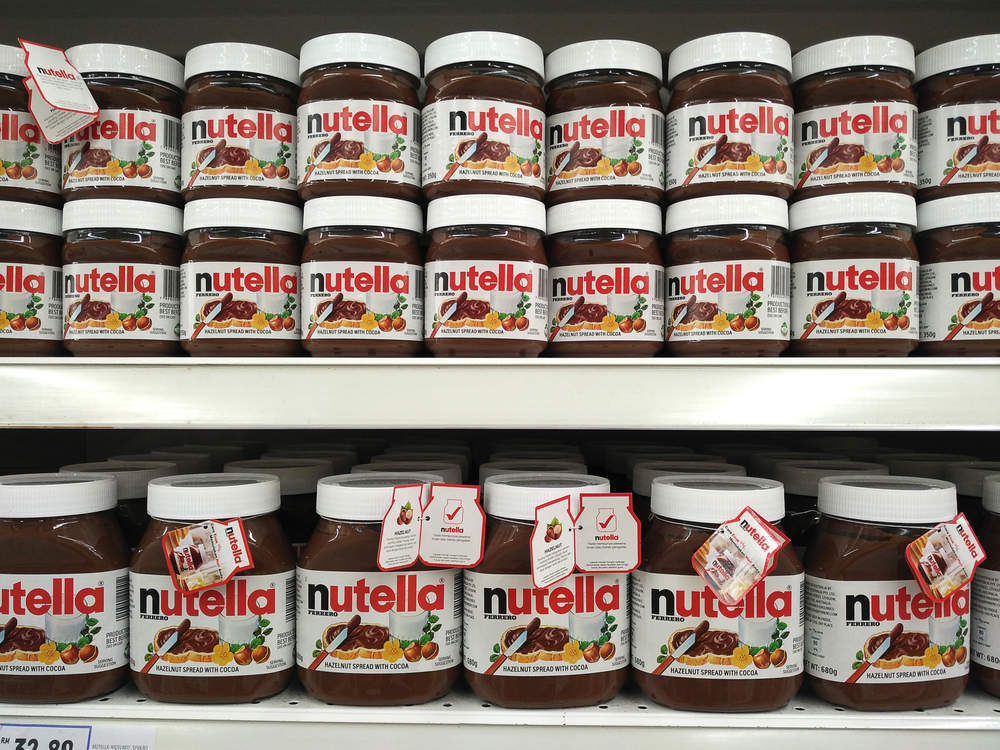 Thieves in the German town of Neustadt have stolen 20 tonnes of Nutella spread and Kinder chocolate eggs worth £45,400 ($59,000).
"Anyone offered large quantities [of chocolate] via unconventional channels should report it to the police immediately," local police said in a statement to the German newspaper Deutsche Welle.
A lorry containing 30 tonnes of fruit juice was stolen on the same weekend in Wittenberg, 445km north-east of Neustadt.
Police are asking for witnesses and investigating whether the two crimes were linked.
Officers added that they remain unsure whether the Nutella heist was planned or if it was opportunistic.
Given the spread's popularity, however, it is likely that the crime was carried out with the aim of re-selling a well-liked product.
Nutella, which contains just five ingredients — cocoa, palm oil, hazelnuts, sugar, and skimmed milk powder — generates about €2bn in yearly sales.
Ferrero, which owns Nutella, sells an estimated 365,000 tonnes of the hazelnut spread worldwide annually.
The spread's biggest fans are in Europe and the US, with particularly high consumer demand in Germany, France and Italy.
Nutella thieves have targeted Germany before
In April 2013, a gang in the small town of Bad Hersfeld made off with five tonnes of Nutella, worth around $20,710.
Earlier this month, Ferrero announced plans to start selling a Nutella "B-ready" chocolate bar topped with puffed wheat crispies, sealed in a crispy wafer shell.
The sweet treat costing just 56p for a single bar or £1.99 for a pack of six will hit UK supermarket shelves in September.
Lidl, the German discount retailer, launched its own limited edition healthier version of Nutella called Proteinella in its Irish stores last week.
The €3.99 protein-enriched spread contains no palm oil and no added sugar.