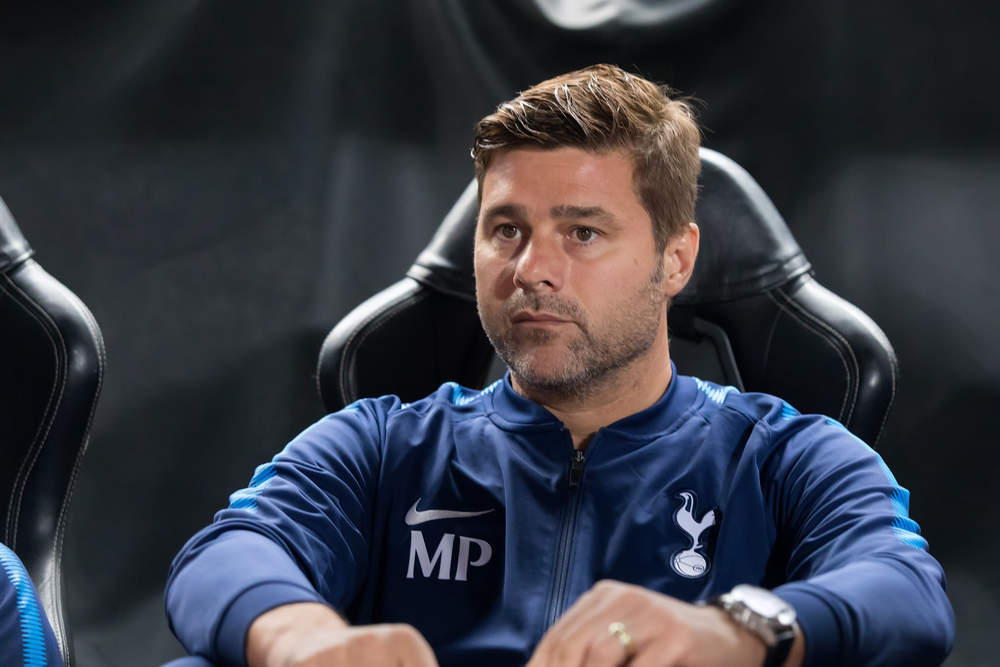 Tottenham manager Mauricio Pochettino has blamed Brexit for the club's lack of signings in the Premier League transfer window.
Tottenham became the first club since the transfer window started in 2003 to fail to sign any new players, as the window slammed shut prematurely yesterday afternoon. Much to the disappointment of Spurs fans, the club failed in their pursuits of Aston Villa's Jack Grealish, Celta Vigo's Stanislav Lobotka and Fulham's promising defender Ryan Sessegnon.
According to Pochettino, the rising cost of Tottenham's newly-built 62,000-seater stadium, pushed up by Britain's looming exit from the European Union, is to blame.
Reports have suggested that the cost of Tottenham's project is somewhere around the £400m mark. However, Pochettino claims that Brexit has forced the cost of the stadium up by as much as 30%, leaving the final bill closer to the £1bn mark.
Speaking following the transfer deadline, Pochettino said:
"What the club is doing is showing that it is so brave because building a new training ground, finishing the (player) lodge this summer is a massive investment. Building a stadium that costs nearly £1bn – that is the truth, don't believe when they say £400m.

"Then with Brexit it's worse because the cost is 30% more."
Trouble in the transfer market
As Tottenham's North London rivals Arsenal learnt following the completion of the Emirates Stadium in 2006, the costs involved usually result in a few quiet years in the transfer market as the club works to balance the books.
However, Brexit makes the situation slightly more difficult for Spurs. The low value of the pound against the euro means that Premier League clubs are force to pay higher transfer fees to bring in the best talents from Europe.
The likes of Chelsea, Liverpool and Manchester United paid substantial sums of money to land the likes of Kepa Arrizabalaga (£72m), Alisson (£67m) and Fred (£52m) respectively this summer.
The pound-to-euro exchange rate hit a nine-month low yesterday, dropping below £1/€1.10. At the time of writing, the pound sits at around €1.11. The dip is a result of heightened fears over a no-deal Brexit, where the UK would leave the European Union having failed to come to an agreement on key issues such as trade.
This has done little to improve the rocketing transfer prices in European football. Transfer fees in the English top flight have increased 40-fold since 1990.