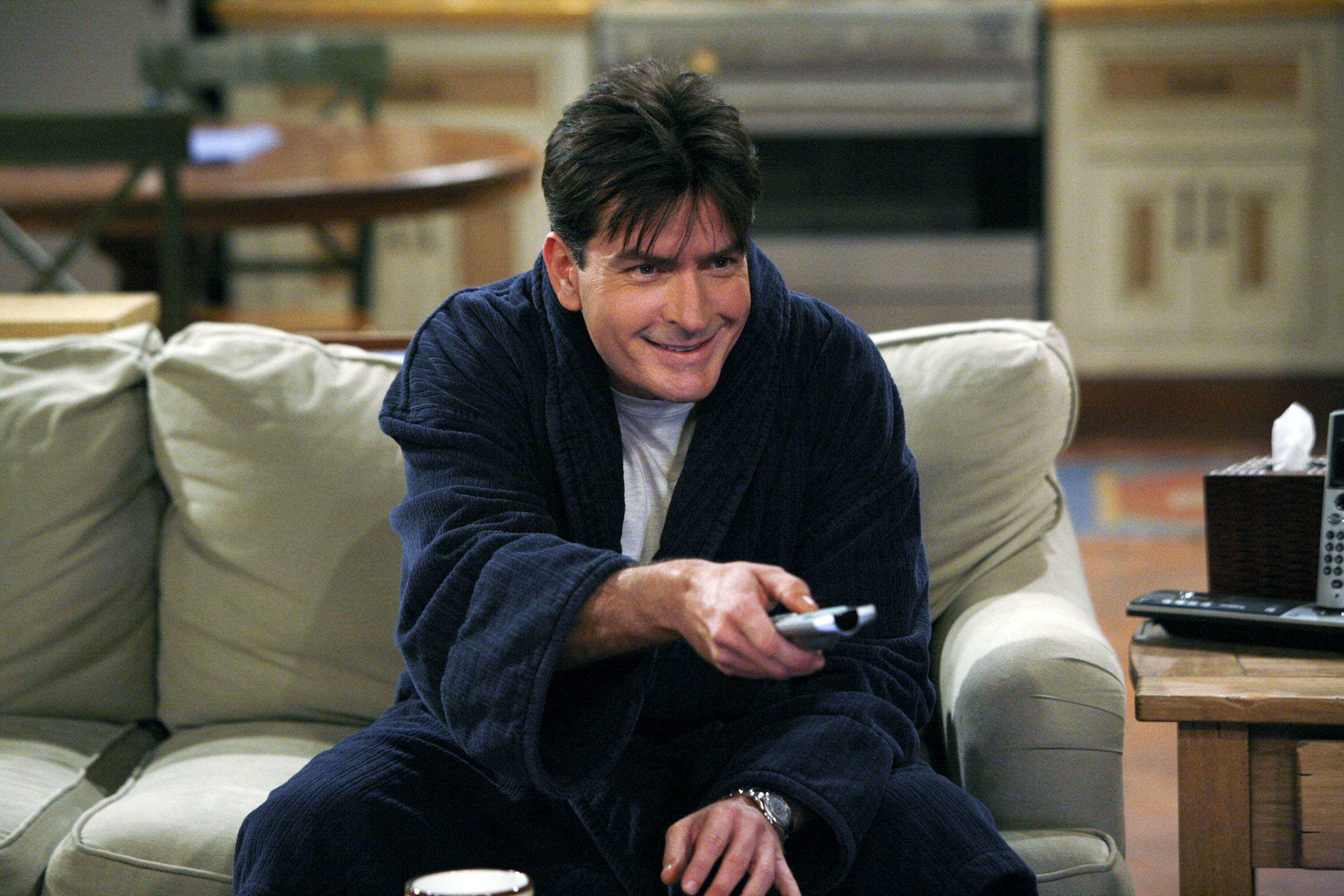 "He's being killed off" — It's a phrase that all television viewers have come to know and (occasionally) fear.
Actors are people too with their wants and whims, and sometimes it isn't always possible to keep them on television shows forever. This issue has never been more pertinent than it is this year. In the wake of Hollywood's sexual assault scandal, many actors are finding their professional reputations in tatters thanks to charges and accusations.
Two of the most high-profile cases come from the actors behind two of the world's most important streaming services' most beloved shows. Jeffrey Tambor from Amazon's Transparent and Kevin Spacey from Netflix's House Of Cards are both going to be leaving their respective shows in the wake of personal scandals.
In a statement given to Variety, Tambor signaled his departure from Transparent, saying:
"Playing Maura Pfefferman on 'Transparent' has been one of the greatest privileges and creative experiences of my life. What has become clear over the past weeks, however, is that this is no longer the job I signed up for four years ago.

"I've already made clear my deep regret if any action of mine was ever misinterpreted by anyone as being aggressive, but the idea that I would deliberately harass anyone is simply and utterly untrue. Given the politicized atmosphere that seems to have afflicted our set, I don't see how I can return to 'Transparent.'"

How well do you

really

know your competitors?

Access the most comprehensive Company Profiles on the market, powered by GlobalData. Save hours of research. Gain competitive edge.

Company Profile – free sample

Thank you!

Your download email will arrive shortly

Not ready to buy yet? Download a free sample

We are confident about the unique quality of our Company Profiles. However, we want you to make the most beneficial decision for your business, so we offer a free sample that you can download by submitting the below form

By GlobalData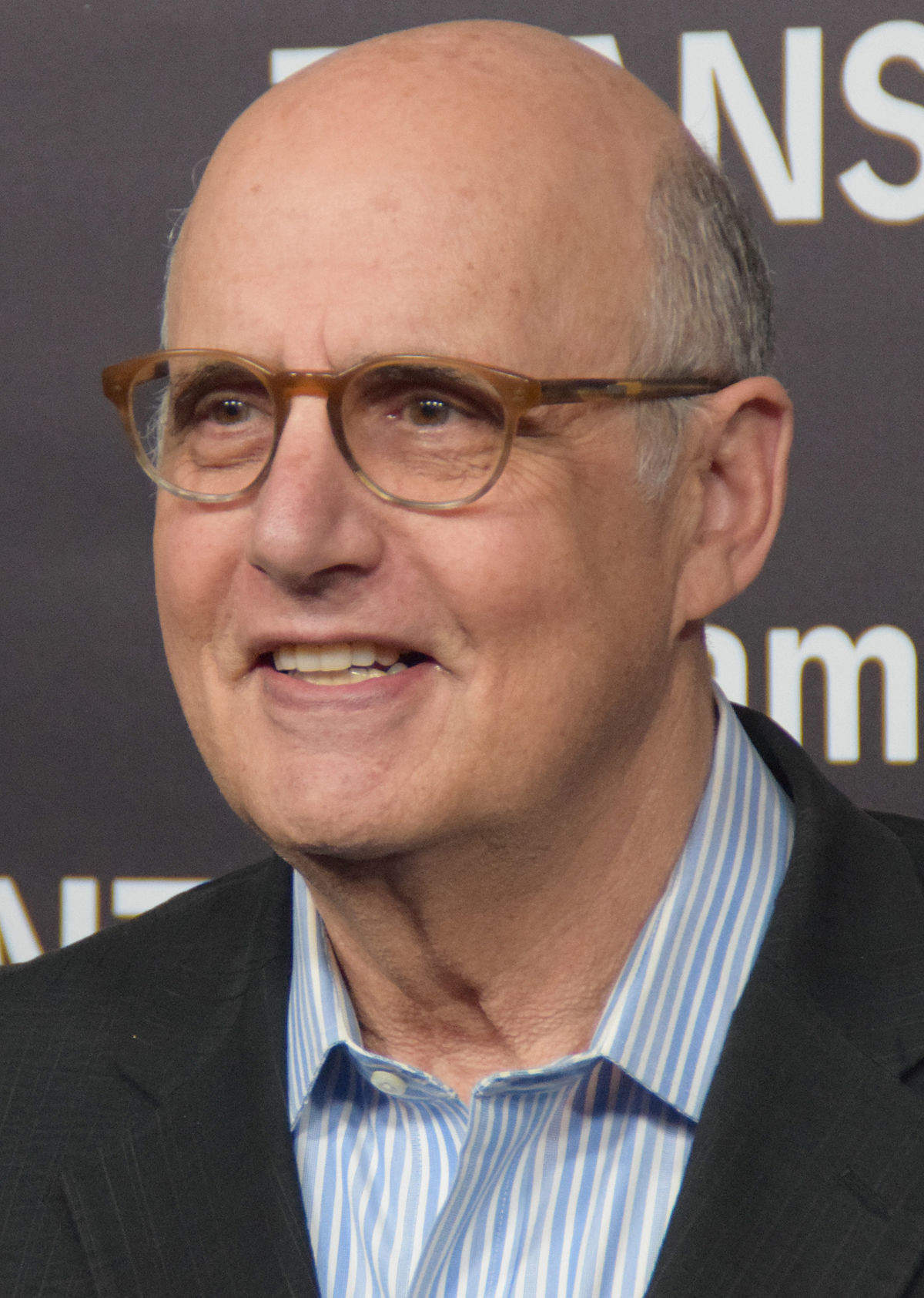 Netflix has also confirmed House Of Cards will not continue with Kevin Spacey. In their own statement they confirmed:
"Netflix will not be involved with any further production of House of Cards that includes Kevin Spacey. We will continue to work with MRC (production company Media Rights Capital) during this hiatus time to evaluate our path forward as it relates to the show."
The most obvious, and likely, solution to these problems is that the television series will both be cancelled. However, that's far from an ideal solution. Firstly, it means Netflix and Amazon would have to deal with the 300 or so people on each production that they'd be putting out of work. That could be a PR nightmare if those production crews kicked up a fuss.
In addition, both shows are critical and commercial darlings for their respective streaming services. House Of Cards has been nominated for more awards than almost every other Netflix original series combined.
Transparent, meanwhile, is one of the few television programmes with transgender issues at its core.
In short, ending these shows completely would mark a jewel tumbling from each of the streaming services' crowns.
The solution, therefore, is to continue the shows without those leading actors. A report from Deadline suggests Transparent's writers are considering writing Tambor's character out of the show off-screen.
Meanwhile, Variety reports that House Of Cards writers are discussing whether Spacey's character can be killed off, or perhaps developing a spin-off revolving around Doug Stamper, the political aide-de-camp played by actor Michael Kelly, with Eric Roth set to write.
These would hardly represent the first times popular TV series have continued after saying goodbye to lead actors. Here's a few other ways leading actors have been dropped out of television series in the past.
The good
Some shows are significantly better at dropping their lead characters than others. Here's a few who've managed to do it tastefully, respecting what has gone before.
Doctor Who (The Doctor played by William Hartnell)
In October 1966, the BBC had a serious dilemma in front of them when their lead actor on Doctor Who. Lead actor William Hartnell's deteriorating health and poor relations with the new production team led him to quit the show. The BBC were forced to come up with a solution. Thankfully, in a show that involved time travel and aliens, the solution was clear. A process called 'regeneration' was written into the show, allowing the Doctor to be played by multiple actors throughout the show's history.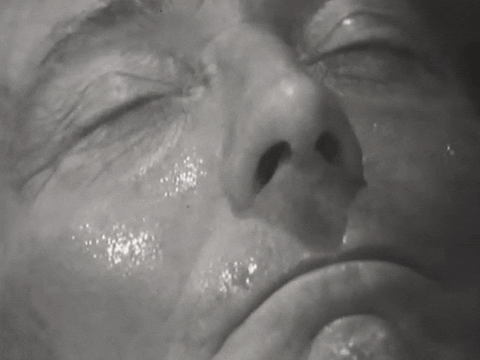 Ultimately, change became part of Doctor Who's DNA with few lead actors staying on the series for more than a couple of years. This is one of the aspects of the series which has led to its huge life-span.
Parks And Recreation (Ann Perkins played by Rashida Jones)
Considering Parks And Recreation's original plot was all about Ann working with her government on a municipal project and becoming the show's central character's best friend along the way, Rashida Jones' exit to pursue her career in production could have been a rocky patch for the show. Thankfully, the writer's handled the character's exit with grace. Ann eventually moved away from the show's main setting to start a family. The blow was softened somewhat by the fact that she returned for a cameo four episodes later. Ann subsequently returned for Parks And Recreation's finale.
Ashes To Ashes (Sam Tyler played by John Simm)
After being annoyed at the BBC's demands, and wanting to spend more time with his family, John Simm left hit historical police drama Life On Mars after its second series. This was a blow to the show's creatives who'd hoped to wrap things up with a third and final series.
Still, it wasn't the end as the series continued in the form of a spin-off Ashes To Ashes. The latter was basically the original show's exact premise with the vast majority of the same cast and a new original character to fill the void John Simm's departure left. It all worked out deliciously and by the time the show wrapped up, Simm's absence was explained in a way that made perfect narrative sense.
Being Human (Mitchell played by Aiden Turner)
After Turner won a part in The Hobbit trilogy he was forced to leave BBC Three's instant-classic flat-share comedy-drama. As one of the show's central triumvirate his departure might have been catastrophic. Fortunately, Being Human was prepared. After killing off Mitchell they simply replaced him with a similar, yet markedly different character, Hal. In quick succession, the show also killed off Russell Tovey's George Sands in the first episode of the following, replacing him too.
Thankfully, series stalwart Lenora Critchlow stayed on for the entirety of the show's fourth series to shepherd in the new characters and ease the transition before she too was killed off and replaced.
The gradual nature of the changing cast made sure that fans had plenty of time to adjust to the new characters and also wrap up any loose plotlines with the original trio.
It must be noted, on the other hand, that the show does lose points for killing off Sinead Keenan's off-screen. Her murder was dealt with in a throwaway line which felt pretty cheap after viewers had spent three years growing to love the character.
The X Files (Fox Mulder played by David Duchovny)
One of the most infamous scrambles after a lead actor left a show, but potentially one of the best. When David Duchovny decided to pursue other projects, the show's creators had his character abducted by aliens. An obvious solution in a programme like The X Files, right? Duchovny's departure may not have been popular but it was well-handled. The X Files' producers convinced Duchovny to return for a few appearances to keep the character around for fans, while simultaneously shifting the focus to Scully and her new partner John Doggett.
Ultimately the show without Duchovny was a shadow of its former self, but at least his exit was elegantly handled. Plus, it allowed the actor to return for the subsequent movies and mini-series.
The bad
The Office (Michael Scott played by Steve Carrell)
The departure of Steve Carrell should have been the end of The Office. When the actor left to pursue other projects the production team were desperate to continue though. Unfortunately, it quickly became apparent the majority of what made the show funny was Michael Scott. His departure left the show without legs. All that remained was a group of straight men without a comic foil.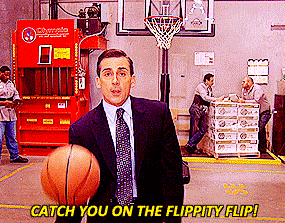 The show survived by nominating Ed Helms' character Andy Bernard the new manager of the office. Unfortunately, due to Helms' film commitments he was frequently out of the show leading to a revolving cast of managers plucked from the show's main cast with little rhyme or reason.
Scrubs (JD played by Zach Braff)
This one is kind of cheating because Braff (and other elements of the cast) actually stayed on board, the revival was just a terrible idea from the start. After neatly wrapping everything up with their main characters at the end of Scrubs' eighth season, it looked like the end for Scrubs. But then it wasn't.
The show returned, following four new characters rather than the established leads. But to further confuse things, the old cast kept appearing in cameos.
Scrubs' ninth season was a mess than should never have happened. It was, unsurprisingly, cancelled after just one series.
Two And A Half Men (Charlie Harper played by Charlie Sheen)
There was absolutely no way that Charlie Sheen could continue to lead Two And A Half Men after his incredible meltdown. Still, it's hard not to feel that his character's departure was pretty… personal. Sheen had brutally attacked Two And A Half Men's executive producer, Chuck Lorre. Sheen called Lorre a 'stupid little man' and expressed his violent hatred towards him. Thus, when the time came to write Charlie Harper out of the series was clear that Lorre relished writing it. Though perhaps he may have gone slightly overboard with it all…
One character explains that a train hit Charlie in Paris, his body exploding "like a balloon full of meat". The show explained Charlie went to hell to be trapped for all eternity as a female ghost with testicles. Finally, in the series finale, it was revealed that Charlie didn't die in Paris at all. He was actually kidnapped and held against his will for four years. He returns to murder his former friends and family. Unfortunately for Charlie, a falling piano crushes him moments after he reappears.
Charlie Harper's ending was a mess, but mostly due to the fact that the show just couldn't let him go. The characters constantly talked about Charlie. Thus, the audience couldn't move on, despite the best efforts of his replacement, Ashton Kutcher's character Walden.
Downton Abbey (Matthew Crawley played by Dan Stevens)
Matthew Crawley might not technically have been Downton Abbey's main character but he was crucial to the series. He was the one who viewers warmed to while the rest of the family were outrageously out-of-touch. When Dan Stevens' contract was up, he left the show to pursue other opportunities. His refusal to give the showrunner Julian Fellowes even one more episode to figure out a suitable ending for his character made a terrible ending a certainty.
Unfortunately, it all came at the wrong time. Matthew Crawley had finally won his happy-ever-after moment. Another popular character had also just died.
Ultimately, his being killed off was characterised as cheap, unearned, and dramatically inconsistent with the series. Fans were furious at the decision at the time. Although the series continued, it was never quite the same.