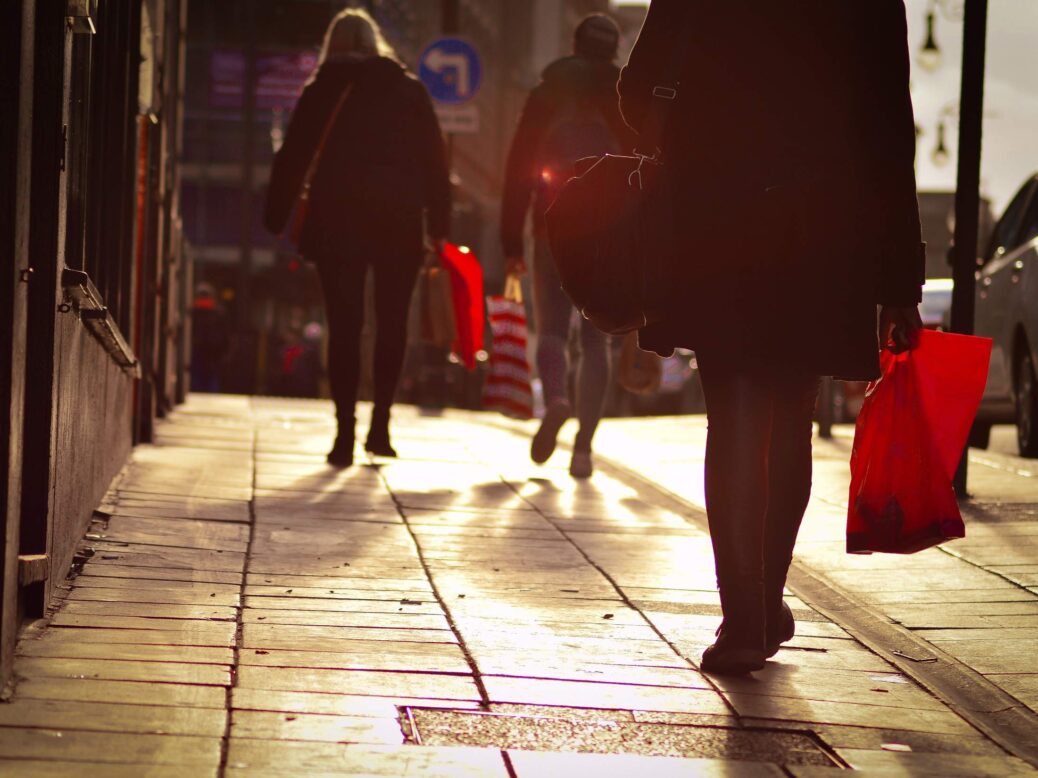 When the UK voted to leave the European Union (EU) in June last year, the pound fell dramatically.
As a result of this sudden fall, there were concerns that inflation would rise because the drop in sterling would make imports more expensive.
Inflation, as measured by the Office for National Statistics (ONS), calculates the consumer prices index (CPI). The Bank of England believes it will peak at 2.8 percent by 2018.
How has inflation fared since the Brexit vote?
October 2016: highest in two years 
Back in September last year, inflation rose to 1.0 percent, which was a fairly dramatic shift from 0.6 percent in August. Clothing in particular saw its biggest price since 2010 and a rise in fuel prices was also credited for pushing up inflation.
This was one of the biggest month-on-month increases since June 2014, and was the highest since November 2014.
At the time, the ONS said there was "no explicit evidence" that the weak pound was the reason for the shift in prices.
The CBI business lobby group said:
"It's still too soon for sterling's recent depreciation to affect today's inflation figures, however we do expect it to push up prices through the course of the next year, which will hit the pound in people's pockets."
March 2017: inflation is over 2 percent 
When February's results were released in March, the post-Brexit vote slump appeared to be having a full effect on the UK economy. Inflation rose from 1.8 percent in January, to 2.3 percent a month later – the highest it has been since September 2013.
Fuel again was credited for the surge in inflation, as well as a rise in transport costs and food prices.
The February figures meant that inflation had been pushed above the Bank's 2 percent target. At the time, Dun & Bradstreet's senior economist, Markus Kuger, said the rise was in line with its predictions of a continued upturn.
"Inflation levels are well below the near five percent peaks experienced in 2008 and 2011, but the Bank of England has said it will peak at 2.8 percent next year. Consumer prices are increasing at the highest rate in years, partly caused by rising global commodity prices. This could impact households' disposable income and thereby also negatively impact the economy going forward."
May 2017: inflation edging closer to 2.8 percent
The Bank of England may have to revise that 2.8 percent forecast for next year after the ONS released April's figures this week. The CPI measure of inflation rose from 2.3 percent in March, to 2.7 percent in April, as a result of high airfares according to the ONS.
As well, a rise in clothing prices and electricity prices contributed to the uptake.
Andrew Sentence, senior economic adviser at PwC, said:
"Inflation has risen to its highest level since the autumn of 2013, and this is adding to the squeeze on consumer spending shown in the latest retail sales figures. We should expect this rise in inflation to continue as the impact of the weakness if the pound feeds through into higher prices for imported goods and services.

"Inflation is set to rise to around 3pc or higher in the months ahead – with prices likely to be rising faster than wages in the months ahead. The resulting squeeze on consumer spending will reinforce the slowdown in economic growth we are now seeing."
Who wins when inflation goes up?
Pensioners win when inflation goes up. This is because the state pension is under a "triple-lock" policy – meaning it rises in line with the inflation rate, average earnings or by 2.5 percent, whichever is highest.
Maternity and paternity pay, as well as some disability benefits, will also rise as they are linked to inflation figures.
Discount supermarkets, including Aldi and Lidl, often notice growth when inflation goes up as customers choose to shop around for lower prices.
Who loses when there are high inflation rates?
Households lose out when there are high inflation rates as the cost of food and items goes up. In particular, households on low incomes or benefits suffer as the government chose to freeze benefits and tax credits until 2020.
Savers can also be counted amongst the losers when high inflation calls. This is because prices go up and the value of the pound doesn't, which reduces the spending power of money in bank accounts.