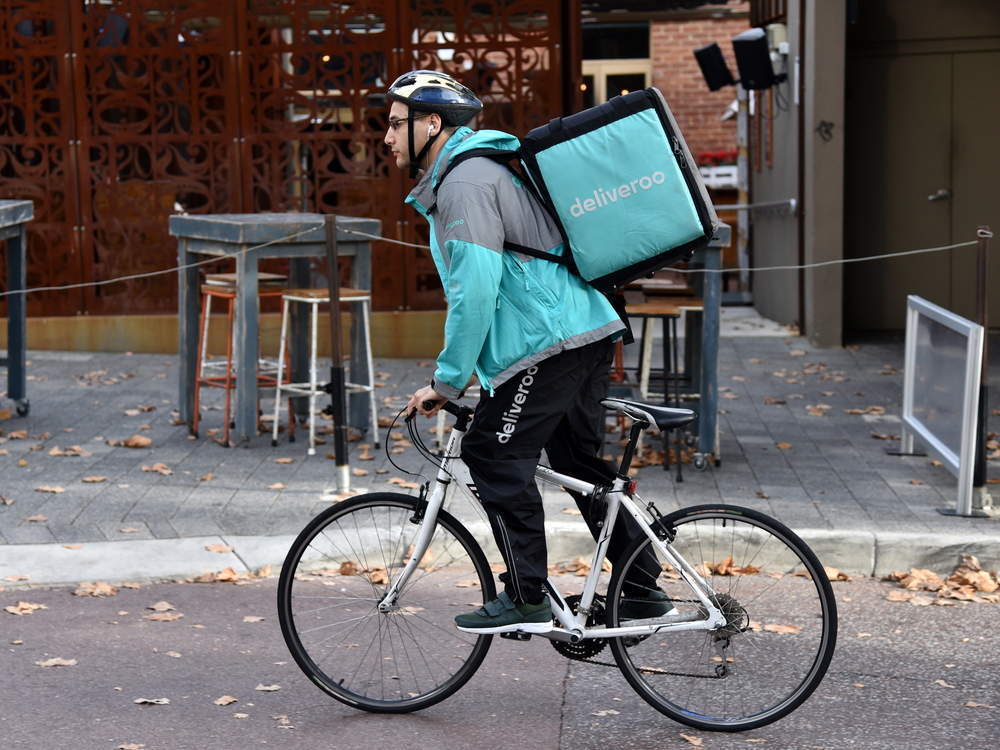 Pimlico Plumbers' appeal against the UK's Court of Appeal in favour a tradesman's unfair dismissal case against the company has reached the Supreme Court.
The case centres on determining whether those on self-employed contracts should be classed as workers. This is a central debate surrounding the so-called gig economy.
In 2017, Gary Smith filed a case with an employment tribunal because Pimlico Plumbers refused to allow him to cut his hours following a heart attack in 2010 and took away his branded van which he hired.
He claims this was a dismissal.
Smith's lawyers argued he was entitled to basic workers' rights, such as national minimum wage, paid holiday and filing discrimination claims.
The tribunal ruled plumbers were workers, but not employees, and thus entitled to benefits of being a workers, although he was technically self-employed.
How well do you
really

know your competitors?

Access the most comprehensive Company Profiles on the market, powered by GlobalData. Save hours of research. Gain competitive edge.
Company Profile – free sample
Thank you!
Your download email will arrive shortly
Not ready to buy yet? Download a free sample
We are confident about the unique quality of our Company Profiles. However, we want you to make the most beneficial decision for your business, so we offer a free sample that you can download by submitting the below form
By GlobalData
As a result, Smith could bring legal claims against Pimlico Plumbers relating to disability discrimination, holiday pay and unauthorised wage deduction.
Pimlico Plumbers appealed the decision in the UK Court of Appeal.
The court upheld the ruling of the tribunal. It dismissed the plumbing company's arguments that plumbers like Smith were hired on a self-employment basis, provided their own materials, paid tax as self-employed persons and were registered for VAT.
Smith was VAT-registered and paying tax on a self-employed basis. However, he had worked exclusively for Pimlico Plumbers for six years.
It is expected that the appeal hearing in the Supreme Court will last two days.
This case is the first time the Supreme court has considered workers' rights in the context of Britain's growing gig economy.
What was said:
Responding to the Court of Appeal's decision, the founder of Pimlico Plumbers, Charlie Mullins told the BBC Today programme:
"All of a sudden he doesn't want the self-employed basis and wants to have the rights of someone who is an employee, and that was never the case."
He welcomed the clarity offered by the courts and said the company had already changed the contract of those who worked on a self-employed basis.
"Like our plumbing, now our contracts are watertight."
Talking about Pimlico Plumber's appeal in the Supreme Court, Mullins said:
"There is no comparison between a skilled tradesperson, like a plumber earning £150,000 a year, and a bike courier or minicab driver, struggling to make minimum wage."

"This is the distinction that we are hoping to make clear to the Supreme Court."
Gary Smith's solicitor, Jacqueline McGuican, said about the Court of Appeal's decision last January:
"We are absolutely delighted. The decision brings welcome clarity to the issue of employment status relating to work in parts of the economy."
Jason Moyer-Lee, General Secretary of the Independent Workers Union (IWGB) of Great Britain said:
"Tribunals' and courts' interpretations of these issues have done quite well to keep up with the times – that's why nearly all high-profile 'gig economy' cases have declared the individual to be a worker, and consequently entitled to minimum wage rights and holiday pay."

"I expect the Supreme Court will do the same with the Pimlico Plumbers case."
What this means:
If the Supreme Court upholds the Court of appeal ruling then it could dramatically change the way the gig economy works in the UK.
It could better protect the rights of those who are classed as self-employed as there will be more clarity about their employment status. It has been estimated that around 45% of UK workers are self-employed since the 2007-8 financial crash.
The ruling could have important ramifications for other high-profile gig economy cases currently in the courts.
The IWGB have criticised government enforcement on this issue in the past, however, the number of high-profile cases has pushed the government to act.
Earlier in February, it opened a consultation into the enforcement of employment rights in light of the Taylor report written by policy expert and chief executive of the Royal Society for the Arts, Matthew Taylor.
A spokesman for the UK's Department for Business, Energy and Industrial Strategy said:
We are determined to make sure our employment rules keep up to date to reflect new ways of working, and that is why the government asked Matthew Taylor to conduct an independent review into modern working practices.
However, one of the Court of appeal judges warned against the drawing of general conclusions from this case.
Lord Justice Underhill said:
"Although employment lawyers will inevitably be interested in this case – the question of when a relationship is genuinely casual being a very live one at present – they should be careful about trying to draw any very general conclusions from it."
Also, this case has led to Pimlico Plumbers altering the contracts of its self-employed workers. It is likely that other companies will follow suits in order to ensure they do not face similar legal challenges.
This could reduce the effect the ruling would have on self-employed workers.
Background:
The Pimlico Plumbers case is not the first in the UK to look more closely into the rights of gig economy workers.
In October 2016, Uber drivers won the right to be classed as workers rather than independent contractors from a London employment tribunal. Uber launched an appeal in December 2017 to the Court of Appeal which is expected to be settled later in 2018.
A tribunal found in January last year that Maggie Dewhurst, a courier with logistics firm City Sprint, should be classed as a worker rather than independent contractor.
The Central Arbitration committee ruled that Deliveroo did not have to give its London couriers union recognition and workers' rights on the basis that collective bargaining rights in the UK only apply to those who are employed. The committee ruled that Deliveroo riders were self-employed.
Deliveroo faces another legal claim, this time in an employment tribunal, by a group of 45 couriers who say they are workers and thus are entitled to basic rights.
The gig economy and associated issues around workers' rights is not a UK specific phenomenon.
The World Bank has shown that non-standard employment contracts are becoming more prevalent worldwide. It estimates temporary workers in the EU earn on average 14% less than those with open-ended contracts.
In a new World Bank report, created in conjunction with the International Labour Organisation (ILO), it recommends that countries extend their social and labour protections to those with a non-standard employment status.
The best way to make sure the gig economy does not damage workers and society is to make sure labour market regulations are universally application.
Carmen ages-Serra, Chief of Labor Markets at the Inter-American Development Bank, said:
There should be a guiding principle that the architecture of labor market regulations should aim for equal treatment of all workers whatever their type of contracts."

But that is easier said than done. Much of the existing legislation is still based on people having a salaried job. But if contractors are actually contented entrepreneurs, we must be very careful not to crush this movement by over-regulation.