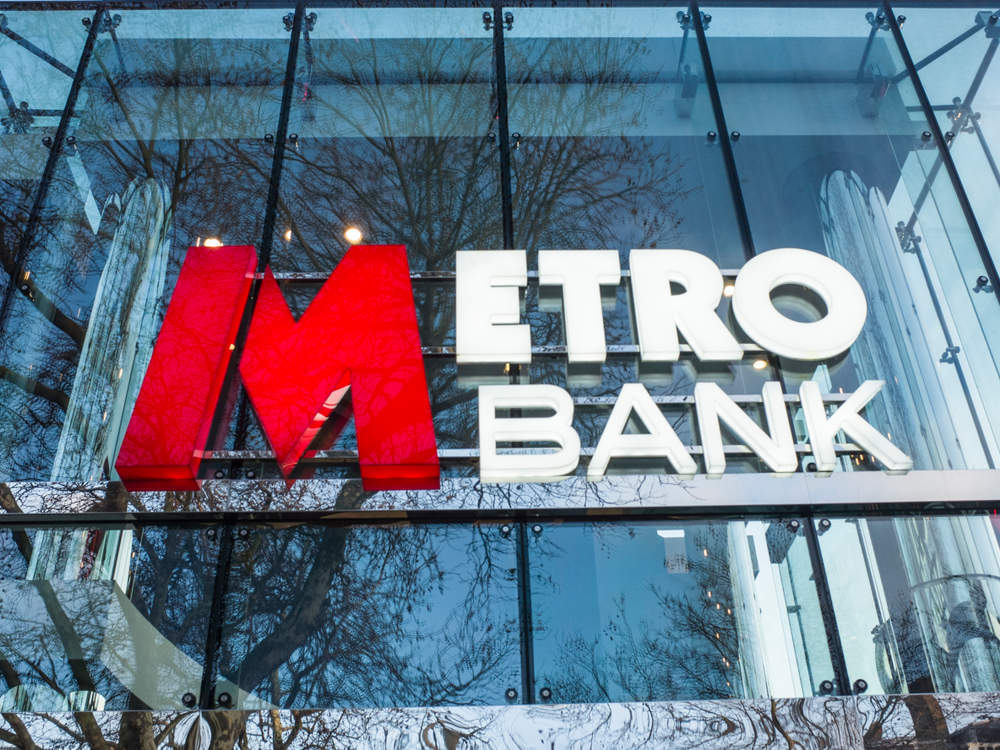 Metro Bank — the first new bank in the UK to get a banking licence in 150 years when it launched in 2010 — has reported its first ever annual profit.
It made an underlying profit before tax of £20.8m in the year to the end of December 2017, up from a loss of £11.7m. Revenues rose 51 percent to £293.8m and its loan book grew 64 percent to £9.6bn for the full year.
Deposits grew by 47 per cent to £11.7bn.
The original British challenger bank's earnings were boosted by strong growth in residential mortgages and commercial lending and raised its closely watched loan-to-deposit ratio 2020 target to a range of 85 percent to 90 percent, from 85 percent previously.
Metro Bank also said it planned to open 12 branches this year, creating 900 jobs. The bank currently has 55 branches — mostly in London and the South East of England — and 1.2m customer accounts,
Shares in the bank fell at the London Stock Exchange open, though the bank has almost doubled it value since it floated in 2016.
What was said:
Vernon Hill, founder and chairman of Metro, said:
Our record lending, deposit and customer account growth proves that the Metro Bank model is the future of banking. 2018 will see us… create a further 900 jobs and continue to provide real competition to the big high street banks.
Craig Donaldson, Metro Bank chief executive, said:
For SMEs, the backbone of the British economy, Metro Bank is the real competition to the big incumbents. In our current heartland of London and the South East we are winning 17 percent of SME business current account switchers3.

These businesses are attracted to our convenient stores which are open seven days a week, along with our online and award winning mobile banking services and our 24/7 contact centres, which are supported by our brilliant local business managers in every community we serve.
Why it matters:
Metro Bank is one of a group of challenger banks hoping to break the dominance of the UK's so-called big four retail banks: HSBC, Lloyds, Barclays and Royal Bank of Scotland.
However, new banks are struggling to enter the current accounts market, with many saying strict regulation and high costs are a barrier to entry.
Metro's success will be both heartening to others — including digital banks like Tandem and Atom and small business lenders like Aldermore Bank — and concerning to the established high street banks.
Only a handful of new banks have been able to offer current accounts in the past five years, including Metro, Marks and Spencer, and Virgin Money.
The Financial Conduct Authority last year launched a review of the current accounts market, and is expected to deliver its initial findings in 2018.
Background:
Metro Bank's big selling point is its opening hours: branches are open seven days a week, from early until late.
Metro Bank listed on the London Stock Exchange in 2016, valued at £1.6bn. It's now worth £3.1bn.
Like what you're reading? Follow Verdict on Twitter and like us on Facebook