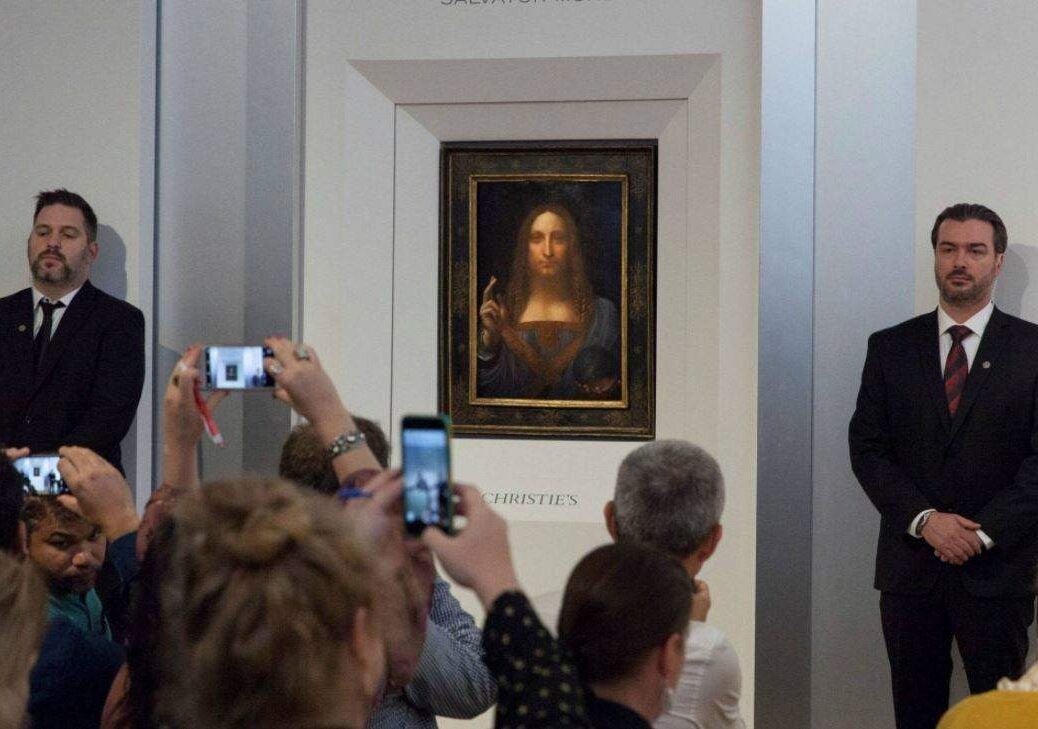 Whether you're an auction house regular or new to the block, you will have heard about the Leonardo da Vinci's Salvator Mundi painting. Christie's expects the rare piece to sell for many millions this week.
Elsewhere in the auction world, a lifelike baby sculpture has been turning the heads of worried New Yorkers at Heritage Auctions. The auction house expects Duane Hanson's sculpture to fetch $80,000+ under the hammer this month. However, Heritage must first get through their Art Glass, Comics, Sports and Movie Posters auctions. Likewise, there will be contemporary artwork from some of the world's desirable artists and rare books on sale at Swanns.
Ahead of another week of auction hunting, here are some of the items worth checking out:
Leonardo da Vinci – Salvator Mundi
Guide price: N/A
Rediscovered in 2011 and confirmed as authentic earlier his year, the only Leonardo da Vinci painting currently in private hands will go up for sale at Christie's Post-War & Contemporary Art auction in New York on Wednesday, 15 November. While the auction house hasn't set a guide price, experts have tipped Salvator Mundi to sell for a figure in excess of $100m this week.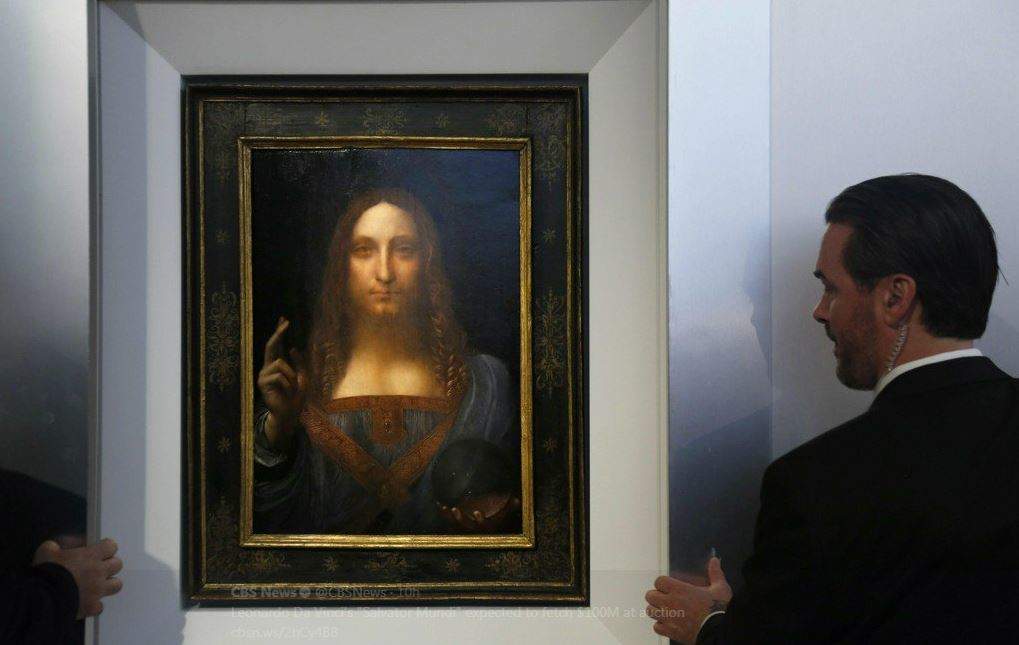 George Best Northern Ireland jersey
Guide price: £7,000-£10,000
Northern Irish football fans might be feeling a little glum after watching their side's hopes of 2018 World Cup qualification fade away on Sunday night. However, this George Best jersey, worn in a 1-0 victory over Scotland in 1970, serves as a reminder of better times. The jersey will be sold at Graham Budd's Sporting Memorabilia Day 2 auction in London on Tuesday, 14 November.
Pink Raj
Guide price: 19.6m CHF-29.4m CHF
The Pink Raj is the world's largest naturally coloured pink diamond. It will also become one of the world's most expensive pink diamonds this weekend if estimates prove correct. Experts expect the 37-carat jewel to fetch bids between $20m-$30m at Sotheby's Magnificent Jewels and Noble Jewels auction in Geneva on Wednesday, 15 November.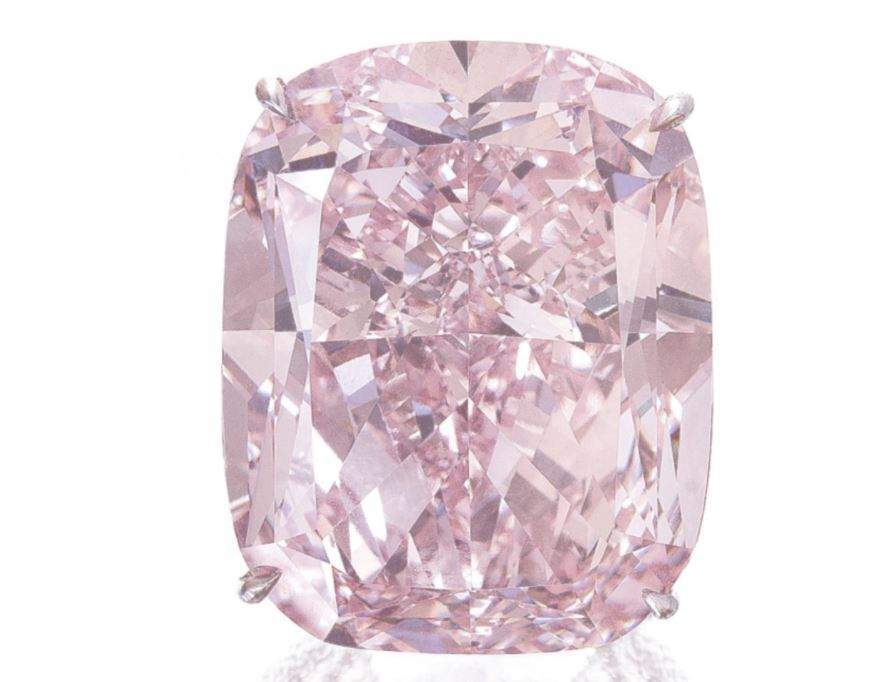 Andy Warhol – Mao
Guide price: $30m-$40m
Sotheby's Contemporary Art evening auction will offer art collectors the best of the best in New York on Thursday, 16 November. Works by Francis Bacon, Jean Dubuffet, Roy Lichtenstein and Jean-Michel Basquiat are expected to fetch huge figure. However, Andy Warhol's portrait of China's former leader Mao Zedong is our pick. Having been held in the same collection since its creation in 1972, this offers a rare chance to get your hands on a famous Warhol piece.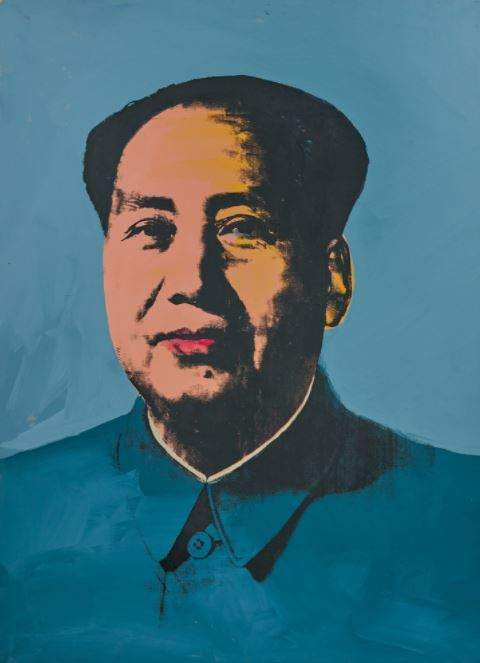 Chateau d'Yquem 1921
Guide price: £12,000-£16,000
Christie's will be auctioning off a number of rare wines as part of their Finest & Rarest Wines from a Superb Collection auction in London on Thursday, 16 November. The oldest offering is four bottles of vintage white Chateau d'Yquem, bottled in the Sauternes, Bordeaux region in 1921 during a relentless period of drought, making it all the rarer.
The Amazing Spider-Man #1
Guide price: $80,000+
Taking a break from fine art, wine and watches, a number of rare comic books will be going under the hammer at Heritage Auctions' Comics sale, starting on Thursday, 16 November. There are a number of rare items up for sale, but a near mint condition (9.4) copy of the first issue of The Amazing Spider-Man is expected to steal the show. Since Heritage started running their comic book auctions in 2001, just three higher graded copies have passed through their doors.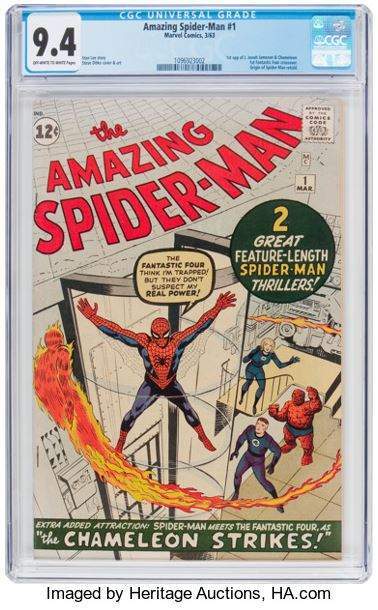 Babe Ruth signed baseball
Guide price: $10,000+
Babe Ruth retired from baseball more than 80 years ago. However, he is still remembered in the United States as the one of the greatest ever sportsmen due to his heroics on the field. Heritage Auctions are giving one baseball fan the chance to own a ball signed by the sporting icon on Thursday, 16 November. Ruth signed the ball during his award-winning 1926 season, when he narrowly missed out on the Triple Crown. If that means anything to you, this one might be worth a bid.
Ferrari F2001
Guide price: $4m-$5.5m
Sebastian Vettel took the trophy in Monaco this year, fighting off competition from Kimi Raikkonen and Daniel Ricciardo. However, back in 2001 it was legendary Formula One driver Michael Schumacher stood at the top of the podium.  The German raced to victory in this Ferrari racing car on his way to one of seven Formula One titles. This piece of F1 history will be up for grabs at Sotheby's Contemporary Art evening auction on Thursday, 16 November.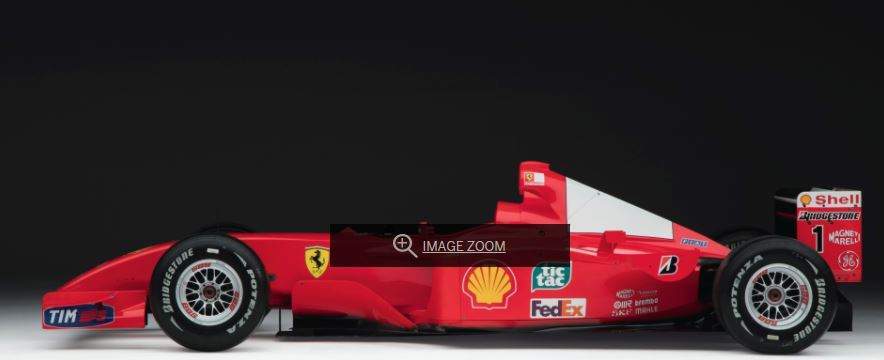 First edition Charlie and the Chocolate Factory
Guide price: $6,000-$9,000
With Christmas coming up, Swann Auction Galleries has a number of rare gifts for keen readers. Their 19th and 20th Century Literature auction will go ahead on Tuesday, 14 November. A signed, first edition copy of one of Roald Dahl's most famous titles, Charlie and the Chocolate Factory, is the golden ticket in a sale containing works by Ian Fleming, Arthur Conan Doyle and J.R.R. Tolkien.