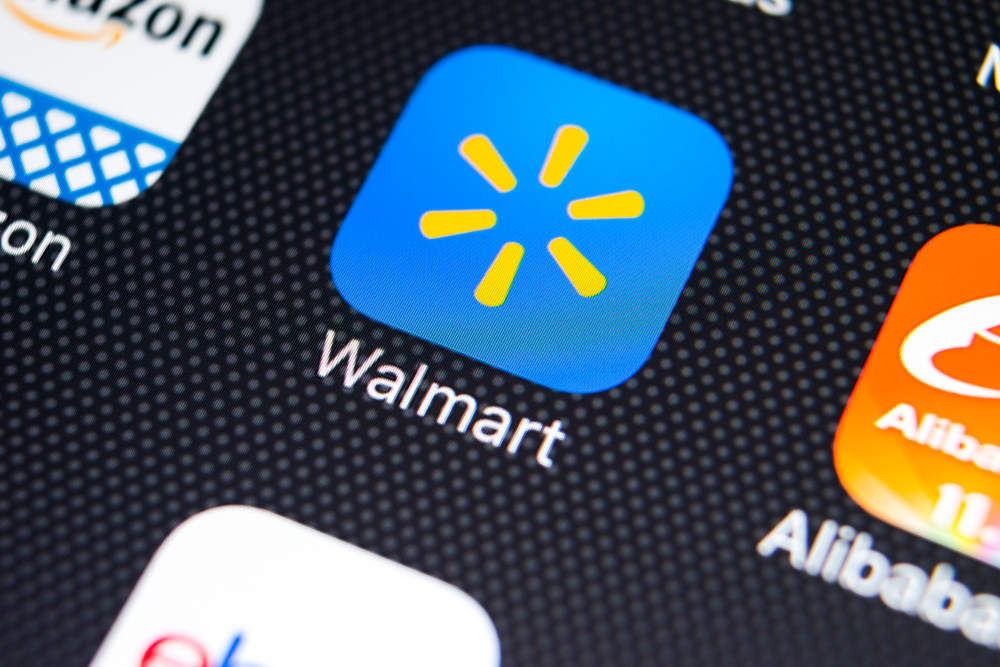 Walmart has reported its full year results, revealing its online sales growth is losing steam and disappointing some investors.
Walmart's online sales grew 23 percent over the final three months of the year, which includes the all-important holiday quarter, versus 29 percent in the same period a year ago and 50 percent from the third quarter of last year.
The total increase in online sales was 44 percent last year and the world's largest brick-and-mortar retailer expects to see 40 percent ecommerce sales growth in the next fiscal year.
The retailer attributed the slowdown to investment in business and some operational problems around inventory replenishment that hurt sales growth.
Meanwhile, Walmart's fourth quarter profit was lower than expected, sending shares down by almost 10 percent at the open in New York.
However, Walmart found more positive news in a recorded third year of growth in its home US market – a winning run unmatched by any other retailer.
Walmart's total revenue increased by 41 percent from the previous quarter to $136.3bn – analysts predicted it would total $124.9bn.
What was said:
President and CEO of Walmart, Dough McMillon, said in a statement:
We have good momentum in the business with solid sales growth across Walmart US, Sam's Club and International. We're making real progress putting our unique assets to work to serve customers in all the ways they want to shop, and I want to thank our associates for their great work this past year. We're making decisions to position the business for success and investing to wine with customers and shareholders."
GlobalData Retail managing director Neil Saunders said:
[Walmart's] ecommerce division delivered another good performance, with sales up by 23 percent. There will be some disappointment that growth slowed from the 50 percent increase posted last quarter — however, much of this is down to the fact the acquisition of Jet.com annualised over the period.

In spite of some operational issues, which also eroded growth, a 23 percent uplift demonstrates that Walmart still has momentum in ecommerce — a contention supported by the company's forecast of 40 percent growth in the upcoming quarter.
What this means:
Walmart's fall in growth of online sales mean that despite some changes it is still trailing behind its major competitor Amazon. This concerning for Walmart's future success since
Amazon has consistently managed to out price Walmart especially in grocery and apparel industries. The closest Walmart got to Amazon's prices was in November 2017.
However, Walmart is determined to continue to attempt to catch up with Amazon.
It is rolling out a revamped version of its website later this year. Stores across the US will be remodelled to focus more on grocery and order fulfilment.
Background:
In August 2016, Walmart completed its acquisition of internet retailer Jet.com. This came after Walmart agreed to pay $3bn for the start up.
The aim of the deal was to help Walmart become a dominant online retailer and better compete with online rival Amazon as it would strengthen Walmart.com's ecommerce structures.
Also, Jet.com can offer lower prices as customers add more to their shopping carts.
This deal followed Walmart's partnership with Google and its voice-shopping platform and other innovations to lower shipping prices and speed up delivery times.