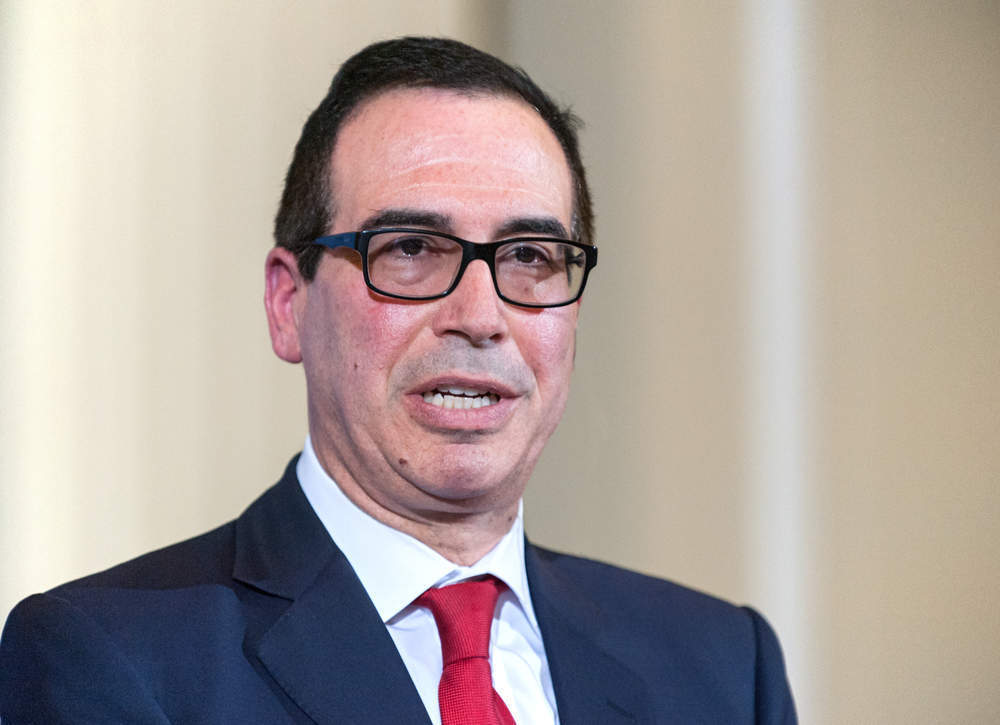 The decline of the US dollar over the past 12 months will provide a boost to the US economy through trade, US treasury secretary Steven Mnuchin has said.
His comments break with usual US government practice of advocating a strong dollar.
Mnuchin, speaking at the World Economic Forum (WEF) in Davos, Switzerland, said:
A weaker dollar is good for us as it related to trade and opportunities. What's happening in the US (is a) reflection of programs being put in place. As we look at US growth, it continues to look quite good and is a very attractive place to invest.
The Bloomberg Dollar Index puts the dollar at its weakest in three years.
The ICE dollar index, which measures the dollar against a basket of six other currencies, fell nearly 10 percent in 2017. That's the biggest annual decline since 2003 when the US dollar fell almost 15 percent.
[visualizer id="144313″]
Source: FactSet
Mnuchin said the US is "absolutely" committed to free and fair trade, according to the Associated Press, saying there was no inconsistency with US president Donald Trump's America First agenda.
Trump, who arrives in Davos tonight and is expected to speak at the event tomorrow, will likely use the platform to advance his protectionist rhetoric.
A weaker US dollar is expected throughout 2018.
Goldman Sachs expects a "soggy dollar," meaning a dollar that has "all but finished pricing the relative strength of the US vs the global economy", while UBS and Lombard Odier expect the euro to keep gaining against the dollar.
French Bank Société Générale has said it expects the dollar to fall a further 10 percent, first against the euro then against the yen.