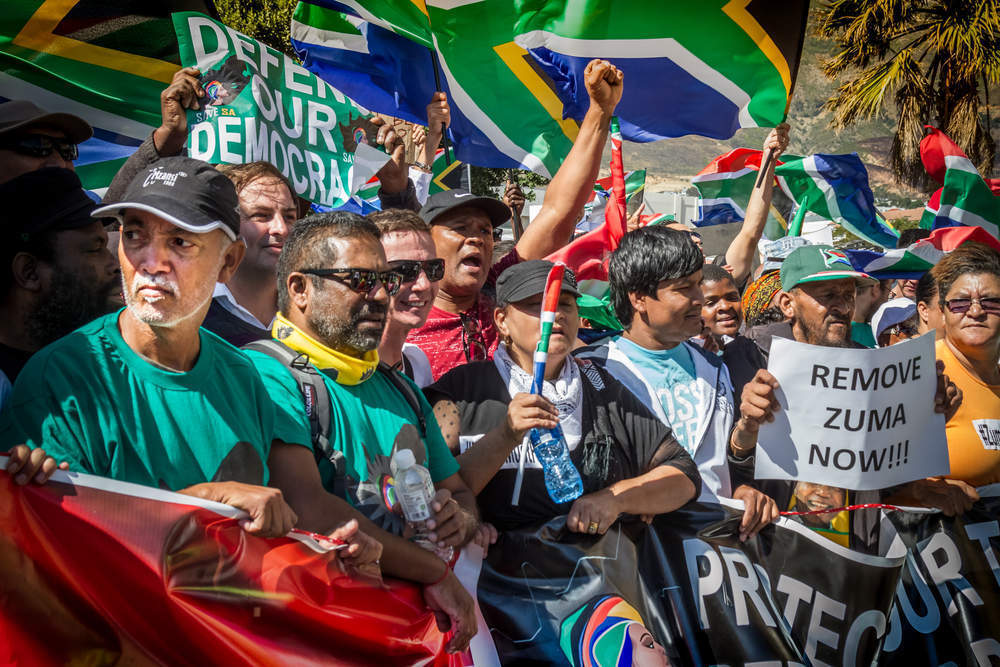 Good morning, here's your Wednesday morning briefing to set you up for the day ahead. Look out for these three things happening around the world today.
South Africa's president Jacob Zuma holds transitional talks
South Africa's president Jacob Zuma is holding talks today over the terms of his hand over to new leader of the ruling African National Congress (ANC), Cyril Ramaphosa.
People in the country are confident the talks will bear fruit, with the ANC's top decision-making body postponing a special meeting to decide whether to force Zuma from office.
Parliamentary speaker Baleka Mbete told eNCA television that she expects progress in Zuma's discussions with Ramaphosa during the day.
Zuma's expected departure has been cheered by many investors, with business confidence climbing to its highest level since October 2015, amid expectation that the new leadership will implement more pragmatic and predictable policies.
Brussels residents campaign for non-citizens to get regional votes
A group of Brussels residents is today launching a campaign to extend voting rights in Brussels region elections to non-Belgian citizens, accusing the Belgian state of disenfranchising one-third of the city's residents.
The campaign calls for Belgian Prime Minister Charles Michel to submit a draft law to parliament granting all adult residents the right to vote in the May 2019 regional elections.
According to Politico's Playbook the campaign estimates there are 280,000 European Union citizens and 135.000 non-EU "second-class" citizens in Brussels. Other estimates suggest nearly half of the city's approximately 1.2m residents were born outside of Belgium.
After it's SpaceX stunt last night, Tesla reports its latest earnings
After the success of the Tesla's publicly stunt last night, sending founder Elon Musk's very own cherry red Tesla Roadster into space on one of his SpaceX rockets, the electric car company will release it's fourth quarter earnings tonight.
The company is expected to post a jump in revenue as it benefits from higher sales of its Model S, Model X and Model 3 vehicles.
However, the electric car maker will continue to post losses as production efforts for its mass market Model 3 ramp up and the company burns cash.
Investors will watch for details about vehicle deliveries as well as guidance for Model S, X and 3 delivery targets in the first quarter and beyond.