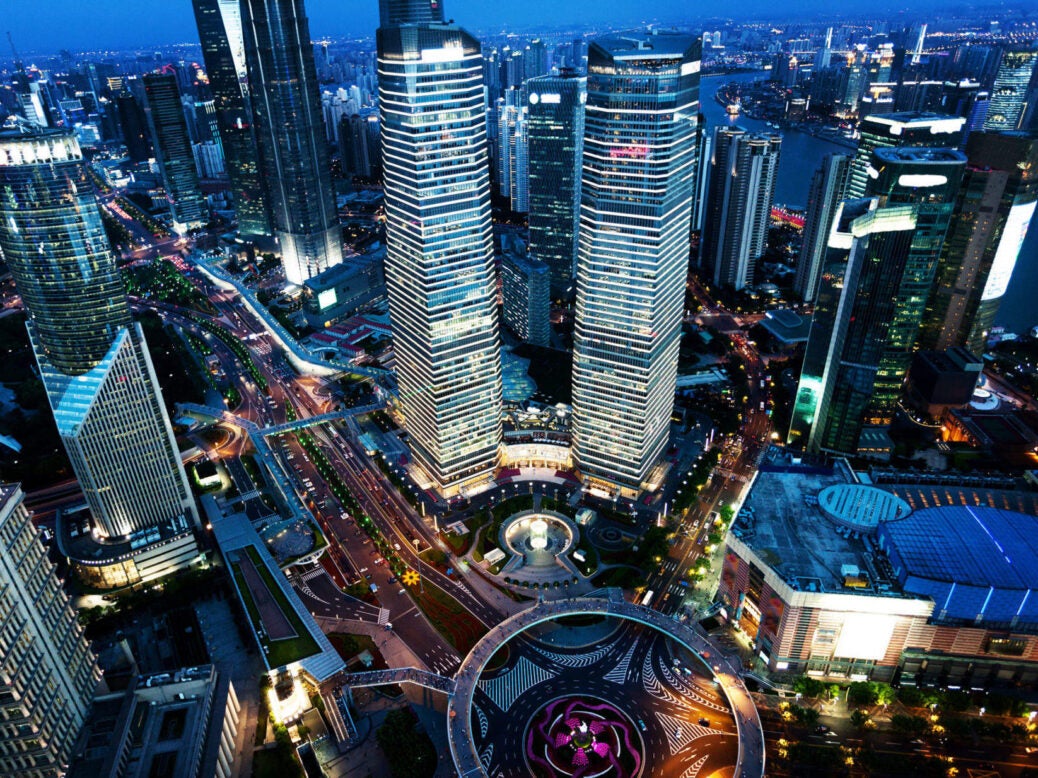 The chairman and co-founder of Chinese conglomerate HNA Group, Wang Jian, died in a fall yesterday during a business trip in Southern France, raising questions about the future of the investment behemoth.
The group, which operates China's fourth-largest airline, has recently been selling off liabilities to settle its estimated $90bn debt after several years of heavy investment.
For some time, economists have been concerned about the investment strategies of conglomerates such as HNA, which have taken advantage of cheap debt provided by state banks to fund corporate empires.
HNA is in a herd of grey rhinos
Economists refer to such large and visible problems as grey rhinos, and this term has been applied to corporates such as HNA, which have been fuelling growth with cheap credit. This aggressive investment strategy is well-known in the economy but seemingly ignored.
However, head of UK investment office at UBS Wealth Management Geoffrey Yu pushes back against the term 'aggressive'. He believes that for many Chinese corporates, it is a case of diversifying after generating large profits and savings.
"You can weave it back into the narrative of recycling China's own excess savings, either passively or actively. That is the main domestic Chinese motivation," he told Verdict.
"The numbers may have looked relatively large over the past few years or so, particularly in the run-up to 2015 and towards 2016, but those numbers have come off of late."
The death of Wang Jian could spell uncertain times for HNA 
While the wider landscape of Chinese investment strategies is more nuanced, there is little argument that HNA needs to balance its books.
HNA has expanded from an airline into sectors such as real estate, tourism and financial services. It has accumulated some $145bn in assets, including stakes in Deutsche Bank and Ingram Micro.
Following a $50bn investment spree in the past two years, the Chinese Government has made it clear that HNA must cut its debt after it failed to generate enough profit in 2017 to pay interest expenses.
The company has since been undergoing a process of deleveraging; paying off existing debt on its balance sheet. A year after purchasing a 26% share of Hilton Grand Vacations, HNA is looking to sell its $6.3bn stake.
As co-founder, Wang was pivotal in both HNA's rapid purchase of assets and the more recent deleveraging. Given HNA's expansive reach both domestically and internationally, the actions of HNA in light of Wang's death could have significant consequences for China's economy.
Wang Chen, a partner at Xufunds Investment Management, told the South China Morning Post that "HNA might accelerate its moves to get rid of overseas assets as Wang was the person who had previously led the firm's overseas expansion."
HNA's senior chairman Chen Feng and his team of managers will have to redistribute Wang's duties as they seek to overcome the group's liquidity challenges.
"The immediate step would be for the rest of top management to redistribute his duties to ensure smooth operations," Ja Ian Chong, an associate professor of political science at the National University of Singapore, told Bloomberg.
Exactly how Wang's death will impact the decision-making of the conglomerate, however, remains unclear.