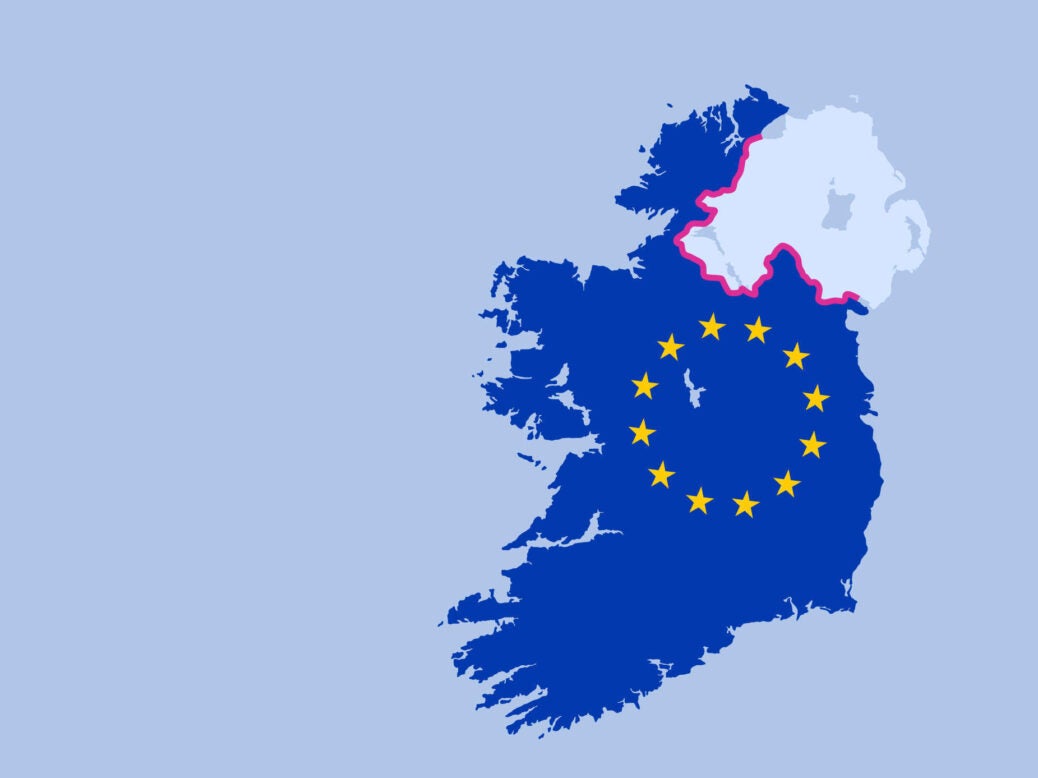 One of the major sticking points in the UK's withdrawal negotiations with the EU is the so-called Irish backstop. With less than 200 days until the UK leaves, what is the backstop for Brexit, and why is it proving to be such an impasse?
Put simply, the Northern Irish backstop is a last-resort solution that would effectively see Northern Ireland remain within the EU customs union.
This would see an invisible border put in place in the Irish Sea between Northern Ireland and the UK mainland until new trade arrangements are agreed and running.
The alternative is a hard border with customs checks put in place across the 300-mile land border between the North and the Republic.
The UK government is keen to avoid this, fearing that a hard border could cause tensions to flare up between the two countries. The scrapping of border controls in 1998 was seen as an important part of the Good Friday agreement, which put an end to 30 years of violence in Northern Ireland during the Troubles.
To assuage these fears, the backstop agreement reached between the EU and UK in December last year would see Northern Ireland effectively remain within the EU customs union.
In essence, this means Northern Ireland would be treated differently to the rest of the UK, which hard-Brexiteers oppose.
Frictionless trade
The EU also fears that a backstop customs deal to the mainland is a means for Britain to get goods that aren't subject EU standards into the single market via a back door.
An agreed set of rules for products is a vital cornerstone of the EU's free market. By harmonising standards, businesses trading within the bloc face less barriers to trade. For example, a manufacturer of car components need only meet one set of safety standards for the entire EU bloc, rather than meeting the demands of 28 different sovereign standards.
One of the reasons for reinstalling border checks is to ensure that goods produced in Britain are in line with EU regulations.
Another proposed solution is to create a bespoke arrangement that makes use of frictionless border technology, such as those in place on the Norwegian border.
What's the latest?
Theresa May faces an uphill struggle to satisfy the demands of rival factions in her own party, the Democratic Unionist party (who is propping up her minority government), Ireland and the EU.
To find out where these key players currently stand, here's the latest rundown.