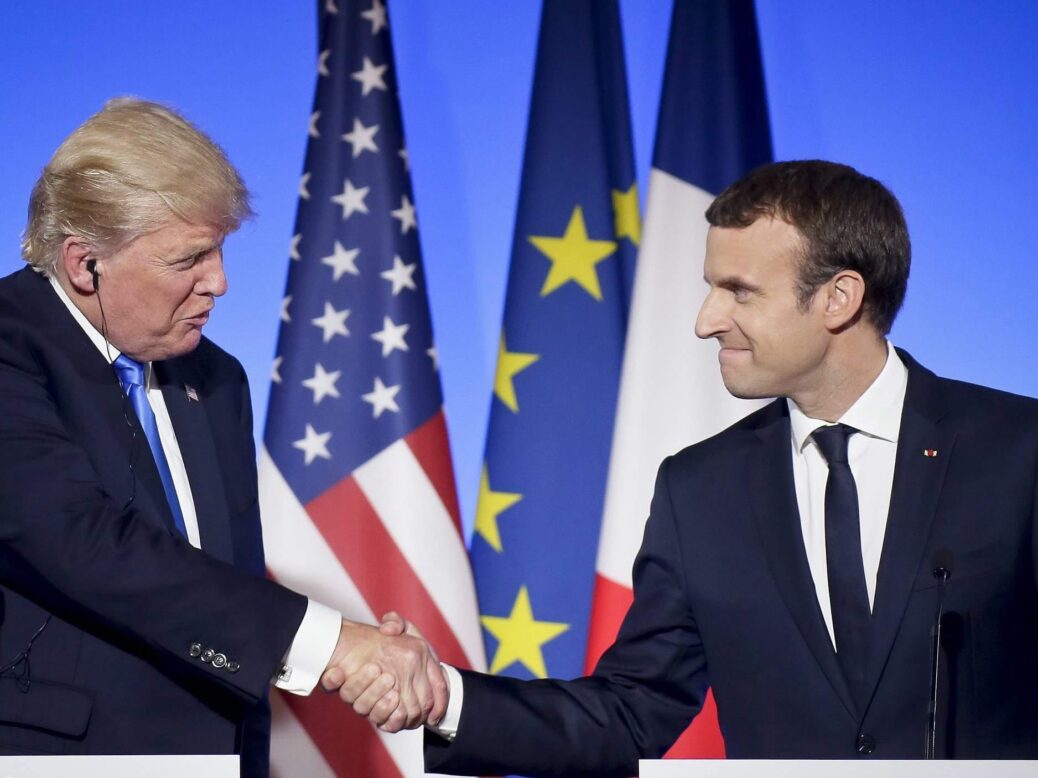 French President Emmanuel Macron will begin a three day visit to Washington DC today, with the Iranian nuclear accord topping the agenda.
The highly choreographed visit is aimed foremost at cementing what French officials have called an "intense, close relationship built on trust", underlined by Macron and US President Donald Trump's daily phone conversations over the Syria strikes earlier this month.
It will be Trump's first hosting of a state visit since he took power in January 2017.
Macron has urged Trump to stick with the Iran nuclear deal, following Trump's threats to abandon the deal unless it is toughened up.
The deal saw crippling economic sanctions on Iran lifted in return for limitations to the country's controversial nuclear energy programme.
World powers — including the US, UK, Russia, France, China, and Germany — had feared Iran would use its nuclear energy programme to create a nuclear weapon.
The 2015 deal — known as the Joint Comprehensive Plan of Action (JCPOA) — was the signature foreign policy achievement of Barack Obama's presidency.
Speaking to Fox News over the weekend Macron said there is no plan B to take the deal's place:
Is this agreement perfect and this JCPOA a perfect thing for our relationship with Iran? No. But for nuclear — what do you have? As a better option? I don't see it.

Let's present this framework because it's better than the sort of North Korean-type situation.
Trump has until 12 May to decide whether to restore US sanctions against Iran.
What else is on the agenda for Macron's US visit
Macron is expected to raise future plans on Syria after the recent joint missile strikes.
Macron will appeal to the US president not to pull troops out of Syria after the final defeat of so-called Islamic State. Macron claimed last week that he had convinced Trump to keep troops in Syria for the long term but the White House denied that.
Macron has suggested that pulling out of Syria would mean Syria's President Bashar al-Assad is able to tighten his grip on the country.
Macron also wants to persuade Trump to exempt European nations from steel tariffs that are part of the US president's plan to reduce chronic trade deficits with countries around the world, chiefly China.
Macron will also visit the State Department and demonstrate his English-language skills — a rarity for a French president — in an address to a joint session of Congress on Wednesday.
This evening Macron will dine with Trump at Mount Vernon, the home of the first US president George Washington and Revolutionary War commander whose alliance with France was critical to victory over the British.