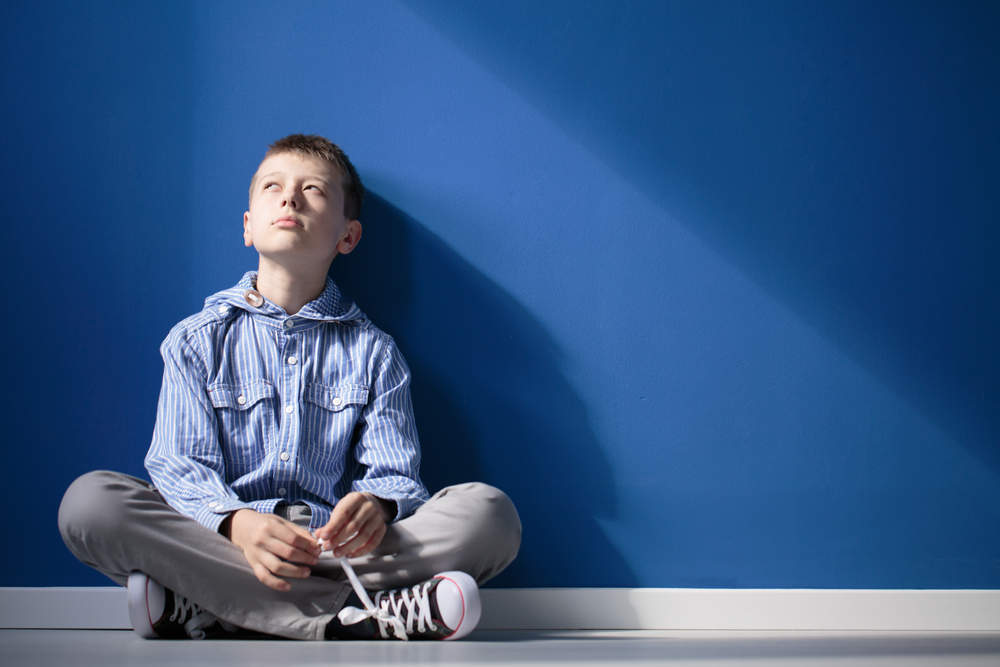 World Autism Awareness Day is recognised on 2 April every year.
The United Nations first recognised the date in 2008 after it was suggested by Sheikha Mozah Bint Nasser Al-Missned from Qatar. All member states supported the idea. It was initially called World Autism Acceptance Day before it came to be known by its current moniker.
The date is one of only four health-specific awareness days recognised by the UN.
World Autism Awareness day is celebrated in each of the United Nations' component countries. Autism-friendly events, charitable initiatives, and scientific publications often mark the date.
One of the most famous schemes is Light It Up Blue initiative, an project which sees landmarks across America lit up in royal blue in honour of autistic people. The initiative is championed by autism charity Autism Speaks.
They are the same group who lobbied Sheikha Moza bint Nasser the be the sponsor for Autism Awareness Day in the UN. Autism Speaks encourages supporters to wear blue as part of the campaign.
How well do you
really

know your competitors?

Access the most comprehensive Company Profiles on the market, powered by GlobalData. Save hours of research. Gain competitive edge.
Company Profile – free sample
Thank you!
Your download email will arrive shortly
Not ready to buy yet? Download a free sample
We are confident about the unique quality of our Company Profiles. However, we want you to make the most beneficial decision for your business, so we offer a free sample that you can download by submitting the below form
By GlobalData
However, some critics do not support this campaign due to Autism Speaks' history of researching a 'cure' for autism.
One of the easiest and most beneficial ways to celebrate World Autism Awareness Day is fundraising. Most autism charities have suggestions on the best ways to raise funds and information on their official websites.
There is advice on how to raise for Autism Speaks here and the UK's National Autistic Society here. Almost every country has a charity raising money for autism research so it's best to see what's available in your country.
What is autism?
Autism is a social communication disorder. It can be difficult to put into simple terms because it varies person to person (hence the autistic spectrum).
Essentially someone with autism will have difficulties with social skills and awareness, communication, and often need routines and have a lot of rigidity in what they do, or use a lot of repetition in their behaviour.
They can lack Theory of Mind (realising that other people think differently) and will also often be very sensory. Those with autism often exhibit a narrow range of interests and activities that are unique to each individual.
According to the World Health Organisation around 1 in 160 children has an autism spectrum disorder. These disorders begin in childhood and persist into adulthood.
That means of the 7.2 billion people living on Earth, around 45 million have an autism spectrum disorder.
Autism is considered a spectrum because its intensity varies. The old adage is 'if you've met one person with autism, you've met one person with autism'. Each autistic person has very different needs which makes the disorder difficult to classify.
Broadly speaking, those on the autism spectrum are commonly divided into high-functioning and low-functioning. The former group are usually able to live independently while the latter group often need life-long care.
A popular trope in fiction is autistic people having superior intellect to neurotypical counterparts. However, this is not always the case. Some people with autism do exhibit superior intelligence, but the opposite can also be true.
Men are four times more likely to be diagnosed with autism than women.
Autism is not considered an illness that needs to be treated. Most activists consider it a different wiring of the brain. However, in a neurotypical world, those with autism sometimes find behavioural therapy techniques helpful in managing their condition.
What causes autism?
As it stands, researchers have not discovered one single cause of autism spectrum disorders. Many variables including environmental and genetic factors can make it more likely for a child to be diagnosed with autism.
Research published in 1998 suggested vaccinating children causes autism. This became a well-publicised theory leading to a huge drop in the amount of parents vaccinating their children.
However, subsequent studies found there to be numerous flaws in this research's methods. There is currently no evidence to suggest vaccinations have any impact on whether a children develops an autism spectrum disorder.
Why is autism awareness important?
The World Health Organisation's research shows that autism may significantly limit an individual's ability to participate in society. This means that those on the autism spectrum, especially on the low-functioning end, may struggle to find work, a meaningful social life, and education.
Raising awareness about autism can help educate people on how to better integrate autistic people into society. This can help lessen the stigma and discrimination that autistic people face. In addition, special events such as specially-tailored cinema screenings and quiet-hours in supermarkets can help those with autism.
There's also a financial component to autism awareness. Families of those with autism spectrum disorders can suffer with emotional and financial burden without proper support. Access to services and support to help care for autistic people can be expensive and difficult.
Helping caregivers financially and emotionally can make the world of difference to helping those on the autism spectrum.
Famous people with autism
Over the years there have been several noteworthy names who've been diagnosed with autism.
However, it wasn't until the mid-20th Century that autism became a widely-used diagnosis. There are many names from history who people believe to be autistic despite them never being diagnosed.
Wolfgang Amadeus Mozart
Having lived before autism was a real diagnosis, there's no saying whether the famous composer was on the spectrum. However, several historians believe he was, based on accounts of his life.
Examples of autistic behaviour exhibited by Mozart included repeating facial expressions and needing to constantly move his hands and feet.
Tim Burton
Helena Bonham Carter's, Burton's former wife revealed to the Evening Standard in 2005 that the esteemed director is on the autism spectrum. While researching a role, she realised that many of her husband's qualities were similar to those on the autism spectrum:
"Tim will kill me, but while making this drama I realised he has a bit of Asperger's in him, you start recognising the signs. We were watching a documentary about autism and he said that was how he felt as a child… they have application and dedication.

You can say something to Tim when he's working and he doesn't hear you. But that quality also makes him a fantastic father, he has an amazing sense of humour and imagination, he sees things other people don't see."
Andy Warhol
Judith Gould, director of Eliot House, a diagnostic centre for autism and Asperger's syndrome, described in an article for the Observer in 1999, her belief that Andy Warhol was autistic.
According to research seen by the National Autistic Society, much of what makes Warhol's art so iconic could be explained by a diagnosis of autism.
These include his social difficulties, use of few words, difficulty recognising friends, and fascination with the uniformity of consumer goods. All of these are traits which have been noticed in autistic people.
Dan Harmon
The showrunner of cult television shows Community and Rick And Morty has discussed his experiences with Asperger's Syndrome, a mild form of autism.
When writing Community he found many fans suggesting the character Abed had Asperger's. While he'd never considered this, Harmon looked up symptoms online. He told Wired:
"So, in a very naive way—and I've never told anybody this before—I started researching the disorder. I started looking up these symptoms, just to know what they are. And the more I looked them up, the more familiar they started to seem. Then I started taking these Internet tests."
The tests came up positives. Harmon visited a specialist who confirmed his belief that he probably lies somewhere on the autistic spectrum.
Dan Aykroyd
The world's favourite ghostbuster was on the autistic spectrum.
An interview with the Guardian in 2007 revealed that, after being kicked out of two schools, Aykroyd was diagnosed with mild autism by a psychiatrist. He also explained that he had a few tics and shows signs of obsessive compulsive behaviour.
All this goes to show that, given the right support and help, autistic people can achieve great things. If World Autism Awareness Day achieves anything, it should be to give more autistic people the chance to do so.