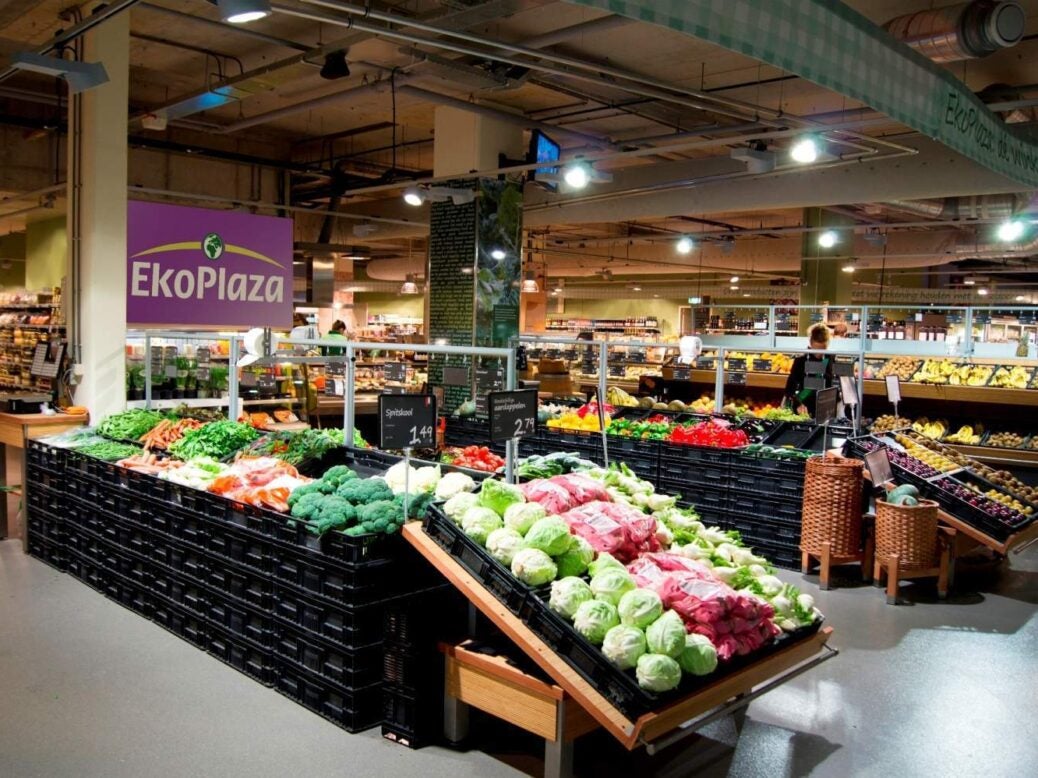 What's claimed to be the "world's first" plastic-free supermarket aisle is set to be unveiled at an Amsterdam branch of the Dutch chain Ekoplaza today.
Ekoplaza, an organic chain, will open the so-called Ekoplaza Lab just off a major shopping street in Amsterdam West, in collaboration with a British campaign group.
The store will open its doors at 11am local time when shoppers will be able to choose from more than 700 plastic-free products — all of which will bear plastic-free branding.
Packaging will be made from degradable bio-materials as well glass, metal and cardboard.
Ekoplaza, working with international environmental campaign group A Plastic Planet plans to roll it out across 74 branches by the end of this year.
What was said:
Sian Sutherland, co-founder of A Plastic Planet, said:
The introduction of the world's first plastic-free aisle represents a landmark moment for the global fight against plastic pollution.

For decades shoppers have been sold the lie that we can't live without plastic in food and drink. A plastic-free aisle dispels all that. Finally we can see a future where the public have a choice about whether to buy plastic or plastic-free. Right now we have no choice.

There is absolutely no logic in wrapping something as fleeting as food in something as indestructible as plastic. Plastic food and drink packaging remains useful for a matter of days yet remains a destructive presence on the earth for centuries afterwards."
Ekoplaza chief executive, Erik Does, has been working with the campaign for the past month and said the initiative was "an important stepping stone to a brighter future for food and drink".
We know that our customers are sick to death of products laden in layer after layer of thick plastic packaging. Plastic-free aisles are a really innovative way of testing the compostable biomaterials that offer a more environmentally friendly alternative to plastic packaging.
Why it matters:
Campaigners say the grocery retail sector accounts for more than 40% of all plastic packaging.
A recent Populus poll revealed that 91% of Britons back the introduction of plastic-free aisles.
The move comes one month after Theresa May called for the end of all avoidable plastic waste by 2042, announcing the possibility of a so-called takeaway tax on single-use plastic items.
Earlier this year the UK's recycling industry warned it didn't know how to cope with a Chinese ban on imports of plastic waste.
Britain has been shipping up to 500,000 tonnes of plastic for recycling in China every year, but now the trade has been stopped.
Globally just 10 rivers are carrying 90% of the plastic entering the oceans, the Helmholtz Centre for Environmental Research reported last year.
Two of them are in Africa – the Nile and the Niger – while the others are in Asia: the Indus, Ganges, Amur, Mekong, Pearl, Hai he, Yellow and Yangtze.
Roughly eight million tons of plastic is dumped into the world's oceans every year, with the majority of this waste coming from just five countries: China, Indonesia, the Philippines, Thailand and Vietnam.
The Ocean Conservancy and McKinsey Center for Business and Environment has projected that by 2025, plastic consumption in Asia will increase by 80% to surpass 200 million tons.
Background:
The Netherlands has a long track-record of blazing a trail on environmental issues, and boasts 35,000 kilometres of traffic-free cycle lanes — the country is the only country in Europe that is home to more bicycles than people.