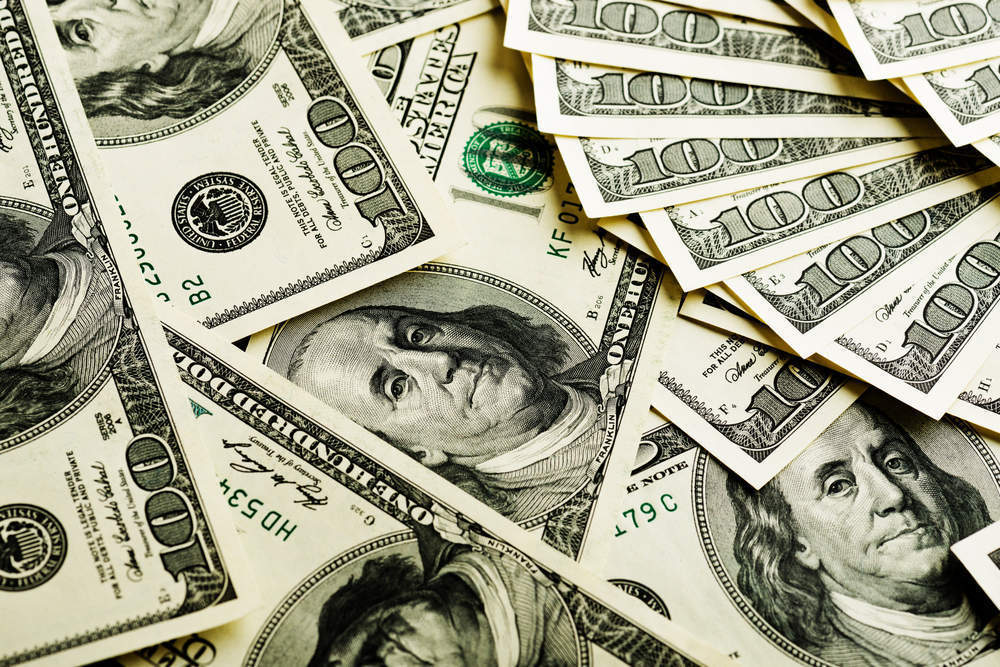 Despite China set to overtake the US as the world's largest economy in the next few years, the US is still way out ahead in terms of wealth.
The US has over three times the liquid wealth than second place China, with $45.3trn and $12.2trn respectively.
Japan comes in third with $9.8trn.
[verdict_chart id="133245″]
The rest of the top 10 ranking is populated by large Western countries, as well as prominent Asia Pacific economies; however, these markets' total wealth remain far behind the top three.
Meanwhile, mature economies in Europe will lag behind other countries in terms of future growth. Markets like France and Spain will lose ground to Asia Pacific economies like India and Australia by 2021.
Click to enlarge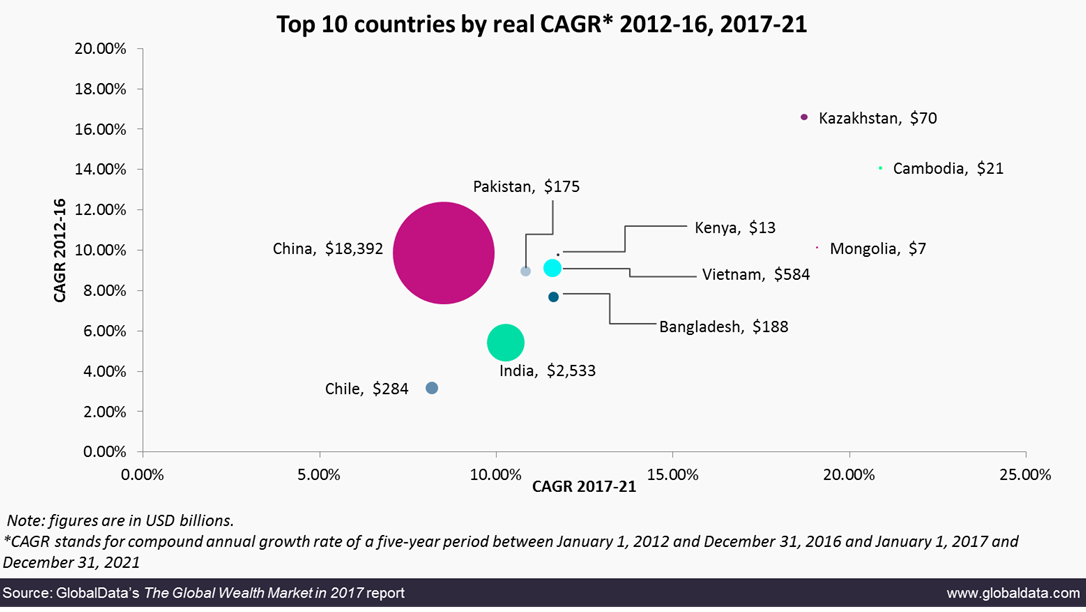 The top 10 ranking of the fastest-growing markets is dominated by emerging and frontier economies, as well as China.
Kazakhstan ranks first for growth between 2017 and 2021, boosted by a business and culture expo held in the capital Astana during June to September, and an economic partnership with China on the so-called Belt and Road program.
By 2021 the Kazakhstan wealth market will be just three ranks below the likes of Qatar.