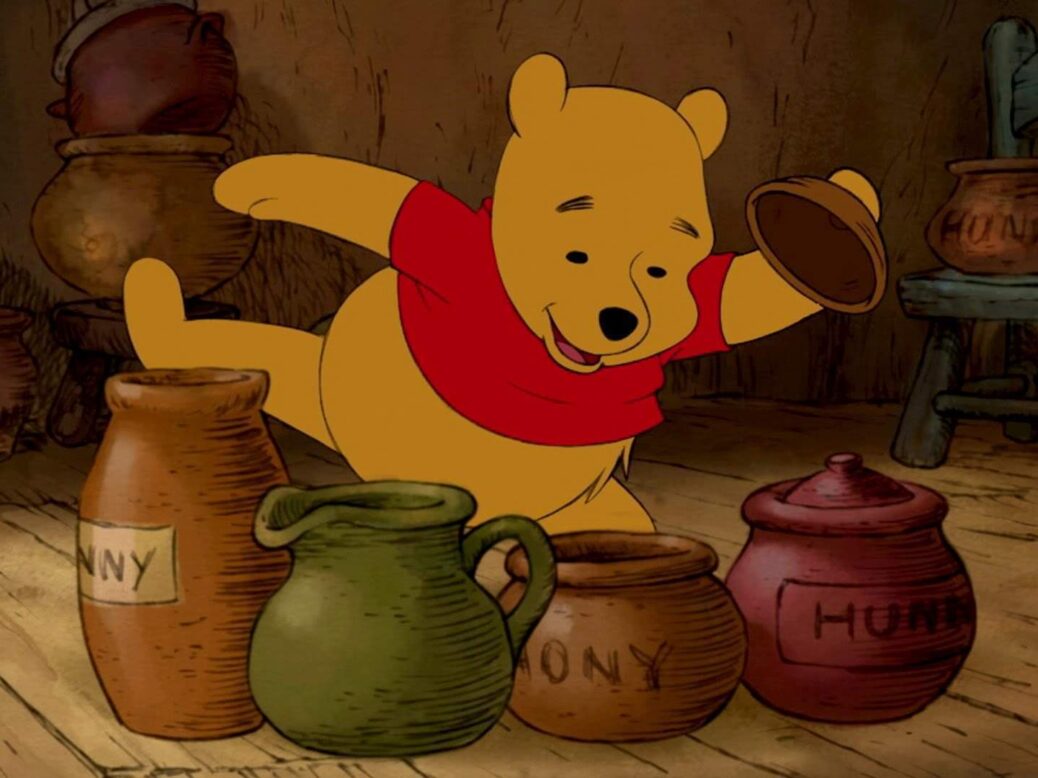 In Western countries there are few characters more anodyne and inoffensive than Winnie the Pooh.
In China however, censors are banning social media users from posting images of Winnie the Pooh. This ban has extended to WeChat and Weibo, the country's most popular social media platforms.
All this is in response to news that Chinese president Xi Jinping is planning to scrap presidential term limits, allowing him to remain in power indefinitely.
What does Winnie the Pooh have to do with Chinese politics?
The reason for linking Winnie the Pooh to Xi Jinping is that, according to the president's critics, he looks like Disney's version of A.A. Milne's classic character. That's because both are chubby. President Jinping is not, thus far, known to have any particular affection for honey.
In response to Xi Jinping's political manoeuvres, Chinese social media users have been criticising the president using Winnie the Pooh memes.
Could've expected this, but still pretty creative. First images of "king Winnie" surfacing on Weibo in response to Xi's potential indefinite rule: https://t.co/u9kL5OYGwq #XiJinping #kingwinnie pic.twitter.com/Bb6Dmy46xH

— Manya Koetse (@manyapan) February 25, 2018
https://twitter.com/Keizersstad/status/967729919466782721?ref_src=twsrc%5Etfw&ref_url=http%3A%2F%2Fuk.businessinsider.com%2Fwinnie-the-pooh-memes-china-censored-xi-jinping-2018-2
China banned Winnie the Pooh after Xi was compared to him 😂
Chinese depend on overt display of strength coz they know they're hollow within. pic.twitter.com/5Fp3JVoLSx

— Vinayak (@vinayak_jain) August 22, 2017
While the memes about the Chinese president are certainly nothing new, the mass outpouring of them in response to Xi Jinping's party's plans has prompted censors to act.
Both Weibo and WeChat have seen memes taken down entirely.
Other subjects that are currently under massive scrutiny from are any discussion of Xi Jinping as a dictator or any talk of him serving as president for life.
The China Digital Times and Free Weibo websites have both reported a list of phrases that censors are banning. These include "I don't agree," "election term," "constitution rules," "Winnie the Pooh," and "proclaiming oneself an emperor."
In addition, Chinese authorities seem keen to prevent people leaving the country. Censors are also apparently monitoring the terms "migration" and "emigration."
What started all this:
While there has been no official word on the censorship (there usually never is) Xinhua, China's official news wire, reported yesterday on the proposed plan to scrap the term limits for the presidency:
"The Communist party of China central committee proposed to remove the expression that the president and vice-president of the People's Republic of China 'shall serve no more than two consecutive terms' from the country's constitution. The proposal was made public Sunday."
Since coming to power in 2013, Xi Jinping has pursued an aggressive campaign against corruption and dissent, silencing many potential leadership rivals. This new social media ban might just be the next stage in that silencing.