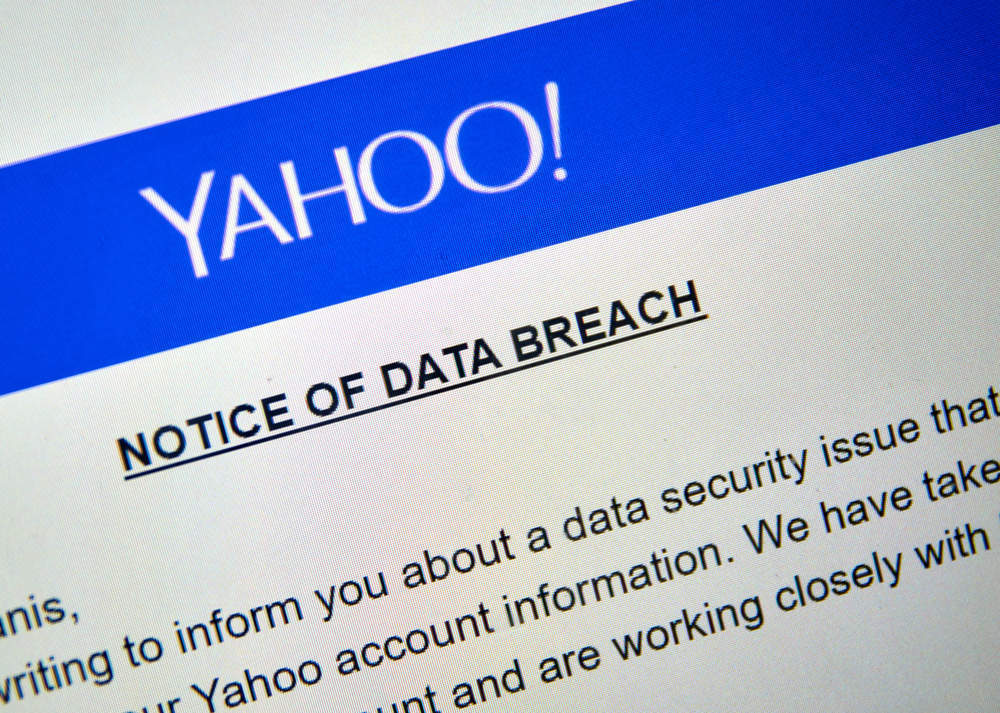 Millions of Yahoo email account users from across the globe will soon be eligible for damages, to a collective tune of  $50m, to compensate for arguably the biggest data privacy security breach in modern history. The rest of Silicon Valley is quaking.
One of the largest class action suits in modern history has resulted in an important consumer settlement, the magnitude of which sets a chilling precedent for tech companies worldwide.
In a hearing in San Francisco earlier this week, the federal court approved a deal to ensure millions of Yahoo users can be compensated for damages relating to the hacking of Yahoo email accounts in 2013 and 2014.
Around 200 million US Yahoo email account users and a further 3 billion worldwide are thought to be eligible, although it remains to be seen how many will apply.
The details of the Yahoo security breach settlement?
The settlement is fairly open-ended in terms of its definition of personal damage.
The deal lists a range of cost-associated harms related to identity theft, delayed tax refunds, costs in lawyer fee and other cost items and problems that consumers may have faced as a result of the hack that remained secret from the public for almost two years after.
Consumers, which can provide documentation outlining their individual expense cases, can now claim for up to 15 hours of trouble spent sorting out the security breach issues, or $25 per hour  for a total compensation of $375.
Yahoo's premium users can claim a 25% refund on the cost of their premium email service, and Yahoo's owners will also be obliged to pay for up to two years of credit-monitoring to all users affected, to offset further damage related to the historic data theft.
What does the settlement mean for the industry?
Although the compensation package settlement is now subject to final approval in late November, it's considered by many in the tech industry to be a done deal, with chilling ramifications for some of the largest companies in Silicon Valley.
Social network and email hacking and identity theft is now rife, with no end in sight. Should consumer watchdogs attempt to make the Yahoo compensation package a global norm going forward, the financial implications for the likes of Facebook, LINE, Twitter, and Google would be significant.
The settlement also closes the last chapter of Yahoo's fall from Internet star to disgraced asset.
When Yahoo was recently split up, its digital services assets were sold to Verizon Communications – yet Yahoo's executives didn't disclose the security breach to its new owners until after it had negotiated a sum of almost $5 million. The company was accordingly forced to accept a heavy discount on the sale, and the new owners – collectively Verizon Oath and Altaba – will be sharing the cost of this new damages compensation deal 50/50.
If 2018 will be remembered as the year the largest data privacy settlement package was signed, it will also be remembered as the year of disclosures around Facebook and Cambridge Analytica's role in the 2016 US presidential election and Brexit vote. Data privacy has risen as a vague and poorly defined cyber-threat to the status of world-changing force, with serious repercussions.