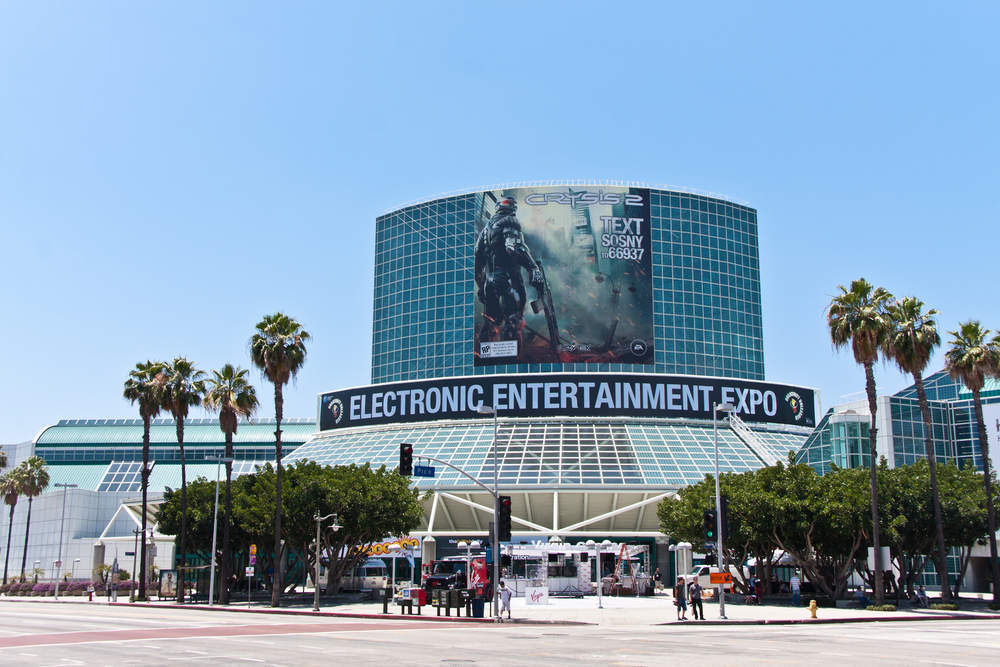 E3 2018 is already proving to be a big year. So far, all the conference hosts have brought their A-game with major announcements for all the big platforms.
Traditionally, E3 is a bit of a rollercoaster in terms of quality. Given the lengthy development cycles of major video-games, sometimes years can go by without a studio announcing a top tier game in a fan-favourite franchise.
This time around, though, the updates have come thick and fast. Even games which aren't due out for several years have shown up in teasers. In fact, so many game announcements have happened that its hard to keep track.
To make things a bit easier, here's a guide to all the E3 announcements which we'll update throughout the conference. You can also check out our conference schedule and guide to rumoured games for all the most noteworthy E3 predictions before they happened. Also, for those in LA for E3, here's a travel guide for what to do in the city aside from gaming.
Obviously we'll update this list as new announcements come in.
Without further ado, here's all the E3 news so far.
How well do you
really

know your competitors?

Access the most comprehensive Company Profiles on the market, powered by GlobalData. Save hours of research. Gain competitive edge.
Company Profile – free sample
Thank you!
Your download email will arrive shortly
Not ready to buy yet? Download a free sample
We are confident about the unique quality of our Company Profiles. However, we want you to make the most beneficial decision for your business, so we offer a free sample that you can download by submitting the below form
By GlobalData
All games announced at E3 2018:
Electronic Arts conference:
Anthem
Consoles: PC, PS4, Xbox One
A sci-fi game where you travel the world in a mechanical suit called a 'Javelin' from BioWare. The planned release date is 22 February 2019. It'll be available a week earlier for subscribers to EA's new streaming service.
Battlefield V
Consoles: PC, PS4, Xbox One
A new World War II game that has been shown extensively. The biggest E3 reveal was that EA is including a battle royale mode in Battlefield V, no doubt to compete with the popularity of PlayerUnknown Battlegrounds and Fortnite. Battlefield V launches 19 October 2018.
Command & Conquer: Rivals
Consoles: Android and iOS devices
A new free-to-play mobile entry in EA's long-running tactical battle simulator series. A pre-alpha version is available to play right now.
FIFA 19
Consoles: Nintendo Switch, PS3, PS4, PC, Xbox 360, Xbox One
A new update to the long-running soccer series with various incremental updates. A new campaign mode was confirmed, with details arriving at a later date. The biggest update is that FIFA now has a UEFA license, which used to be exclusively held by the Pro Evolution Soccer franchise. This means of UEFA Champions League, UEFA Europa League and UEFA Super Cup competitions will be part of the game. It will be released 19 September 2018.
Madden NFL 19
Consoles: PC, PS4, Xbox One
A new update to the long-running American football series, with various incremental updates. It launches 10 August 2018.
NBA Live 19
Consoles: PS4, Xbox One
A new update to the long-running basketball series, with various incremental updates. It launches 7 September 2018.
Star Wars Battlefront 2: Clone Wars DLC
Consoles: PC, PS4, Xbox One
A new item of DLC for the much-criticised Star Wars Battlefront 2. This DLC will take players back to way before the game's main story begins. They'll be fighting in the Clone Wars between Episode II and Episode III using characters including General Grevious, Count Dooku, Obi-Wan Kenobi and Anakin Skywalker. The release date of the Clone Wars DLC was not given.
Star Wars: Jedi Fallen Order
Consoles: Unknown
A new game from the creators of Titanfall. This sci-fi epic will be set between Episode III and Episode IV. Gamers will play as a young Jedi trainee during a time when the Jedi were being hunted throughout the galaxy. No further details were given. A tentative release date of around Christmas 2019 was suggested.
Unravel Two
Consoles: PC, PS4, Xbox One
A follow-up to the critically-acclaimed Unravel, this co-op puzzle-based platforming game is already available for download. There has been some talk from developer Coldwood Interactive about porting the game and its prequel to Nintendo Switch, but nothing is confirmed.
EA Origin Access Premier streaming service:
Potentially EA's biggest announcement was of EA Origin Access. This is an update to EA's burgeoning streaming service, which offers a Netflix for video-games kind of experience. The update will allow subscribers to play brand-new EA games before their official release date.
Sea Of Solitude:
Consoles: Unknown
An unusual arty game about a woman called Kay who transforms into a sea monster due to loneliness. She must explore a submerged city based on Berlin for an explanation to her condition. EA is yet to confirm any platforms for the game. However, it did share a preliminary release date of early 2019.
Microsoft conference:
The Awesome Adventures of Captain Spirit
Consoles: PC, PS4, Xbox One
A new game which is a spin-off title to the Life Is Strange series. The story revolves around a young boy who dreams of being a superhero. Gameplay bounces back and forth between his real and imagined lives. It will launch 26 June 2018 as a free title.
Battletoads
Consoles: PC, Xbox One
A new version of the hit 1990s beat 'em up game starring wise-cracking amphibians. It will feature hand-drawn graphics and a 3-player local co-op mode.
Cuphead DLC
Consoles: PC, Xbox One
New bosses and a new character are coming to Cuphead in Spring 2019.
Crackdown 3
Consoles: PC, Xbox One
A brand new take on the sci-fi sandbox game concept featuring Brooklyn 99 star Terry Crews. It will feature multi-player, which creative director Dave Jones says "will redefine what it feels like to play games." It launches in February 2019.
Cyberpunk 2077
Consoles: PC, PS4, Xbox One
A new sci-fi game from the studio behind the critically adored The Witcher series. It's an open-world game set in the Californian metropolis of Night City. The game will involve various characters who don't speak English, forcing players to buy translators to understand them. The price of the translator will correspond to how good the translation is. The game is said to feature multiple endings depending on the player's actions. It will be a single-player experience and will not feature lootboxes or incremental DLC. No release date was shared.
Devil May Cry V
Consoles: PC, PS4, Xbox One
A new main-series entry in the Devil May Cry series, which follows the fourth entry rather than the spin-off. It looks somewhat similar to previous Devil May Cry games with sword combat shown. Three demon hunters will be playable, each with a different play style. No release date was shared.
The Division 2
Consoles: PC, PS4, Xbox One
A new shooter sequel from Ubisoft. It will be set in Washington DC during a new American Civil War. Players will battle enemies from within America itself. It takes place seven months after the original where a deadly virus was released into Manhattan. It comes out 15 March 2019.
Dying Light 2
Consoles: PC, PS4, Xbox One
Yet another post-apocalyptic game, this time with zombies which only come out at night. The gameplay is based around a fluid parkour system. Developers also promise players' decisions will have a major impact on the story. No release date was given.
Fallout 76
Consoles: PC, PS4, Xbox One
A spin-off of the well-loved Fallout series, this post-apocalyptic adventure will take players back to the beginnings of the Fallout world. This online-only game features no non-playable characters. Everyone who players encounter over the course of the game will be another real-life human playing at the same time. It is a softcore survival game with a huge open world four times the size of Fallout 4's. The release date is 4 November 2018.
Forza Horizon 4
Consoles: PC, Xbox One
A brand new edition of the open-world racing game. This time the game is set in the United Kingdom and features dynamic weather and seasons, which will allow players to explore different areas. Obviously the weather and seasons will also affect how the cars move. It launches 2 October 2018.
Gears Of War 5
Consoles: PC, Xbox One
A new main series title in the Gears Of War franchise. This time the player character is a woman, Kait Diaz, a break from series tradition. Kait will travel across the planet Sera to uncover her origins. It launches sometime in 2019, although an exact date wasn't given.
Gears Of War POP!
Consoles: Android and iOS
Another Gears Of War game launching in 2019. This one is based on the Funko Pop! line of figurines. No other details were given but its said to be a legitimate mobile entry in the series.
Gears Tactics
Consoles: PC
The third Gears Of War game announced at this year's E3 may not launch in 2019. In fact, no release date was given. What we do know is that this is a tactical battle game set twelve years before the very first Gears Of War title. Brutal tactics and larger than life bosses were promised in true Gears Of War fashion.
Halo Infinite
Consoles: Xbox One
A new entry in the Halo series, and potentially the most mysterious one yet. The trailer shown was made from an early build of the game engine, not gameplay footage itself, suggesting the title is a long way off. It also only featured the series' protagonist Master Chief at the very last second. Lastly, it's noteworthy that every other Halo main series game up to this point (aside from the original which was not originally expected to spawn a series) is numbered. That could mean this title will be a spin-off. Still, Microsoft's Phil Spencer claimed this will be Master Chief's "greatest adventure." No details on the release date were given.
Jump Force
Consoles: PC, PS4, Xbox One
A new arena fighting game from Bandai Namco. This game will see various popular anime characters cross over to battle one another from worlds including Naruto, Dragon Ball, One Piece and Death Note. The battles work on a 3-on-3 tag system. It will come out in 2019 but beyond that we don't know a specific date yet.
Just Cause 4
Consoles: PC, PS4, Xbox One
Rico Rodriguez is back to cause even more mayhem than ever in Just Cause 4. Expect more explosions, guns, and all manner of shenanigans. The game launches 4 December 2018.
Kingdom Hearts 3
Consoles: PC, PS4, Xbox One
No doubt Square Enix will share more details about this title at its own press conference, but some bits and pieces were shared. This time around the characters will meet Disney heroes and villains from the Frozen and Wreck-It-Ralph films. Pixar will also be making its first appearance in the series with worlds themed around Toy Story and Monsters Inc showing up alongside Tangled, Big Hero Six, and Hercules-themed locales. It launches 29 January 2019.
Metro Exodus
Consoles: PC, PS4, Xbox One
Yet another post-apocalyptic survival game. This time the twist is that its set in the former Russian Federation, as a sequel to Metro: Last Light. There's a neat hand-crafted weapon gimmick, which should help players fend off the murderous humans and mutated monsters of the nuclear apocalypse. It will launch on 22 February 2019, putting it into direct competition with EA's aforementioned Anthem.
Ori and the Will of the Wisps
Consoles: PC, Xbox One
A delightful artistic 2D side-scroller in the Metroidvania vein of exploratory platform games. It is due for release in early 2019.
PlayerUnkown Battlegrounds DLC
Consoles: PC, Xbox One
PlayerUnknown Battlegrounds' latest map has been undergoing tests for a while on PC. However, now it looks like Sanhok could be coming to consoles too. It is confirmed to launch on Xbox One this summer. In addition, a new snowy map is promised for the console in winter 2018.
Sea Of Thieves DLC
Consoles: PC, Xbox One
There are plenty of new adventures on their way to Sea Of Thieves this year. An expansion called Cursed Sails is set for July, while another called Forsaken Shores will follow in September. Details were sparse for both, but it was noted that they will feature an ancient evil being unleashed.
Sekiro: Shadows Die Twice
Consoles: PC, PS4, Xbox One
A new game from the people who made cult-hit Dark Souls. Like the latter it will focus on swordplay, and the gameplay showed a character with one arm swinging around with a grappling hook too. Pretty wild stuff.
Xbox One Game Pass new games
Plenty of high-profile new titles are now available to Xbox One Game Pass subscribers, including Fallout 4, The Elder Scrolls Online: Tamriel Unlimited and The Division. Not a bad bunch and perfect for those looking to catch up on these popular series before the new titles come out.
Xbox One Game Pass "Fast Start"
Coming in late June, Microsoft says machine learning will allow Xbox One Game Pass titles to load faster for players. Apparently in some cases it will be twice as fast.
Bethesda conference:
Rage 2
Consoles: PC, PS4, Xbox One
This was the tentpole announcement at Bethesda's conference this year. The game is yet another post-apocalyptic shooter where you play as Walker, 'the last ranger' who is trying to take down The Authority. He does this by blowing things up and shooting bad guys which he does both on foot and from his car. It remains to be seen what will separate this title from the multitude of other post-apocalyptic shooters being shown at E3. The preliminary release date is Spring 2019.
Doom Eternal
Consoles: Unknown
This particular post-apocalyptic shooter focuses on an army of demons invading Earth. As you might expect, you're playing a super soldier trying to send them back to hell. No word on when this one is due to come out, but we'll find out more details at QuakeCon in August.
Prey Mooncrash DLC
Consoles: PC, PS4, Xbox One
A slice of new content for the popular 2017 title Prey. Two new modes are available for free, and a new story-based bit of paid DLC is also available called Mooncrash. The former is a new harder mode and a survival challenge. The latter is a prequel to the main game set on the moon where a character called Peter must find out why a secret moon base stopped transmitting. Later this summer, Prey: Typhon Hunter will launch. This mode will pit one player against five people playing as mimics; aliens who can disguise themselves as everyday objects.
Wolfenstein: Youngblood
Consoles: Unknown
A new Wolfenstein game is coming and its going to have some co-op multi-player. Gamers will play as the twin daughters of the protagonist of the last Wolfenstein game. The game is set in France in 1980s in a parallel universe where Nazis won the second world war. Their dad sparked the second American revolution against Nazi rule and now he's gone missing, so Jessica and Sophia Blazkowicz are on the offensive to take down the Parisian Nazis and save their father. As for a release date, all we know is its coming in 2019.
Fallout 76
Consoles: PC, PS4, Xbox One
Considering its their game, Besthesda went into a bit more detail about Fallout 76, but didn't really show much more than Microsoft did at their conference.
The Elder Scrolls: Blades
Consoles: Android and iOS
A brand new entry in the universally adored Elder Scrolls series but this time for mobile. The game sees gamers playing as a member of the Blades, top agents of the Empire, the ruling body of the fantasy land of Tamriel. Unfortunately, when the player returns home, they find it has been destroyed. They must set out on a quest to reclaim what they lost. In addition to the mix of both hand-crafted and procedurally-generated dungeons, the game also has a world-building element where gamers can create their own town. They can also visit other players' towns. Much was made of the fact that the game can be played one-handed in portrait mode. It was also confirmed that this new game would be coming to consoles and PC at a later date. The game launches in autumn 2019 but is available to pre-order already. It will be free to play.
Starfield
Consoles: 'Next-generation' consoles
Literally nothing was revealed about this one aside from the name and the space-faring look of it. We also know it's being developed for 'next-generation' consoles. Presumably this means it'll be available on whatever consoles come after the Xbox One, PS4 and Nintendo Switch. Either Bethesda know something the rest of us don't, or we've got a long wait for this one.
The Elder Scrolls VI
Consoles: Unknown, presumably 'next-generation' consoles
Again, nothing was revealed about this game that we didn't already know. Bethesda literally showed some footage of a landscape and a title screen. Considering that every single Elder Scrolls game has a subtitle by which it is known, such as Skyrim, Oblivion and Morrowind, even this 'title' is meaningless. We know that Starfield is coming out before this one, so presumably it'll also launch on other 'next-generation' consoles.
The Elder Scrolls Legends coming to Switch, Xbox One, and PS4 with new visuals
Consoles: Nintendo Switch, Xbox One, PS4, iOS, Android, and PC
Still, for all those looking for a new Elder Scrolls experience, there's always this quirky card game. The game is already available for iOS, Android, and PC but will launch later in the year for console player, alongside a brand new overhauled look for the game.
The Elder Scrolls Online Wolf Hunter and Murkmire DLC
Consoles: PC, Mac, PS4, Xbox One
There's also a bit of news for those who enjoy Bethesda's attempt to take on World Of Warcraft. Two new DLC packs have been announced. The first, Wolfhunter will introduce a series of new dungeons to explore while the player battles werewolves. Then, there's Murkmire, which will give players the chance to explore the land of Black Marsh where the games lizard-like Argonians hail from.
Quake Champions
Consoles: PC
A new trailer for larger-than-life first-person shooter Quake Champions was also shown at E3. However, the most exciting part is that if you download the beta before 18 June 2018, you'll get the whole game for free when it officially launches later in the year.
Fallout Shelter coming to PS4 and Switch
Consoles: Android, iOS, Xbox One, PS4, Switch
Already available on Android, iOS, and Xbox One, Fallout Shelter has finally come to PS4 and Nintendo Switch. The game is a resource-management strategy title set in the Fallout universe. You must manage your own underground shelter and continue to expand it while also managing your food and medical supplies to keep your inhabitants alive. It is a free to play title and is available right now.
Prey and Wolfenstein VR games
The aforementioned Prey: Typhon Hunter is coming to VR, as is Wolfenstein: Cyberpilot. In the latter, you play as a robot dog who breathes fire to help the French resistance beat back the invading Germans. Sounds pretty wild.
Skyrim: Very Special Edition joke trailer
Unfortunately this one isn't real, but does aptly parody the fact that Bethesda have now released Skyrim on just about every console ever made.
Devolver Digital conference:
Metal Wolf Chaos XD
Consoles: PC, PS4, Xbox One
A remake of the cult classic Metal Wolf Chaos. For those who missed it the first time around, you play as the US president who dons a mechanical suit to battle forces who have taken over America in a coup d'état. These baddies are led by the president's nemesis, Vice President Richard Hawk. This will mark the first time the game will be released outside of Japan. It is due for release in 2018, but so far we don't know when.
My Friend Pedro
Consoles: PC, Mac, Nintendo Switch
A game in which you play alongside a murderous banana, Pedro, who instructs you to kill everything you come across on site. The creative combat includes moves such as decapitating enemies with a skateboard.
SCUM
Consoles: PC
An open-world survival game where players take control of a prisoner trying to escape an island inspired by the Mediterranean. It has already attracted significant attention from gaming publications, so this one is definitely worth keeping an eye on.
Serious Sam 4: Planet Badass
Consoles: PC
Another dramatic shooter from the Serious Sam franchise. You'll be shooting everything that moves in this quirky action game with some ridiculous baddies to take down. Also it's a post-apocalyptic shooter and everyone is doing those these days. A release date is yet to be announced.
Square Enix conference:
Shadow Of The Tomb Raider
Consoles: PC, PS4, Xbox One
This one has already been shown off a little before, but Square Enix's look at their own game focused on the stealth options. It also promised that the game would include more tombs to raid than ever before. Everything is set for a 14 September 2018 release date.
The Awesome Adventures Of Captain Spirit
Consoles: PC, PS4, Xbox One
This game was confirmed to connect the first and second series of Life Is Strange, which is coming soon. There's also some compatibility for the latter. As mentioned above, it will launch 26 June 2018 as a free title.
Babylon's Fall
Consoles: PC, PS4
No real details were given about this new game from Platinum. However, given the studios track record, it's probably fairly safe to assume it'll be some sort of action fighter. It's due out sometime in 2019.
Just Cause 4
Consoles: PC, PS4, Xbox One
Again, this one was already shown off at length during Microsoft's conference. Still, Square Enix did bring some new bits and pieces to the table. It showed how the in-game weather is going to affect how players travel the game world. The company also discussed how it has overhauled the games maligned combat to make the enemies smarter. The game launches 4 December 2018.
The Quiet Man
Consoles: PC, PS4
It's probably going to be a brawler of some kind, but the most interesting part of this title is that it looks like it will try to experiment with sound design. Players will step into the shoes of a deaf man who is traveling around kicking ass. So far, so cool. The game is apparently designed to be played in one sitting as a kind of cinematic experience. No release date was given, but Square Enix promised to share more details of the game in August.
Final Fantasy XIV Under The Moonlight update
Consoles: PC, PS4
This one was just a trailer for an upcoming update to Final Fantasy XIV. Check out it out below. Square Enix also teased a Final Fantasy x Monster Hunter World crossover.
Dragon Quest XI
Consoles: PC, PS4, Nintendo Switch
Again, this was just a new trailer, but considering the game has been out in Japan for nearly a year, it's really the least Square Enix could offer. The game launches 4 September 2018.
Octopath Traveler
Consoles: Nintendo Switch
Last but not least, Square Enix shared one final trailer for Octopath Traveler. The game has already been covered in some detail, so this was the last ditch effort to convince people to buy it before it launches on 13 July 2018.
Ubisoft conference:
Just Dance 2019
Consoles:  Nintendo Switch, Wii, Wii U, PS4, PlayStation 3, Xbox One and Xbox 360
It's another Just Dance title where players must dance along to music, following the guide on the screen. The most surprising thing about this is that its coming to the original Nintendo Wii, a 12-year-old console which has mostly been abandoned.
Beyond Good & Evil 2
Consoles: Unknown
There were plenty of interesting and quirky things going on with the Beyond Good And Evil 2 reveal. The launch trailer was long and interesting, and showed plenty of the series' trademark space-faring shenanigans. The beloved main characters from the original game were also confirmed to be featuring in this prequel. However, the trailer implied that the former protagonist is now a villain. Interestingly, the trailer was mostly cinematic rather than using gameplay footage. That could mean the game is a long way off. Afterwards Ubisoft did share some gameplay footage, although not very much. Interestingly enough, Ubisoft announced an invite for players and fans to submit art assets through Joseph Gordon-Levitt's company Hit RECord. Those selected will be paid and will have their art featured in the game. No release window is known.
Trials Rising
Consoles: PC, PS4, Xbox One, Nintendo Switch
Another entry in Ubisoft's quirky and humorous motorcycling stunt series. Expect all the usual stunts and hilarious wipe-outs that the series has made famous. These games have something of a cult following, so no doubt this will be rapturously received when it launches in February 2019.
The Division 2
Consoles: PC, PS4, Xbox One
Another item which was already covered during the Microsoft conference. Ubisoft didn't have much to add other than to say eight-player raids will be a part of the game. In addition, there'll be three free DLC packs which will introduce new areas, stories, and activities. It comes out 15 March 2019.
Mario + Rabbids' Donkey Kong DLC
Consoles: Nintendo Switch
A massive new addition to the hit Switch crossover game. This new DLC will include a whole new story mode and classic Mario character, Donkey Kong shows up as a playable character. The DLC launches on 26th June 2018.
Skull & Bones
Consoles: PC, PS4, Xbox One
Clearly pirates are all the rage at the moment and Ubisoft hasn't had its fill of sea-faring adventures since the release of Assassin's Creed: Black Flag. This piratical adventure looks to add a slightly more realistic veneer to the same basic gameplay of Microsoft's competitor Sea Of Thieves. The game is a massive, shared-world online adventure where players can team up with one another to control the high seas. It is set for a release sometime in 2019.
Transference
Consoles: PC, PS4, PlayStation VR, Xbox One, VR, Oculus and Vive
This one is something that's being cooked up by Lord Of The Rings star Elijah Wood along with Ubisoft. It's a psychological thriller where the player is a young boy caught in the midst of his father's obsession. The gameplay is essentially made up of puzzles, but is supported by video clips and hints at the family background. It is scheduled for autumn 2018.
Starlink: Battle For Atlas
Consoles: Nintendo Switch, PS4, Xbox One
Now this one looks like something to have on your radar. On the surface it's a space-faring sci-fi game for kids where players pilot spaceships between seven explorable planets, battling various factions who are fighting for control. But there's a bit more to it than that. There's a toys-to-life element where players can build their own module spaceships with real-life toys and have those appear in-game. There's also a further Nintendo-Ubisoft collaboration as its been confirmed that Star Fox character Fox McCloud and his signature ship the Arwing will be playable in the Nintendo Switch version of the game.
For Honor: Marching Fire DLC
Consoles: PC, PS4, Xbox One
This is the biggest DLC for For Honor yet. This update includes a new faction, four new fights, and some brand new (but unrevealed) single-player content. There's also a new game mode called Breach which sees teams of four players each battle with each other. Elsewhere, they also confirmed the starter edition of the game is available for free for PC players on Uplay this week. The new DLC is available 16 October 2018.
Assassin's Creed Odyssey
Consoles: PC, PS4, Xbox One
This was Ubisoft's biggest announcement of E3, marking a whole new character in their award-winning Assassin's Creed series. The game looks to continue from the critically-acclaimed Assassin's Creed Origins in terms of play style, but will also mix in some new elements. Combat has been revamped, stealth is now prioritised and there are now branching dialogue trees which include the option to flirt with other characters in the game. Sea-faring makes a return, as do naval battles. There's also huge army battles to contend with in Odyssey. A simple, but exciting, element of the game is that players will be able to choose between playing as a male or female character from the start. The characters will have very similar but subtly different stories too. It's out on 5 October 2018.
The Crew 2
Consoles: PC, PS4, Xbox One
Just a new trailer for this team-based racing title. There's also the news that an open beta launches on PS4/Xbox/PC on 21 June. The final game is due to be out 29 June 2018.
Sony conference:
The Last Of Us Part II
Consoles: PS4
This is the post-apocalyptic survival shooter that everyone was waiting for, and it looks epic. The trailer shows the player character Ellie having a good time with her friends, before cutting to show her taking down some baddies in a darkened forest, and then cutting back to the party. There's also plenty of new gameplay footage and it looks like the game's stealth system is front and centre this time around. Either way, if you enjoyed the first one, this will bring you everything you need. No official release date has been revealed, but it'll probably be out sometime in 2019.
Ghost Of Tsushima
Consoles: PS4
Open-world samurai game. Can't get much better than that, can you? The game looks absolutely beautiful and more than a few experts have compared the game to the award-winning The Witcher: Wild Hunt, which can only be a good thing. The game is set in a war-torn feudal Japan, but aside from that not a great deal is known about it. Still, the incredible visuals are probably a big enough selling point in their own right, right? Again, no release date was shared.
Control
Consoles: PC, PS4, Xbox One
One of the most surprising reveals during Sony's conference was for Control. This is a time-bending supernatural adventure where you play as an agent tasked with defending the world from supernatural incursions. There wasn't really a release date announced the general window is sometime in 2019.
Resident Evil 2 remaster
Consoles: PC, PS4, Xbox One
A remaster of one of the greatest titles in the Resident Evil series. The first remake was widely praised and by the looks of this one, it should be no different. For everyone who loves a bit of zombie-shooting drama, this should be on your list. The release date is January 25, 2019.
Kingdom Hearts III
Consoles: PS4, Xbox One
This was just another snippet of the game. This time, it showed a Pirates Of The Caribbean themed world with a weirdly uncanny version of Johnny Depp's Captain Jack Sparrow. Either way, it's coming out on 29 January 2019 so there's plenty of time to get excited about it.
Death Stranding
Consoles: PS4
Still no word on what this weird sci-fi horror game from Hideo Kojima actually is, but it sure looks pretty. The wildest part about this trailer was that it lasted a full eight minutes and a half minutes and still revealed basically nothing about how the game will operate. Like most of Sony's announcements, there's no real date for this one.
Nioh 2
Consoles: PS4
Given that its predecessor only came in 2017, fans shouldn't expect this samurai sequel to be available any time soon. Expect this title to maintain the series' interesting blend of Ninja Gaiden meets Dark Souls. No release date was given.
Spider-Man
Consoles: PS4
Finally a game with a release date (7 September 2018)! The Spider-Man trailer dug a little bit further into the game's combat system and showed a few really big exciting set pieces and action sequences. The trailer also showed Spider-Man battling some of his biggest enemies, including Vulture, Electro, Scorpion, the Rhino and Mr. Negative. There's also a surprise character at the end of the trailer whose identity wasn't revealed. Either way, this one looks like the next big superhero game ready to pick up the mantle from the Batman Arkham series.
Déraciné
Consoles: PSVR
No one could have seen this one coming, but the studio which made Dark Souls is making a VR game. You play a spirit summoned to a secluded boarding school by a young girl. You must form bonds with the other students and use your ability to manipulate the flows of lifeforce and time to help decide the kids' fate. It sounds like an cool concept, so it'll be interesting to see where this one leads. It's also due to be out sometime before the end of 2018, so keep an eye out for it.
Free Black Ops III maps if you preorder Black Ops 4
A very small announcement for PlayStation owners. If you pre-order Call Of Duty: Black Ops 4 on the PlayStation store, you'll get a selection of DLC maps to play in Black Ops III. Those with a PlayStation Plus subscription can also get Black Ops III as a free download for one day only.
Destiny 2: Forsaken DLC
Consoles: PC, PS4, Xbox One
Just a new trailer for this one, which seems to show the character Cayde-6 getting shot or perhaps killed. In the case of the latter, no doubt players will spend the whole DLC story mode trying to bring him back to life.
Trover Saves The Universe
Consoles: PS4, PSVR
Created by co-creator and executive producer of Rick and Morty Justin Roiland, this platformer looks like a tonne of wacky fun. The story follows a man whose dogs have been kidnapped by a creature with a beak, who is using their life essence to destroy the universe. Who knows what this game will be like after that description! Still, it launches in early 2019, so hopefully we won't have to wait too long to find out.
The PC gaming conference:
Satisfactory
Consoles: PC
Sent from Earth to colonise an alien planet you have to build huge automated factories. You have to discover oil to make plastics and other resouces. The game has a co-op element where up to four players can team up to help build the factory.
Neo Cab
Consoles: PC
A visual novel set in a neo-noir technological future dystopia. You play as a taxi driver picking up and taking passengers all over the city.
Mavericks Proving Grounds
Consoles: PC
If it sounds like PlayerUnknown Battlegrounds, it's because Mavericks Proving Grounds is borrowing liberally from the latter. As you might expect, it's one of those ever-popular battle royales that all the kids are playing.
The Forgotten City
Consoles: PC
This is a Skyrim mod that became a full game. You play a character exploring a creepy forgotten city with nothing but a torch. The game is a murder mystery set in a mysterious underground city. There's also melee combat against some zombie-looking beasts.
Star Control Origins
Consoles: PC
Procedurally-generated planets, outer space dogfights and modular spaceships. This game sounds like combination of all the popular space-faring games of the past few years. Who knows, it could be fun.
Hunt: Showdown
Consoles: PC
It's not quite a battle royale, but it's pretty much a battle royale. This time the twist is that you use old school weapons like crossbows and throwing knives.
Archangel
Consoles: PC, Oculus Rift, PSVR
Saving the world in a post-apocalyptic disaster zone while wearing a mech-suit. As you do.
The Sinking City
Consoles: PC
An action adventure game where you try to solve a mystery. There's also a sanity mechanic where, if you sanity falls too low, you'll start to have hallucinations, which can affect the story's outcome.
Warframe: The Sacrifice
Consoles: PC
A new bit of DLC for Warframe, a fighting game with some supernatural elements.
Sega is bringing Valkyria Chronicles 4, Bayonetta, Vanquish, Puyo Puyo Tetrism Shenmue I and II, Kakuza Kiwami, Yakuza Zero, and Shining Resonance Refrain to PC
Consoles: PC
All these classic Japanese games are coming to PC thanks to Sega.
Overkill's The Walking Dead
Consoles: PC, PS4, Xbox One
A new take on The Walking Dead franchise that will prioritise emotions and relationships, but also give plenty of cool combat mechanics.
Killing Floor 2: The Summer Sideshow: Treacherous Skies
Consoles: PC, PS4
Yet another post-apocalyptic shooter pitting players against an army of clones rather than zombies. In this DLC pack you'll be taking to the skies in a steampunk airship battling a posse of insane circus freaks.
Road Redemption
Consoles: PC, Mac, PS4, Nintendo Switch, Xbox One
A quirky racing/vehicular combat game based on the cult classic Road Rash series. A launch on PC will precede a 2018 roll out on home consoles.
Man Eater
Consoles: PC
It's an open-world shark simulator. No gameplay was shown.
Bravery Network Online
Consoles: PC
A highly-stylised artistic RPG with plenty of turn-based battles to enjoy.
Morningstar
Consoles: PC
Some sort of virtual farming simulator involving turnips. Not a great deal of gameplay was shown.
Overwhelm
Consoles: PC
A very retro-looking take on the Metroidvania style with elements of Megaman.
Jurassic World: Evolution
Consoles: PC, PS4, Xbox One
A dinosaur park building simulator based on the hit Jurassic World series.
Stormland
Consoles: Oculus Rift
An open-world game in VR. You play as a robot exploring a mysterious alien planet using rocket boots to help you fly around. You can also climb up cliffs using your actual hands (well, the VR controllers you'll be holding anyway!) The most interesting element is a tempest, which hits the map every week and completely rearranges everything you thought you need, uncovering new secrets each time.
Night Call
Consoles: PC
Over the course of this article we've made fun of how many post-apocalyptic shooters are coming out of this year's E3. However, what we could never have anticipated is that there are also multiple taxi driver simulators coming. This one looks darker and grittier than Neo Cab, so we'll see how it shapes up.
Sable
Consoles: PC
A cartoony sci-fi exploration game set on a mysterious desert planet. It's said to be a game about solitude rather than combat or leveling up.
Star Citizen
Consoles: PC
A sci-fi themed massive, multiplayer online game that looks a bit like Destiny. It's been in development for the past seven years so it should be ready to play any day now.
Genesis Alpha One
Consoles: PC, PS4
Yet another space-faring first-person-shooter. The gimmick with this one is that it's said to combine combat and resource management of your spaceship.
Don't Starve: Hamlet
Consoles: PC
A funky bit of DLC for Don't Starve that sees those cute little cartoon characters exploring Indiana Jones-style ruins.
Just Cause 4
Consoles: PC, PS4, Xbox One
The third showing of Just Cause 4 at E3 this year. Look at the Microsoft and PS4 conferences entries for more news on this one.
Telltale's The Walking Dead
Consoles: PC, PS4, Nintendo Switch, Xbox One
The final chapter in the critically-acclaimed Telltale point-and-click takes a bit of a time jump. This time Clementine will be transformed from dependent to provider for AJ, the young boy she has been raising for the last few chapters in the series. There's also some new unscripted combat sections.
Noita
Consoles: PC
A 2D action roguelike set in a procedurally generated world where every single pixel is simulated.
Two Point Hospital
Consoles: PC
If you were one of the people who were playing Theme Hospital while everyone else was getting into The Sims, this is the game for you. A brand new hospital simulator, for all your hospital simulation needs.
Realm Royale
Consoles: PC
It's literally just another battle royale game. This time the gimmick is that it's based on fantasy RPGs with various warrior classes.
Ooblets
Consoles: PC, Xbox One
Arguably the most charming game of E3 so far, this one looks a bit like a weird cross-between Nintendo's Animal Crossing and Pokémon series. There's also a healthy dose of Harvest Moon in there, so expect to enjoy plenty of gardening and farming fun with this one. Combat is done via dance battle, which should tell you how cute this one should be.
Anno 1800
Consoles: PC
The latest in Ubisoft's hit real-time strategy simulator. As you might expect, this one is set in the 1800s and features an industrial revolution that players will be able to manage themselves.
Rapture Rejects
Consoles: PC
Yet another battle royale, but at least this one seems to be bringing something a bit quirky to the table. Using an art-style similar to the popular Cyanide & Happiness web comic, this one features a group of people who got left behind in the rapture going all murderous on each other. It's a battle royale in 2D, which is pretty unique for this genre.
Hitman 2
Consoles: PC, PS4, Xbox One
The biggest reveal of the PC gaming conference was the announcement of Hitman 2. It's not even a PC-exclusive game but who cares?! The game takes place in Florida. Players work as an assassin who is contracted to take out various people. There are lots of new mechanics, such as the ability to hide in crowds, and new weapons to take down your targets with.
Nintendo conference:
Daemon X Machina
Consoles: Nintendo Switch
Some kind of giant robot-fighting battle game where you play as a giant robot fighting even more gigantic robots in both desert wastelands and in cities. There's also an aerial combat element.
Xenoblade Chronicles Torna – The Golden Country
Consoles: Nintendo Switch
A new set of DLC for Xenoblade Chronicles 2 which sees heroes battling against a new evil threat called Malos. There also look to be some new lesser enemies to take down. Due out in September 2018.
Pokémon Let's Go Pikachu and Pokémon Let's Go Eevee
Consoles: Nintendo Switch
Just more of what was already confirmed a few weeks ago, the first section didn't really show anything new aside from showing that the Mew character will come with the new peripheral Pokéball Plus. Due November 2018.
The Mythical Pokémon Mew awaits you in the #PokeBallPlus! Trainers who pick up this special accessory will be able to add Mew to their #PokemonLetsGo Pikachu or #PokemonLetsGo Eevee team! https://t.co/vwaeeWxGzI #E32018 pic.twitter.com/7IxKveJPqw

— Pokémon (@Pokemon) June 12, 2018
Super Mario Party
Consoles: Nintendo Switch
A new Mario Party for the Switch which allows users to play together on just one or multiple Switch consoles. There looks to be a focus on a collaborative and team battles using multiple Switch consoles. Obviously, like other entries in the series there are plenty of new games, some of which use the Switch's motion controls.
Fire Emblem Three Houses
Consoles: Nintendo Switch
A new main series Fire Emblem game bringing Nintendo's trademark battle simulator to the Switch. For the first time it will give a real sense of scope over battles as you'll be able to see soldiers fighting. There also looks to be a kind of RPG element with characters running around in a third person perspective.
Fortnite
Consoles: Nintendo Switch, Android, iOS, Xbox One, PS4, PC
After literally months of rumours, Fornite was finally confirmed for Switch. It has local multi-player and new mini-game modes for Switch. It is already available. The battle royale mode is confirmed for Switch too, something which was in no real doubt, but some people had concerns about it anyway.
Overcooked 2
Also rumoured for a few weeks, this sequel to Overcooked comes with new ingredients, kitchens, and recipes to make. Due on 17 August 2018.
Killer Queen Black
Arcade multi-player phenomenon. Two players can battle one another with a local co-op mode.
Hollow Knight
Metroidvania platformer with a cutesy art style. All the games DLC is available within. Already available to download from now.
Octopath Traveler
Consoles: Nintendo Switch
A new demo is available as of 14 June.
The massive sizzle reel
Consoles: Nintendo Switch
Nintendo also shared a huge sizzle reel of games that are coming to Nintendo Switch in the next few months. The games included in the reel were:
Starlink Battle For Atlas
Trailer
Arena Of Valor
Minecraft
Sushi Striker: Way Of Sushido
Pixark
Just Dance 2019
Dragon Ball Z Fighter
Splatoon 2 Octo Expansion
Captain Toad Treasure Tracker
Ninjala
Ark Survival Evolved
Paladins
Dark Souls Remastered
SNK Heroines
Monster Hunter Generations Ultimate
Wolfenstein II
The World Ends With You
Megaman 11
Mario Tennis Aces
Super Smash Bros. Ultimate
Consoles: Nintendo Switch
Masahiro Sakurai came on screen to share details on the brand new Smash Bros. game for Switch. Confirmed fighters so far include literally every fighter who has ever appeared in a Smash Bros. game ever before, including third party characters like Sonic, Snake, Bayonetta, and Pac-Man. There's also new fighters in the form of Splatoon's inklings, Ridley, and Princess Daisy. However, most characters have to be unlocked.
The game looks like it has a slightly changed up art style but also includes many of the popular elements from the last games are still there. Obviously there have been some balance tweaks and new stages added to the game. Nintendo also confirmed the game will be compatible with Gamecube controllers, as will Amiibo toys. The game will launch 7 December 2018.