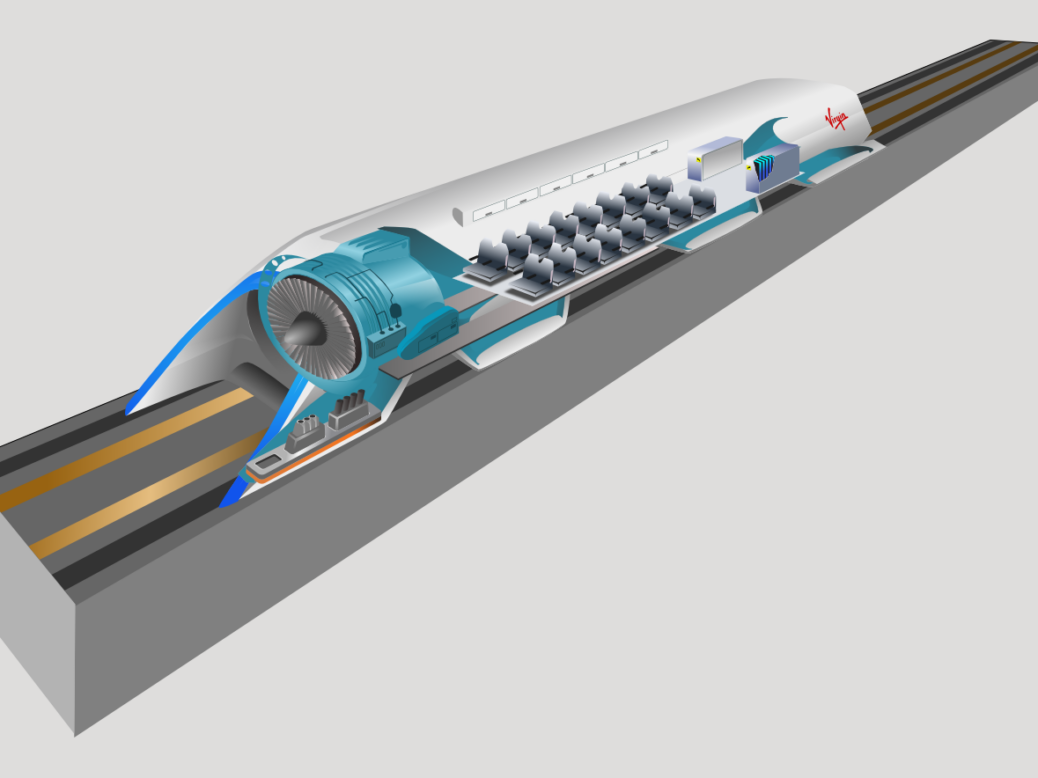 The Hyperloop race is on worldwide, ever since Elon Musk came up with the idea in 2013. But it looks like a UK Hyperloop is out of the running, according to a report from the Transport Research Laboratory, which is currently delivering projects in UAE, Qatar and India.
Companies such as Virgin Hyperloop One, working on the new mode of transportation where magnetically levitated pods are propelled within a tube, have been aiming to have a fully operational system in the next three years, by 2021.
But the topography, the hilly landscape in the UK, says the Transport Research Laboratory (TRL), is a big problem for building a Hyperloop track.
Added to this are the built-up nature of the country's landscape and its lack of straight roads, in contrast to the US, where Elon Musk first suggested the Hyperloop be built.
TRL says Hyperloop would have to be built underground in the UK, which would increase capital costs and make maintenance and emergency evacuation more difficult.
The UK Hyperloop dream: London to Edinburgh in 50 minutes
In terms of potential speeds, says TRL, Hyperloop would take 50 minutes to travel from London to Edinburgh, versus three and a half hours by high-speed rail and one hour and ten minutes by air.
It will also be five to six times more energy-efficient than air for short routes and two to three times more efficient than rail.
Virgin Hyperloop One chief executive officer Rob Lloyd said: "We will move people and goods at very high speeds, with very little energy, no noise pollution and a very small footprint, all of which gives us something that is ultimately faster, safer, cheaper and greener than other current transportation alternatives."
Vice president Colin Rhys said in June 2018: "You'll see a production system running in 2022-2023 and that will either be occurring in India, Saudi Arabia or the UAE. All of those three are in the race right now to hopefully have shuttles on the ground within the next six to eight months."
Hyperloop still in testing
The Hyperloop concept is still in the testing phase. It has reached speeds of 240mph, but it is hoped that capsules like Quintero One will achieve speeds of more than 700mph.
More trials will prove the concept, but implementation costs and support are always major factors.
The Department for Transport said in 2017 that it would take over two decades for Hyperloop to come to the UK.
The political and economic support in Saudi Arabia, combined with the country's landscape make it a more favourable site for the system than the UK, says TRL.
It also says moving freight by Hyperloop has greater potential than moving people because of human factors, including physical and mental passenger comfort: noise, vibration, motion sickness, accelerating and decelerating forces.