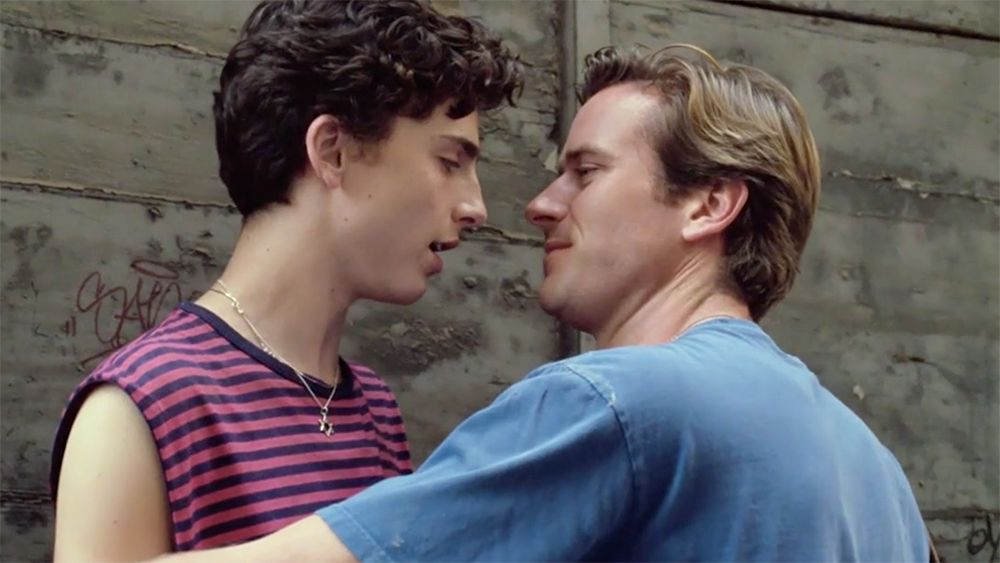 Despite critical acclaim from critics and audiences around the world, the Beijing International Film Festival will not screen Call Me By Your Name.
Reuters reports that Oscar-winning the bisexual coming-of-age drama has been pulled from the festival programme.
Neither Sony Pictures Entertainment nor festival officials have commented about the film's removal.
The plot of Call Me By Your Name follows a 17-year-old Italian boy falling in love with a 24-year-old exchange student who comes to live with his family over the summer.
Initial screening lists from 16 March included the film, however newer ones do not.
Speaking to Reuters, a person with knowledge of the matter said regulators did not approve the screening proposal.
Background:
China doesn't explicitly ban either bisexuality nor homosexuality. Some of the country's cities have a thriving gay scene.
However, in general, attitudes are conservative which leads to occasional censorship.
In 2017, the Chinese government banned internet and audiovisual content featuring "abnormal sexual behaviours". Controversially, this included homosexuality.
The government also shut down lesbian dating app Rela in May 2017, a month after Zank, a similar dating app for gay and bisexual men was shut down for "broadcasting pornographic content".
All this could be part of a programme of increasing government controls on the media.
On the same occasion the Chinese government voted to scrap presidential term limits, it also voted to allow the ruling Communist Party's publicity department to control over all film, news and publishing.
There is no clear rules regarding depicting homosexuality on film in China. Some films make it past censors, others do not.
The most infamous censorship of a gay-themed film in China was in 2006 when censors banned Brokeback Mountain. This was in spite of it being helmed by Chinese director Ang Lee. The director received applause from state media for his Oscar win. Other films such as Cloud Atlas and Alien: Covenant had gay themes edited out.
In general, it seems censors will allow gay-themed films as long as they don't show explicit sex scenes.
Ironically, Call Me By Your Name attracted some criticism in the West for not being explicit enough in its depiction of homosexuality.