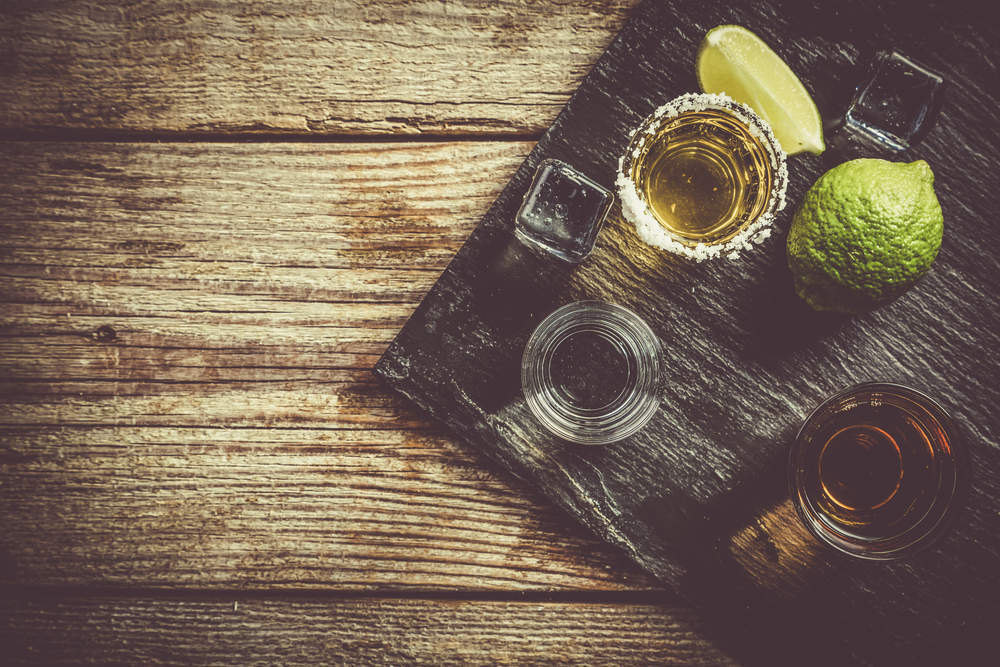 Another week, another damning study that suggests you're slowly destroying your body and damaging your brain by filling yourself with beer and wine.
In recent months, research has linked alcohol consumption with causing cancer, weight gain and violence. Alcohol has also recently been linked with causing anxiety in children that see their parents intoxicated.
Of course, alcohol-drinkers will have heard many of these claims before. Likewise, most of them are probably true. Excessive alcohol consumption doesn't tend to end well and is definitely best avoided.
However, there might be more benefit to pouring an extra glass of wine, or grabbing another pint than you think.
While most alcohol studies produce negative results, some researchers have found ways to make drinking a more positive experience.
The (possible) benefits of alcohol
Their sample groups may be small and evidence may be questionable. However, these alcohol-induced benefits should cheer you up ahead of the weekend:
How well do you
really

know your competitors?

Access the most comprehensive Company Profiles on the market, powered by GlobalData. Save hours of research. Gain competitive edge.
Company Profile – free sample
Thank you!
Your download email will arrive shortly
Not ready to buy yet? Download a free sample
We are confident about the unique quality of our Company Profiles. However, we want you to make the most beneficial decision for your business, so we offer a free sample that you can download by submitting the below form
By GlobalData
Alcohol makes it easier to speak foreign languages
Dutch courage is very, very real.
Alcohol is a disinhibitor. It lowers inhibitions and gives you the confident to do things that, in normal circumstances, you wouldn't dream of doing.
It is for this reason that alcohol is so often the cause of bar fights and unwanted tattoos. However, according to researchers at Maastricht University, Liverpool University and King's College London, Dutch courage comes with its perks.
A group of doctors studied 50 Native German speakers that are currently attending the university that had only recently learnt to speak Dutch.
In order to test the effects of alcohol on foreign language skills, researchers split participants into two groups. One group was given an alcoholic drink and the other was given a non-alcoholic drink. They were then asked to participate in a speaking test.
The study found that those that had consumed alcohol were able to pronounce words better. This is likely due to alcohol's disinhibiting effects, which made the alcohol-drinkers less conscious of the way that they sounded speaking with a foreign accent.
However, Dr Fritz Renner, one of the researchers behind the study, insists that the amount of alcohol consumed is important:
"Higher levels of alcohol consumption might not have beneficial effects on the pronunciation of a foreign language."
In other words, drink too much and your fancy pronunciation will soon be swapped for slurred gibberish.
Alcohol keeps you healthy
It's hard to know what to believe. Some research will have you believe that alcohol leads to nothing good. On the other hand, numerous studies have also found that alcohol is great for your health, helping to maintain your mind, body and soul.
One study conducted earlier this year found that adults who regularly drink are less likely to suffer from cognitive decline, therefore avoiding problems such as dementia in old age.
The study, conducted by the University of California San Diego School of Medicine, found that people aged over 85 who had consumed moderate to heavy amounts of alcohol at least five times a week were half as likely to have declined cognitively as non-drinkers.
Likewise, a study published by Danish researchers in health journal Diabetologia, which looked at 76,500 participants, found that drinking moderate amounts of alcohol at least three days a week lowered the chance of developing type 2 diabetes by 27 percent in men and 32 percent in women.
According to the researchers, this could be due to the blood sugar stabilising effects of particularly alcoholic beverages, such as wine.
Alcohol makes you more creative
A number of hugely successful creatives battled with alcohol abuse. Authors Edgar Allan Poe, Ernest Hemingway and John Steinbeck all had their struggles. It's also a big problem in the music industry.
However, a recent study suggests that their battles with alcohol might be the driving force behind their creativity.
Conducted by researchers at the University of Graz's Institute of Psychology, the study tested the effects of alcohol on creative cognition.
Two groups of participants took part. One group drank beer while the other consumed a non-alcoholic beverage. The researchers didn't disclose to the participants which group that they were part of.
The participants were asked to complete a number of creative tasks, such as guessing the link between words, both before and after consuming their drink.
Those that had consumed alcohol performed 40 percent better the second time. Their alcohol-free opposition were unable to improve on their initial results.
Alcohol can help you to lose weight
This one goes against everything that your doctor has ever told you. They aren't lying. Alcohol is packed full of calories that will undoubtedly leave you struggling to do up the buttons on your jeans after a while.
However, the American Chemical Society believes that tequila refutes the claim that all alcohol makes you fat.
Speaking at a American Chemical Society meeting, researchers explained that a particular plant used in the tequila making process could counteract the calories.
The team of researchers found that natural sugars found in the agave plant, known as agavins, helped to reduce glucose levels and increase insulin production. This in turn lowers the risk of developing type 2 diabetes.
However, most notably, it also increased GLP-1, a hormone that slows the stomach's empting process. As a result, tequila could make you feel fuller for longer and eat less as a result.
Although, this research was conducted on mice, so doing a shot after every meal isn't recommended.
Alcohol makes you stronger
This doesn't mean that alcohol gives you superhuman strength. Please don't attempt to lift anything too heavy after a few drinks… The consequences will inevitably be bad.
However, drinking alcohol, specifically beer, could help to make your bones stronger, improving your balance, posture and strength.
We usually turn to milk to do this job. While an undeniably important substance to maintain strong and healthy bones due to its high levels of calcium, beer could be just as important.
According to research, as posted in the International Journal of Endocrinology, silicon also plays an essential role in the formation and maintenance of healthy bone. Thankfully, beer is on hand to provide you with all the silicon that you need.