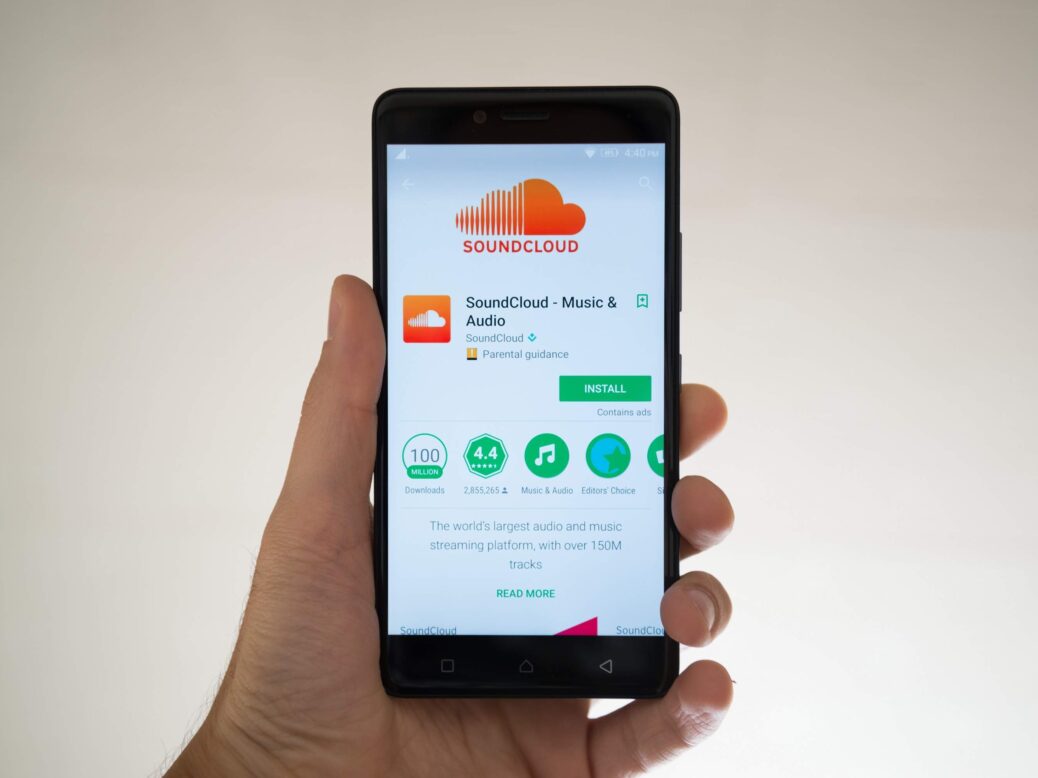 2017 has been a difficult year for a few technology companies.
Uber has been dogged by scandal after scandal. Google is recovering from the internal memo that denounced its culture and criticised its female staff. Blue Apron and Snap both went public are now seemingly in a downward spiral. SoundCloud is on the verge of closing and Twitter is still not making any money.
What is going on?
Verdict spoke to Rob Kniaz, founding partner at early-stage investor firm Hoxton Ventures, about the issues some of these companies are facing and whether they can pick themselves up and move on.
1. Blue Apron
Blue Apron was founded five years ago in New York by Matt Salzberg, Ilia Papas and Matt Wadiack, as a food subscription and delivery service. It sends boxes of fresh ingredients and recipe cards for consumers to make restaurant-standard meals at home.
Earlier this year, it marketed an initial public offering (IPO) at a valuation of around $3.2bn.
"Snap and Blue Apron are the poster children for companies that weren't IPO-able"
However, since going public it has run into a number of issues. For starters, Amazon bought Whole Foods which up-ended the food industry, before launching its own on-demand food subscription service.
Last week, it was reported that the startup was closing a facility in New Jersey and cutting around 1,200 staff.
And this week, it announced its first results since its IPO and revealed it had a bigger-than-expected quarterly loss with a nine percent decline in customers.
The problem with Blue Apron, according to Kniaz, is that its customers aren't sticking around.
"It's the same kind of problem with all these subscription services, customers in minus customers out. The average period of a customer for Blue Apron is three to six months. And then people get tired and move on to something new," he said.

"I'm not sure of the core reasons; whether it's psychological that people with any subscriptions get tired and quit, or they get tired of the recipes, or the recipes are changing."
As well, Blue Apron, and other delivery services like its competitor Hello Fresh, offer new customers discounts to get them involved.
"If you're giving away £40 off or $50 off, they're doing a lot of heavy couponing. To pay that back, it requires someone to be part of the brand minimum for six months. It doesn't build an empire, where customers are loyal and sticking around forever."
There is also the issue of how to expand the brand outside of its core user base. Its core base is often found in cities such as London and New York and is a fairly young demographic.
"How do you project it out to something that your grandmother would use, or Generation X, or Baby Boomers? I'm still not convinced it's really ready for that mass-market, that it would work on that kind of scale," said Kniaz.

"Snap and Blue Apron are the poster children for companies that weren't IPO-able," he added.
2. Snap
Speaking of Snap, this is another startup that went public earlier this year, surrounded by a lot of hype, and hasn't delivered since.
Once it went public, the parent company of Snapchat, was worth the same as Deutsche Bank. However, in its first reported quarter, it posted a $2.2bn loss and a slowdown in user growth.
These losses are growing and shares at the company fell 14 percent this week after it posted more than $400m in quarterly losses.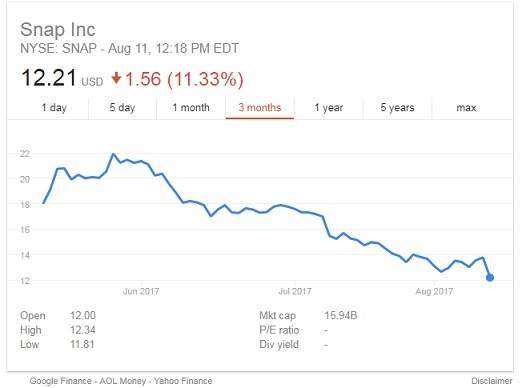 "It's become abundantly clear that Snapchat is a niche social network for under-25-year-olds in North America, basically. It doesn't succeed in any other demographic," said Kniaz.
Was it too early for Snap to go public then?
"It depends on what perspective you're looking at. Generally, when a company is public, you should have a fundamental business model that works. I think for when I would invest, it does feel early, it doesn't feel like a real business yet."
3. SoundCloud
In terms of the European tech scene, SoundCloud was somewhat of a darling, yet this year it has been beset with headlines about how it is failing.
It recently fired 40 percent of its staff and today was seen as a "do or die", according to Axios, as it scrambled to get its investors to put more money into the company.
"Spotify at least, for better or worse, has maintained the product. Its added more things and probably made it better every year. SoundCloud, I think, went retrograde"
A reorganisation proposal, published by Axios, said the company needed $169.5m to allow it to pay off its remaining debt and ensure its future, otherwise, it would face "liquidity concerns in the near term."
Kniaz said he looked at investing in SoundCloud during its seed funding round.
"Both my partner and I saw it at our prior fund and looked at the deal. At that stage, it was a very interesting deal. It was huge growth, it made a lot of sense from a Seed A or Series A perspective. It was unclear about how they would make money, but it was a good looking business."
However, from the outset, Kniaz said one thing that was always going to hold the startup back was dealing with the music labels.
"For us, anything in the music space, if it's going to touch licensed music, it's going to be difficult because no matter what your plans are or how successful it is, more often than not you turn into a bad business because the music labels make your life hell.

"Spotify at least, for better or worse, has maintained the product. Its added more things and probably made it better every year. SoundCloud, I think, went retrograde."
One thing that has dogged SoundCloud during its difficult time is how much money the company seems to be burning through. Last year, Twitter's venture capital arm alone put $70m into the startup. Then earlier this year, it raised another $70m in debt funding.
At the end of last year as well, Spotify backed out of talks to buy SoundCloud. A source told TechCrunch at the time that this was over fears that an acquisition could negatively impact its IPO preparation.
It seems unlikely that anyone else will be looking to buy SoundCloud now, particularly as a result of the mistakes it's made along the way.
"SoundCloud made a foolish choice of ignoring EDM (electronic dance music) by going after licensed music more. So all the DJs and people on the platform went away or got fed up with it.

"They gave up their core base, tried to compete with Spotify, which didn't go anywhere and made no one happy," said Kniaz.
4. Twitter
On to Twitter.  After it's second quarterly results,  it revealed that it hadn't added any new monthly active users. This caused its shares to drop 13 percent.
"Twitter is extremely over-valued for what it is"
As well, advertising revenue on the platform decreased eight percent year on year, from $533m in the same quarter last year, to $489m.
"I think the question is for Twitter: what's the right valuation for a business like this?" said Kniaz. "Right now, it has a tech company growing valuation, it's fundamentally not a growing business because by every definition it's flat.

"The users aren't growing, the monetisation isn't growing so it's literally a steady state."
Earlier this year, it was rumoured that Twitter was going to start charging users $20 a month for a premium service. However, this hasn't seemed to have come to fruition.
"I suspect the reason they haven't added a premium service is that people haven't expressed a willingness to pay for it. I don't think there's a clear answer to this," said Kniaz.
For Twitter, the problem may be down to its user base. It has a clever and literate user base, that is difficult to run ads by, said Kniaz.
"Most of them don't like ads, they won't click on ads and they don't want to see them. Twitter's big benefit Is that it became a communication channel for celebrities to fans. But, they never figured out how to make those people pay."

"Fundamentally, it's like a Reddit. Basically, a $1bn company at best and even then, Twitter is extremely over-valued for what it is."