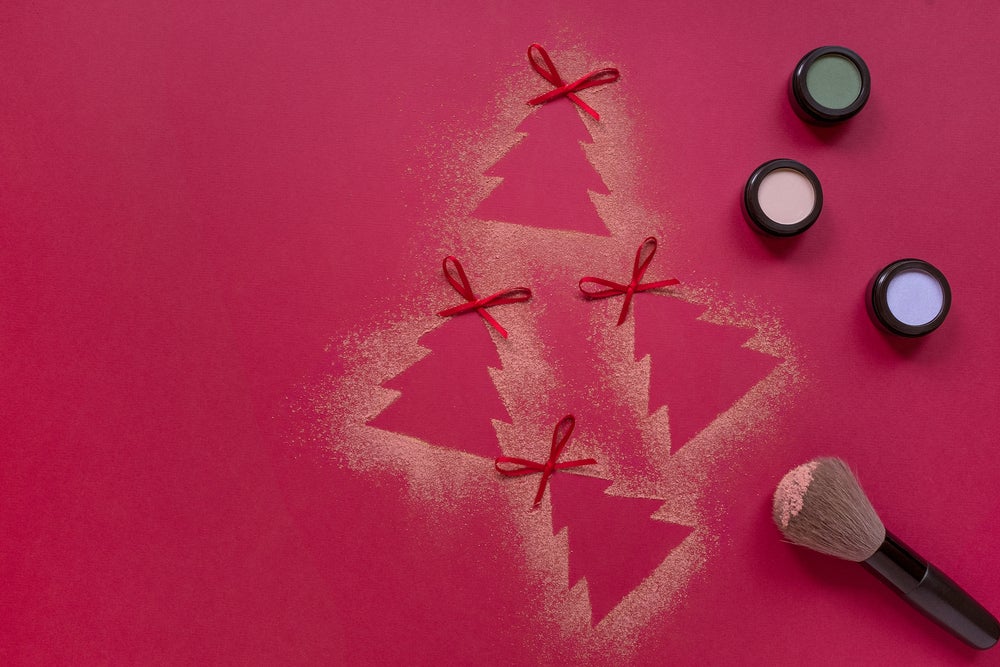 If you have a loved one that is all about glamour and beauty then Christmas is the ideal time to treat them to some beauty goodies.
Verdict has pulled together the ultimate list for makeup and beauty lovers, and with something here for every budget, there no excuse to not click and purchase.
The problem with buying for beauty and makeup fans is the risk that they already own the latest products (thank the beauty influencers and Makeup Academy on social media for this). So now you have the dilemma of trying to buy something that they don't already have.
The trick is to look out for new products from iconic brands such Urban Decay or Too Faced as they tend to release items during the countdown to Christmas.
There is also the option of investing in indie beauty brands, the ones that are quirky, independent and have fabulous products without the hefty price tag.
Verdict has done the work for you. Whether you are looking for something to really spoil, or just a little stocking filler, there is something for everyone and every budget. You can thank us once you've crossed each name off of your Christmas shopping list.
---
Luxury Glamour – £100 and more
---
Charlotte Tilbury: Luxury Lipstick Wardrobe
How much is it? – £220.00
What makes it great? – Gift your loved one the perfect lips to get them ready for the perfect kiss under the mistletoe with this wonderful selection of lipsticks.
This lipstick library is a truly glamorous present for lipstick lovers, featuring some of Charlotte Tilbury's iconic shades, such as Love Bite and So Marylyn, all wrapped up on a beautiful ribbon-tied gift box.
The secret of the lipsticks is that they leave a UV shielded coating, provided on application, which leaves lips moist and plump.
Purchase Charlotte Tilbury: Luxury Lipstick Wardrobe
---
Cover FX: Glam & Glow Liquid Lights Vault
How much is it? – £180.00
What makes it a great? – This is for anyone who loves to glow. If a highlighter is their number one beauty item then this vault is all they need, with seven highlighters and radiance enhancers. This is a limited-edition Cover FX product, so you will need to be quick to snap this up. The selection features custom enhancer drops in shades Halo, Rose Gold and Candlelight. Alongside these there are glitter drops in shades Mirage, Aurora and Lunar. All the bottles are full-sized and for optimum use, you can even mix each into other products.
Purchase Cover FX: Glam & Glow Liquid Lights Vault
---
FOREO UFO Smart Mask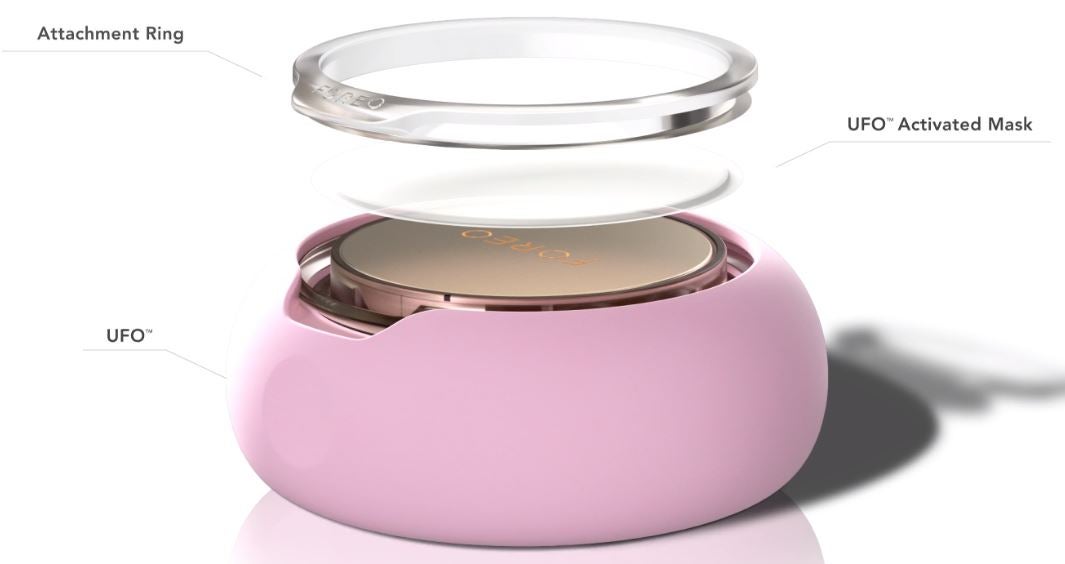 How much is it? – £249
What makes it great? – This is the world's first smart mask treatment, which will help you to save time on your skincare routine. This device combines technology and Korean mask formulas for an out-of-this-world-facial.
This perfect for the person who prides themselves with skincare but does not have a lot of time on their hands. To use the UFO, simply attach the selected mask and glide over dry skin in circular motions – the device automatically turns off indicating the end of your facial.
The device can be connected with the FOREO beauty app for a personalised beauty profile. The app shares beauty tips and advice on which UFO activated mask is best for you.
---
Under the tree treats – £100 and less
---
Delilah Colour Intense Eyeshadow Palette
How much is it? – £34.00
What makes it great? – This palette comes in a choice of two shades, Damsel or Jezebel. Each palette consist of nine shades of velvety mattes, shimmers and glamorous metallics. The Damsel palette features beiges, chocolate browns and burnished, bronzes creating a sultry look on the eye. The Jezebel palette delivers the smokey eye with smouldering tones of pinks and greys. This is perfect for long-lasting wear.
Purchase Delilah Colour Intense Eyeshadow Palette
---
Nanshy masterful collection pearlescent white brush set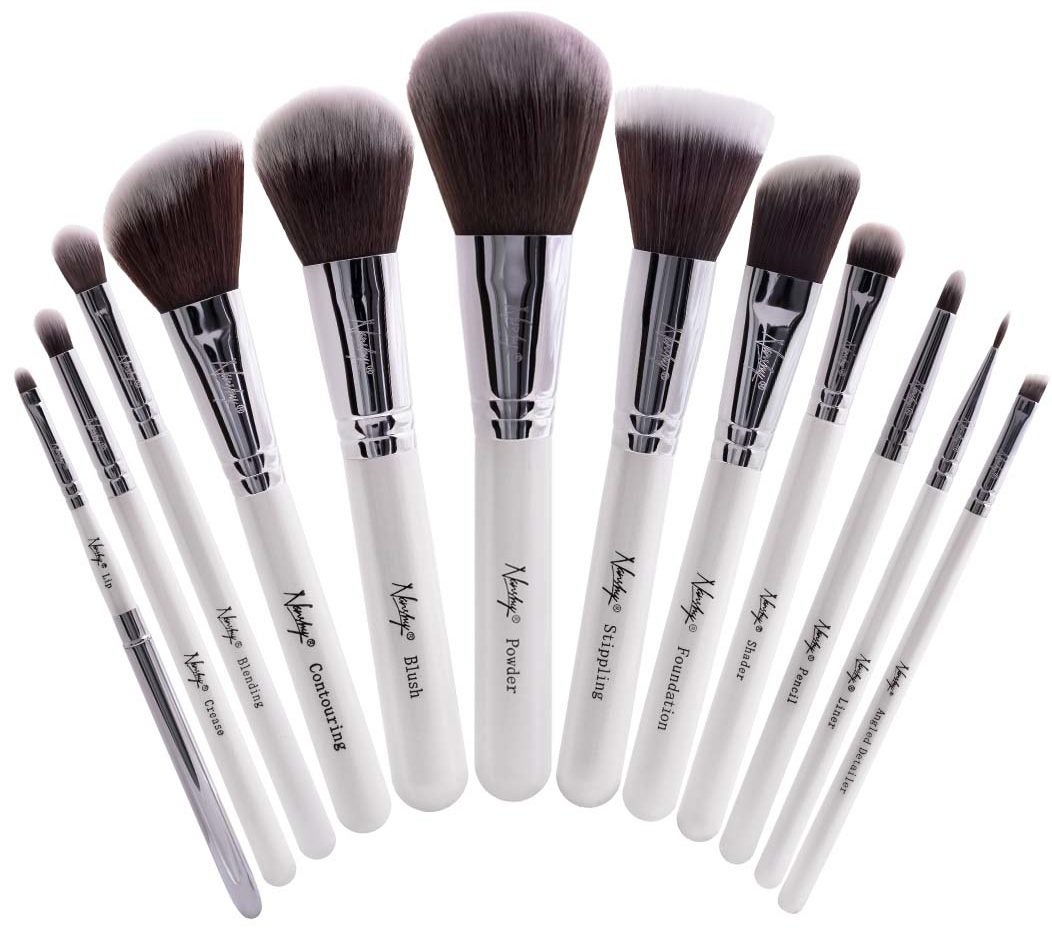 How much is it? – £49.95
What makes it great? – There are 12 distinctive makeup brushes each with a specific purpose, making it the perfect set to prepare for a magical night out in the city this New Year's Eve.
The bristles are soft and silky, whilst also firm and durable, allowing for the creation of an effortless blend for application on the face.
Purchase Nanshy masterful collection pearlescent white brush set
---
Walden Natural Perfume Gift Set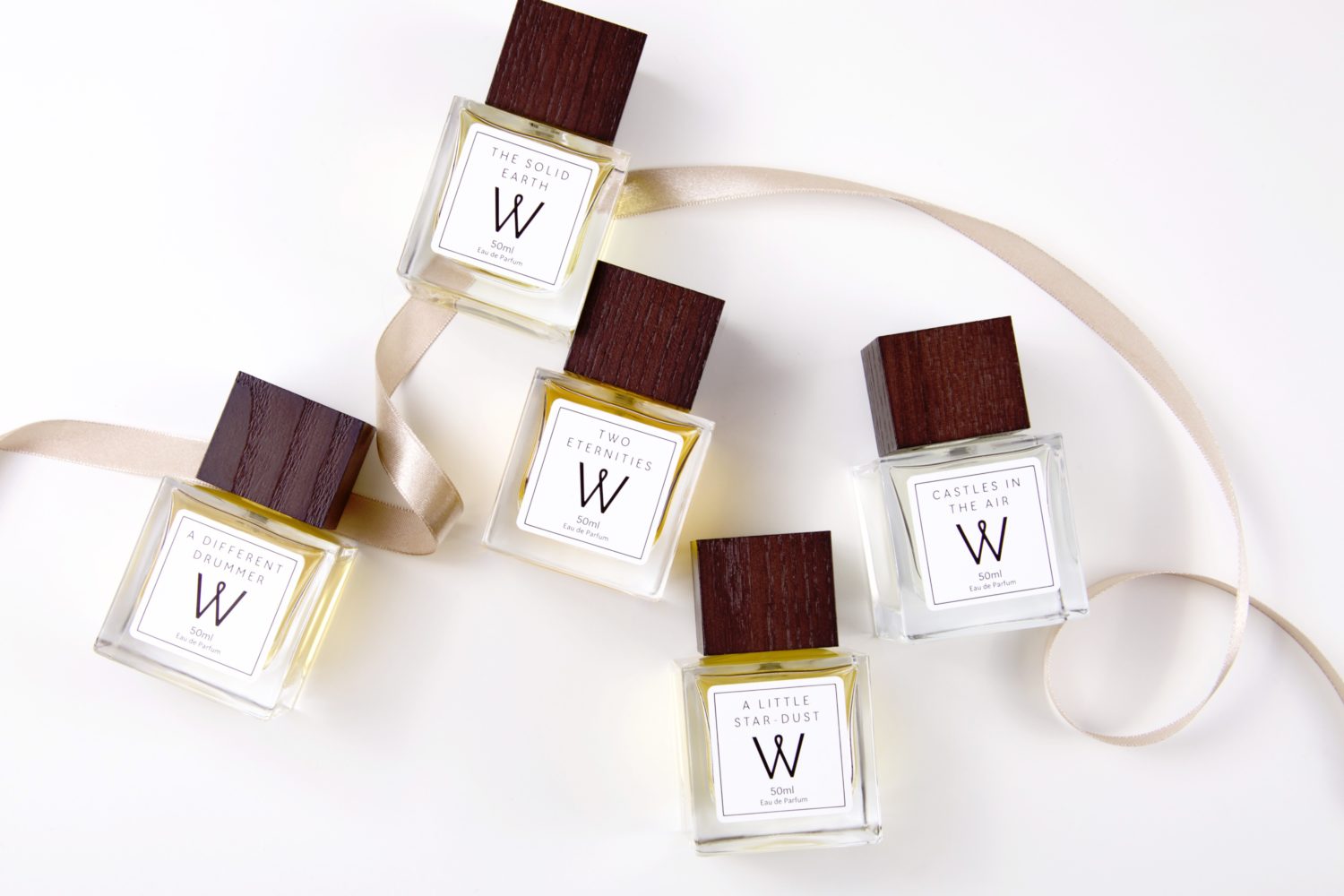 How much is it? – £30.00
What makes it great? – This perfume set is completely natural, made from natural absolutes, resins and essential oils that come together to create a fragrance that lasts all day.
The set includes five distinct smells that will serve well on different occasions. 'A Different Drummer' contains spicy notes of pepper, cedarwood and amber, as well as subtle tones of amyris sandalwood. 'A Little Stardust' is a floral concoction of ylang and ylang, iris and jasmine topped with hints of tonka bean. 'Castles In The Air' is a fresh intoxicating scent containing citrus and hints of tropical flowers along with lavender. 'Two Eternities' is like stepping out into the forest with notes of wild roses, jasmine, iris and a citrus base of bergamont and sweet orange oil. The final fragrance 'The Solid Earth' contains hints of pettigrain, vetiver and light patachouli oil.
All five perfumes are oil-based and come with a rollerball application.
Purchase Walden Natural Perfume Gift Set
---
Lyonsleaf Marshmallow Soften & Rejuvenate Facial Oil

How much is it? –  £12.99
What makes it great? – Facial oils are on-trend and a staple skincare item for many. Why? They contain natural ingredients that are great for your skin. Made from 100% natural plant oils, no nasty chemicals will be coming into contact with your skin. In fact, these should really be called magic oils, and few offer more than this Lyonsleaf offering.
The Lyonsleaf Marshmallow Soften & Rejuvenate Facial Oil helps to retain moisture in the skin. It contains a blend of rosehip oil, borage oil, avocado oil and baobab oil, all of which contain large amounts of good fatty acids that your body can't make for itself, as well as plenty of vitamins to nourish the skin. This magic bottle also contains 50% of marshmallow macerated oil, which helps to plump skin to erase fine lines.
You can also use this facial oil on chapped heels, elbows or hands that are damaged and dry.
Purchase Lyonsleaf Marshmallow Soften & Rejuvenate Facial Oil
---
Procoal activated charcoal teeth whitening powder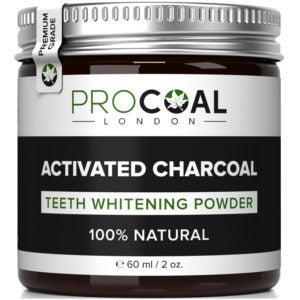 How much is it? – £9.99 (on sale)
What makes it great? – This powder has been designed to take out stains and discoloration from the surface, which makes it the perfect stocking filler for those who want ultra-glamorous white teeth.
This little jar will last approximately five to six months, making it an affordable home teeth whitening kit.
This powder is 100% vegan and natural and also hasn't been tested on animals.
Purchase Procoal activated charcoal teeth whitening powder
---
Verdict's Christmas gift guides
Alcohol gifts for Christmas: Luxury tipples to spread some Christmas spirit
Want to go more zero-waste this Christmas? Here is the ultimate zero-waste Christmas gift guide
Christmas gifts for unicorn lovers 2018: Our guide to the perfect weird and wonderful presents