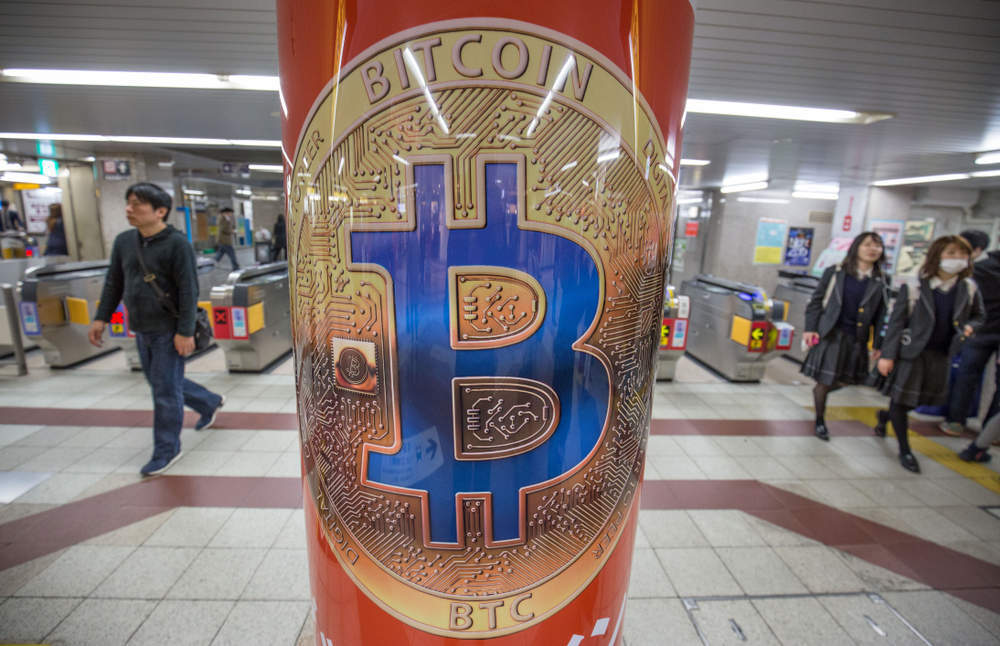 Japanese online broker Monex Group has said it's considering buying local cryptocurrency exchange Coincheck, it was reported earlier today, sending the Monex share price soaring.
Nikkei business reports Monex could offer several billion yen for a majority stake in the Tokyo-based exchange as soon as this week.
It's thought the brokerage aims to install a new management team and rebuild the cryptocurrency exchange under its own supervision, however Monex told the Financial Times, "nothing has been decided".
Monex shares rose by 23% Tokyo.
Coincheck was recently hit by a high-profile $530 million cryptocurrency theft, triggering a regulatory crackdown on digital money like bitcoin, and has since then been hit by three class action lawsuits from customers.
Coincheck has said it's "looking for support from a third party".
Last month Japan's Financial Services Agency (FSA) enacted a cryptocurrency crackdown ordering two cryptocurrency exchanges in the country to suspend operations.
The FSA ordered FSHO and Bit Station, exchanges based in Yokohama and Nagoya, to temporarily halt their operations in the aftermath of Coincheck's massive theft.
Japan has so far been accommodating to cryptocurrencies, attracting international business and investment in the blockchain technology that underpins it.
As many as 10,000 businesses in Japan are thought to accept bitcoin, and bitFlyer — the country's main bitcoin exchange — saw its user base grow beyond one million in November last year.
China is cracking down on virtual currencies, and the UK and the US are encouraging use of its technology though not the currencies themselves.
Meanwhile, the crypto markets are in the midst of a heavy sell off after huge gains at the end of last year on fears South Korea and China could announce tougher regulations.
The total value of all cryptocurrencies, which hit a record high of $830 billion in early January, fell close to 70 percent to $251 billion in the last week of March – the lowest level since 23 November, according to CoinMarketCap.
Worryingly for bitcoin holders the growth of new active bitcoin users is slowing, indicating the cryptocurrency's market capitalisation will not grow as quickly as it has, according to Swiss researchers.
Experts point to the so-called Metcalfe's law which says the value of a network is proportional to the square of its users and by that principle, bitcoin's market value by the end of the year should be no more than $77 billion, Spencer Wheatley and Didier Sornette, both professors of entrepreneurial risks at ETH Zurich wrote in a March paper.
That $77 billion is $41 billion, or nearly 35%, less than bitcoin's current market cap of $118 billion.
The paper will add to fears the market is overvalued, which has led to a 50% fall in the price of bitcoin in the first three months of 2018 after a 13 times price rise last year.