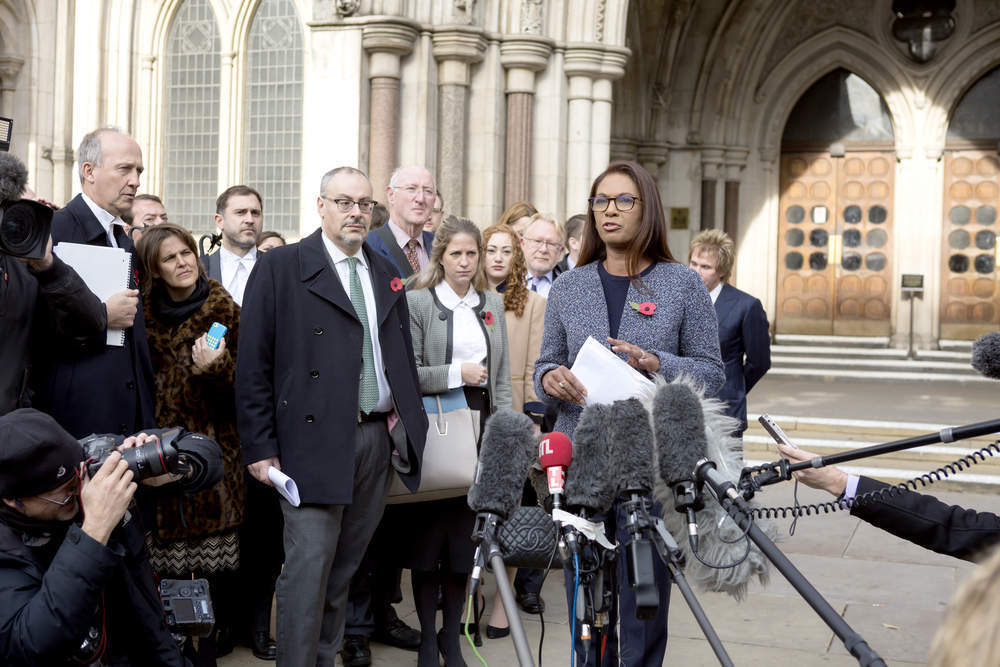 Good morning, here's your Thursday morning briefing to set you up for the day ahead. Look out for these three things happening around the world today.
Gina Miller publishes tell-all memoir
Rise, the long-awaited memoir of anti-Brexit campaigner Gina Miller, will be released today, offering an insight into her life both before and after she initiated one of the greatest legal upsets in British history.
Prime Minister Theresa May initially planned to use a royal prerogative to bypass a Parliamentary vote on triggering Article 50. However, Miller argued that this would be unconstitutional. The court case that ensured eventually ruled in her favour, and it was declared that the current government would have to seek permission from Parliament to begin the Brexit process.
While Miller was unable to stop Brexit, her campaign has made it difficult for the government to act without the approval of Parliament. That angered many, and Miller was subject to a torrent of abuse in the months that followed, including threats of violence and death, which are detailed in Rise.
Sandy Hook sues Alex Jones
A pre-trial hearing will be held at the Travis County Courthouse in Austin, Texas, today, in a defamation case brought against InfoWars conspiracy theorist Alex Jones by the parents of Noah Pozner, one of the 20 children who were killed in the Sandy Hook Elementary School shooting in 2012.
Mass murderer Adam Lanza entered the school and shot 20 children aged between six and seven, as well as six members of staff. He also killed his mother, before committing suicide as first responders arrived at the scene.
Leonard Pozner and Veronique De La Rosa are challenging claims made by Jones in 2014 that the massacre was staged by the United States government. Jones has also accused De La Rosa of being an actor involved in the set-up.
Pozner and De La Rosa are seeking more than $1m in damages.
Kneissl hosts a Gymnich
Austrian Foreign Minister Karin Kneissl will host a two-day gathering of Europe's foreign affairs officials in Vienna, Austria.
Known as a Gymnich, these meetings are not attended by assistants, nor is there a set agenda to be discussed. This allows ministers to discuss important issues in an informal manner.
Led by Vice President of the European Commission, Federica Mogherini, Europe's foreign ministers are expected to discuss developments in the Middle East, including the current situations in Yemen, Libya, Syria, and Iran. The continuation of The Joint Comprehensive Plan of Action following Trump's decision to ditch the Iran nuclear agreement is also expected to feature, as will the denuclearisation of Korea.
The meeting will take place at the Hofburg palace, the official residence of the President of Austria. Kneissl is expected to arrive at 12:30pm London time to welcome his guests, who will begin arriving at 12:45pm.
---
Yesterday's highlights
Venice Film Festival 2018: Guide to the Golden Lion nominees
Brexit and the pharmaceutical industry: What happens if there's no deal?
Will Google's new virtual contact centre assistant replace agents?